Overview
The Bachelor of Engineering in Mechanical Engineering is a four year degree program that prepares graduates for successful professional practice.
About the program
There are major changes happening all around us – climate change, aging populations, environmental degradation. As a Mechanical Engineer you would be well placed to help society meet the challenges that these changes bring. You could be designing new medical devices, creating new technologies for renewable and conventional energy, developing more efficient transportation systems or more efficient processes for industry. Mechanical Engineering is considered one of the broadest fields of engineering and there are opportunities in a variety of industrial sectors. As you progress in your career as a Mechanical Engineer you are likely to be called upon to lead organizations and inspire positive change.
Also, check out our two year Mechanical Engineering Technology programs that share a common first year with our Mechanical Engineering program. The Mechanical Engineering overview page shows how these programs link together.
Who it's for
The Mechanical Engineering program at BCIT is for those who are keen in gaining knowledge with both the theoretical and the hands-on practical skills to become a Mechanical Engineer. With emphasis on engineering fundamentals, and problem solving and life-long learning skills, the program provides an excellent environment for students to apply their knowledge in their capstone projects. The Mechanical Engineering program at BCIT gives you access to:
Great Faculty – Our faculty are dedicated to teaching. Many have extensive engineering, science, and industrial experience to share with students.

Excellent Labs – Hands-on experience with up-to-date equipment and software helps you to understand the concepts that you learn in lectures and gives you job-ready, practical skills.

Fantastic Career Choices – The training and education that you will receive prepares you for successful entry and advancing in your future careers, both in the related industries and graduate studies. As a graduate of this program, you can expect to obtain a position as an Engineer in Training (EIT) and you can expect to be well employed and respected in your career. See WorkBC's Mechanical Engineering page on more information on careers and earnings.
Entrance Requirements
Find out more about getting started in the program!
If the Mechanical Bachelor of Engineering program interests you, review the entrance requirements. If you have questions regarding the entrance requirements and equivalents, please contact Program Advising.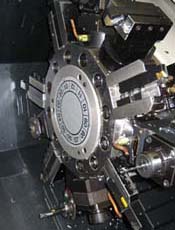 If you qualify, you may want to attend an information session or spend-a-day exploring the program. You'll meet students and instructors, and get a hands-on feel for what the program is about.
Costs & Supplies
Find out how much you will need to complete your Bachelor of Engineering Degree in Mechanical!
The information below will help you determine the cost of taking the program and assist you in developing a budget for your two years of study. If you have concerns about being able to afford the program, please visit Financial Aid to learn how you may benefit from financial assistance.
Courses
Mechanical Engineering term structure
Each year of the program is divided into two terms – the fall term runs from September to December (15 weeks) and the winter term runs from January to the end of May (20 weeks) with a one week spring break in the middle. In the 3rd year, the Winter term runs from January-April (15 weeks), leaving a 4 month break between terms for work experience (optional).
Program Details
The program information below provides a synopsis of the Bachelor of Mechanical Engineering program and how graduates can attain the designation Professional Engineer.
What will I learn?
Your successful engineering career will be based upon a mechanical engineering program that will allow you to develop the skills you require to:
Model – develop and construct mathematical, physical and conceptual models for the purposes of analysis and design
Design and develop – employ technical knowledge, design methodology, and apply appropriate tools and resources to design, simulate, visualize and develop components, systems and processes to meet specified performance criteria
Select materials – select appropriate engineering materials based on their properties
Investigate experimentally – design and conduct experiments, devise appropriate measurements, analyze and interpret data and form reliable conclusions
Build and test – demonstrate proficiency in a substantial range of workshop and laboratory procedures with a strong grasp of engineering principles and workshop safety
Pursue sustainability – ensure that the design, development and specification of materials and components are in balance with the needs of the environment
Manage projects – apply project management techniques
Forecast and manage budgets – incorporate cost considerations throughout the planning and execution of projects
A typical week
For the first two years you will spend approximately 30 hours in lectures, tutorials and labs each week. An additional 25-30 hours each week will likely be spent preparing, completing assignments and studying. During the final two years of the program the in-class hours are reduced to approximately 25 hours per week, and a corresponding increase in your own study time is expected.
Graduating & Jobs
What's in it for me?
A rewarding career as a Professional Engineer
Professional Engineers are well paid, in demand, and well respected, both in industry and in society. The BCIT B.Eng. (Mechanical) opens the door for your career as a Professional Engineer.
A broad range of employment possibilities
Mechanical Engineering is one of the most diverse engineering disciplines. Employment opportunities for Mechanical Engineers can be found in all aspects of industry. For example, industries related to energy, design, manufacturing, automation, modeling and simulation, space exploration, research and development.
A stepping stone to graduate studies in Engineering
With a B.Eng degree in Mechanical Engineering from BCIT, graduates interested to further their education in engineering can pursue a Masters degree followed by a Ph.D. There are several reasons for doing this:
To specialize in a particular area in which you're interested in working
To prepare for advanced engineering jobs
To prepare for careers in research and development
To prepare for a university career
Faculty, Advisors & Staff
You have a great team of committed faculty, staff and industry advisors supporting your learning!
BCIT instructor passion for teaching helps enable students to succeed in their mechanical engineering studies.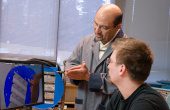 Our instructors are highly qualified mechanical engineers and applied scientists who have many years of teaching experience. Many of them are Professional Engineers, have worked for years in industry and continue to maintain close ties with industry. Our instructors' backgrounds include:
Heating, ventilation and air-conditioning system design
Mechanical component design
Research and development in advanced technology, such as aerospace and hybrid vehicles
Mechatronic system development
Control systems development
Computer-aided design and manufacturing
Energy systems, thermo-fluids, and renewable energy efficiency
Faculty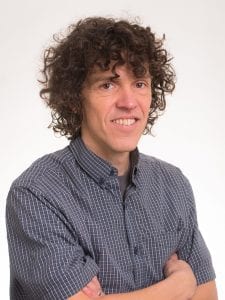 Martin Strange, BEng, P.Eng.
Program Head, BEng, Mechanical Engineering
Tel: 604-432-8332
Email: mstrange@bcit.ca

Mohammad Alemi, PhD, P.Eng.
Program Head, Mechanical Manufacturing
Tel: 604-456-8044
Email: malemi3@bcit.ca

Vahid Askari, PhD, P.Eng.
Faculty
Tel: 604-431-4906
Email: vaskari@bcit.ca

Tayfun Aydin, PhD, P.Eng.
Faculty
Tel: 604-432-8926
Email: Tayfun_Aydin@bcit.ca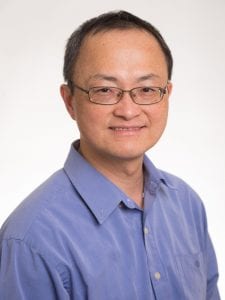 Henry Chang, PhD, P.L.Eng
Faculty
Tel: 604-432-8923
Email: Henry_Chang@bcit.ca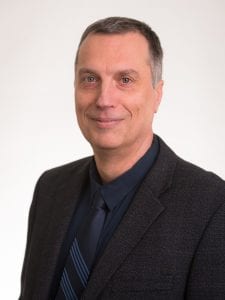 Olivian Ciobanu, PhD, P.Eng.
Faculty
Tel: 604-451-6831
Email: ociobanu@bcit.ca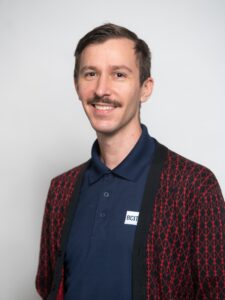 Skai Edwards, MSc, P.Eng.
Program Head, Mechanical Systems
Tel: 604-432-8541
Email: skai_edwards@bcit.ca

Johan Fourie, PhD, P.Eng.
Faculty
Tel: 604-453-4013
Email: Johan_Fourie@bcit.ca

Shervin Jannesar, PhD, P.Eng.
Program Head, Mechanical First Year
Tel: 604-456-1252
Email: sjannesar@bcit.ca

Sirine Maalej, PhD, P.Eng.
Faculty
Tel: 604-456-1248
Email: smaalej@bcit.ca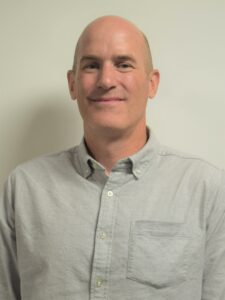 Lee McClelland, BASc
Faculty
Tel: 604-456-8032
Email: lee_mcclelland@bcit.ca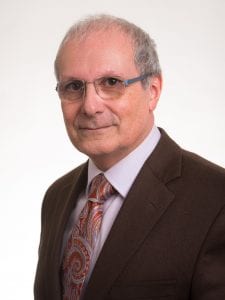 Koorosh Nikfetrat, PhD, P.Eng.
Faculty
Tel: 604-451-6829
Email: Koorosh_Nikfetrat@bcit.ca

Cyrus Raoufi, PhD, P.Eng.
Program Head, Mechanical Design
Tel: 604-432-8331
Email: Cyrus_Raoufi@bcit.ca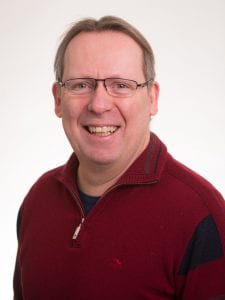 David Stropky, PhD, P.Eng.
Faculty
Tel: 604-451-6827
Email: David_Stropky@bcit.ca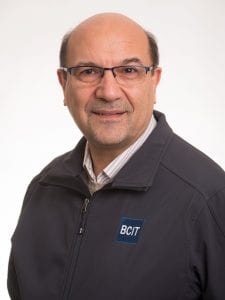 Mehrzad Tabatabaian, PhD, P.Eng.
Faculty
Tel: 604-456-1104
Email: Mehrzad_Tabatabaian@bcit.ca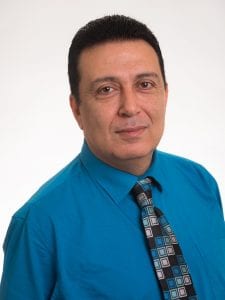 Rageey Youssef, PhD, P.Eng.
Faculty
Tel: 604-432-8638
Email: Rageey_Youssef@bcit.ca
Assistant instructors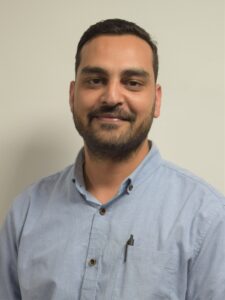 Ranbir Ajji, DiplT
Assistant Instructor
Tel: 604-432-8663
Email: ranbir_ajji@bcit.ca

Brian Ennis, BTech, MEd
Assistant Instructor
Tel: 604-451-6830
Email: Brian_Ennis@bcit.ca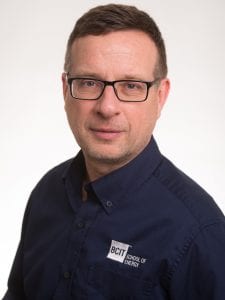 Adrian Fengler, DiplT
Assistant Instructor
Tel: 604-451-6725
Email: afengler@bcit.ca

Ali Mohammad-Vali, BEng, P.Eng.
Assistant Instructor
Tel: 604-432-8971
Email: ali_mohammad_vali@bcit.ca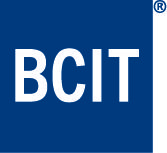 Maejor Sidhu, MEng, P.Eng.
Assistant Instructor
Tel: 604-451-6708
Email: maejor_sidhu@bcit.ca
Technical staff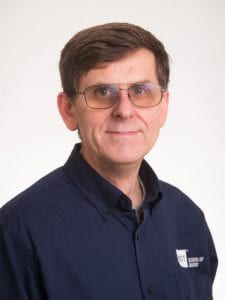 Christopher Townsend, DipIT
Technician
Tel: 604-451-6724
Email: ctownsend@bcit.ca
Staff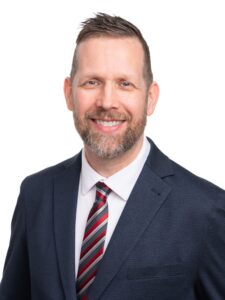 Stephen McMillan, MEng, P.Eng., RSE
Associate Dean
Tel: 604-432-8280
Email: Stephen_McMillan@bcit.ca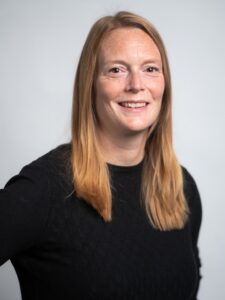 Courtney Neish
Administrative Assistant
Tel: 604-432-8274
Email: Courtney_Neish@bcit.ca

Melissa Hart
Program Assistant
Tel: 604-451-6868
Email: Melissa_Hart@bcit.ca
Advisory committee
An advisory board of experts in this field, from some of B.C.'s top companies, helps us keep our program and courses up to date with the latest research and industry trends.
Erwin Bartz
Murray Latta Progressive Machine Inc.
Richard Crauford
Janox Fluid Power Ltd.
Ken Jensen
Wexxar Packaging Inc.
Todd Macey
Kadant Carmanah Inc.
Steve Pratt
Greenlane Renewables


Testimonial
Mehran Zargham, Project Manager- Fleet PMO, BC Ferry Services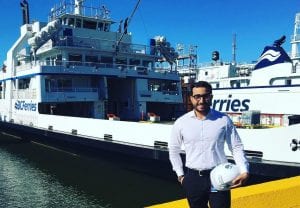 Mehran Zargham entered BCIT's Mechanical Engineering program in 2011 and right away was motivated to become a dedicated and involved student. During his first and second year, he joined BCIT's Engineers Without Borders (EWB), helping it grow from being merely a campus club to becoming an initiative recognized by EWB's National Office in Toronto.
In his second and third year of studies, Mehran was the president of the Mechanical Engineering Student Society (MESS) and team member of the SAE (Society of Automotive Engineers) Baja project. The objective of Baja is to design, test, and build a recreational off-road vehicle (yes, from scratch!) and compete with it in an annual competition alongside other universities from across North America. Mehran was part of the first team that put BCIT's Baja team on the map.
During his third year, he spent four months in an international Internship in Shanghai China with Lloyds Register, a London engineering firm, and applied his skills in machine design and strength of materials to conduct shaft alignment, fatigue, and torsional vibrational analysis for designing ships.
After graduating from the degree program in 2015 Mehran worked as a project engineer for a Meridian Marine Inc., a shipbuilding company, where he delivered one of BC's innovative renewable energy projects–Water Wall Turbine–which, with the help of tidal energy, delivered electricity to Dent Island. Around that time, Mehran applied to UBC's Masters of Engineering (MEng) program, Naval Architecture and Marine Engineering. Working part-time to complete the project for Meridian Marine Inc., Mehran was able to finish his master's degree. Before graduating he received a job offer from Lloyd Register to work around the world as a surveyor.
Mehran spent the next year and half working in Toronto, London, Southampton, Venice, and many other cities, where he gained valuable experience. He came back to Vancouver after getting hired as a project manager for BC Ferries, where he is currently working. Mehran is responsible for managing multiple ship refits in planning, executing, and closing stages, and he works closely with his project team to develop preliminary and detailed business cases and deliver projects on time.
Mehran stated, "BCIT, with its practical approach to learning and the caring professors, helped me gain the necessary knowledge and skills to land on my dream career path."
Subscribe
Sign up to receive updates, invitations to events, and information about BCIT and your program.
We promise not to spam you, we won't share your personal information, and you can unsubscribe at any time.
Programs and courses are subject to change without notice.