A Career in Mechanical Engineering Awaits You!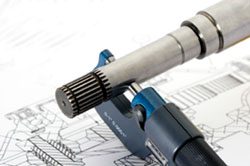 BCIT offers a great range of credentials and career paths in the exciting field of mechanical engineering. Students have the flexibility of preparing for careers as engineering technologists, or as mechanical engineers.
Common First Year


All applicants apply to Mechanical Engineering Technology

↓

Option Selection: All first year students will rank their option preferences.
Acceptance into the first choice option is not guaranteed and the process may be competitive. 

  ↓   

Diploma

A second year full-time in one of the following options:

Diploma graduates are eligible to complete a degree in the BEng Mechanical program.

OR

Degree (BEng)

Three more years full-time:
The Programs
No matter which career path you choose, your education and training at BCIT will provide entry to exciting careers solving a wide range of technical problems in diverse industry settings.
The Mechanical Engineering degree is a full-time, four-year, accredited program that provides a pathway to registration as a Professional Engineer (PEng). BCIT's Mechanical Engineering offers a hands-on approach to develop critical and creative thinking, and effective problem-solving, that prepares students to solve engineering problems on the job. At the same time, the program curriculum focuses on the development of strong analytical skills in the technical disciplines of mechanics, thermodynamics, fluid mechanics, mechatronics, and mechanical design.
The Mechanical Engineering Technology program has three distinct options at the diploma level. The first year of the program consists of common core courses for all options; courses in the second year vary according to the specific option taken.

The Mechanical Design option focuses on machinery design, fabrication and production technologies, thermal and fluid systems, hydraulics, pneumatics, material science, instrumentation and controls, computer-aided design (CAD), and computer-aided engineering (CAE).
The Mechanical Manufacturing option focuses on the entire product design and production cycle, including production technologies, process automation, material properties, and manufacturing management strategies such as material resources planning (MRP).
The Mechanical Systems option teaches students how to design and install energy-efficient and economically practical equipment in residential, commercial, and industrial buildings. The Mechanical Systems option focuses on providing comfortable, healthy, safe environments using heating, ventilating, air conditioning, plumbing, environmental controls, and fire protection systems.
The Mechatronics and Robotics program is a unique, multidisciplinary combination of courses that blends knowledge from the fields of electronics, mechanics, and computer programming to provide you with both theoretical understanding and practical skills.
Check out all our programs for a career in mechanical engineering that is just right for you!