Overview
Mechatronics and Robotics offers the integration of mechanical and electronic components, or mechatronics, and it is possible to design intelligent, reliable, versatile electromechanical systems such as industrial robots, medical devices, aircraft simulators, automated assembly lines, building control systems, and autonomous vehicles.
About the program
The Mechatronics and Robotics program is a unique, multidisciplinary combination of courses that blends knowledge in electronics, mechanics, and computer programming to provide you with both the theory and practical skills you need to design and maintain mechatronic systems. We are proud of the Mechatronics program, and believe that its strengths are built on:
Great Faculty – Our faculty are dedicated to teaching. Many have extensive engineering, science, and industrial experience.
Excellent Labs – Hands-on experience with up-to-date industrial equipment helps you to understand the concepts that you learn in lectures and gives you job-ready, practical skills. Check out our labs on the Lab Tour page.
Fantastic Career Choices – We are proud of our graduates and the many interesting jobs that they do. The multidisciplinary training and education that you'll receive prepares you for a leadership role in the design and creation of innovative mechatronics products for a variety of applications. After graduation, you might be designing and building automated equipment for the movie industry, medical devices, production equipment, or submarines.
Degree Completion – After two years of study, you can have a great career as a technologist. If you want to earn an engineering degree, you can get advanced placement into engineering programs at BCIT, University of Victoria (through an engineering bridge program, offered by Camosun College), or other local universities. It's your choice – you'll make a fantastic technologist or engineer because of your practical training from BCIT!
Who it's for
The program us for those interested in keeping up with the speed the world is quickly moving towards a future where many mechanical products contain computers and electronics for monitoring or control are required. This integration of mechanical and electronic components, or mechatronics, makes it possible to design intelligent, reliable, versatile electromechanical systems such as industrial robots, medical devices, aircraft simulators, automated assembly lines, building control systems, and autonomous vehicles. Skills in Mechatronics will be in high demand for many years to come.
Entrance Requirements
Find out more about getting started in the program!
If the Mechatronics program interests you, review the entrance requirements. If you have questions regarding the entrance requirements and equivalents, please contact Program Advising. For more information on the application process, visit Admission & Registration.

If you qualify, you may want to attend an information session or spend-a-day exploring the program. You'll meet students and instructors, and get a hands-on feel for what the program is about.
Costs & Supplies
Find out how much you will need to complete your diploma in Mechatronics and Robotics!
The information below will help you determine the cost of taking the program and assist you in developing a budget for your two years of study. If you have concerns about being able to afford the program, please visit Financial Aid to learn how you may benefit from financial assistance.
Courses
Explore the courses and classes you will be taking!
The Mechatronics program contains a unique blend of electronics, mechanical, and computing courses. In the first year of the program, emphasis is put on learning the fundamentals in topics such as electronics, math, and physics. Additional topics include 3D computer-aided design, machine shop practice, and programming.
In the second year of the program, you apply the fundamentals to higher-level problems and applications in mechatronics and robotics, culminating in a final project that encompasses many topics that you have learned. Check out some of the projects on our Projects page.
Mechatronics term structure
Each year of the program is divided into two terms – the first term runs from September to December (15 weeks) and the second term runs from January to the end of May (20 weeks) with a one week break in the middle.
Program Details
Learn more about the Mechatronics and Robotics Program!
The program information below provides a synopsis of the Mechatronics and Robotics program. You will find out how graduates become accredited technologists, and how your education and training provide a stepping stone to an engineering degree.
A typical week
You will spend approximately 30 hours in labs and lectures each week. Classes are scheduled Monday to Friday between 8:30 am – 5:30 pm. You will typically spend an additional 30 hours each week preparing, completing assignments, and studying.
Overall, approximately 50% of your time is spent in lectures, and 50% in labs, giving you a great opportunity to understand the theory and principles while learning practical skills.
Our labs have the latest software and equipment and you will work at your own workstation in many of the labs. Check out our labs on the Lab Tour page.
Small class sizes help you learn
The Mechatronics program accepts 2 sets of students each year with 18 students per set. Both sets are combined for lectures, but separated for labs and tutorials, giving you better access to equipment and assistance in the labs. Small classes encourage an atmosphere of camaraderie, healthy competition, and teamwork, and allow instructors to provide plenty of individual attention to students.
Graduating & Jobs
Explore the exceptional career opportunities in Mechatronics and Robotics!
"We hired our first BCIT Mechatronics graduate in 2008. We were so pleased with his capabilities that we have since hired two more."
Darin Elliott, P.Eng.
Manager – Electrical Integration
TRAXX Automation Ltd.
What's in it for you?
A rewarding career as a technologist
Qualified technologists are well paid and in high demand. A BCIT diploma opens the door to an exciting career as a technical expert who performs a variety of tasks, and who helps others by solving a wide range of technical problems.
Technologists are respected as hard-working, creative, and knowledgeable people.
An edge in the job market
A BCIT diploma shows potential employers that you are accomplished, focused, and serious about your chosen career path. BCIT programs and courses provide both theoretical knowledge and hands-on practical skills to help you be job-ready. Graduates say that BCIT was extremely helpful in preparing them for employment.
A broad range of employment possibilities
The potential job market for Mechatronics and Robotics technologists is great. You could either start your own business or work for a small or large company. Graduates can work in research and development, technical sales, project management, planning, technical writing, and many other fields in addition to the traditional technology areas.
Some of the many employers of BCIT's Mechatronics and Robotics graduates include:
Check out more companies that have hired our grads on our employment page.
Great credentials – a diploma or a degree
After you earn your diploma, you can work as a technologist. After two years of relevant work experience you can apply for accreditation as an Applied Science Technologist (AScT). You may also choose to pursue a bachelor's degree in engineering, with your diploma giving you a head start.
Continue your education
Graduates of the diploma program have several options for completing a degree:
Faculty, Advisors & Staff
You have a great team supporting your learning!
The instructors and staff of the Mechatronics and Robotics program are dedicated professionals with a range of experience in electrical, mechanical, engineering, and science. All instructors, whether teaching foundation courses such as math, or technology-specific courses such as robot applications, are dedicated to helping you learn the theory and practical aspects of Mechatronics.
Faculty

Greg Scutt, BSc, MA
Program Head, Mechatronics and Robotics
Tel: 604-432-8350
Email: gscutt@bcit.ca

Isaiah Regacho, BEng
Faculty
Tel: 604-432-8876
Email: iregacho@bcit.ca
Assistant instructors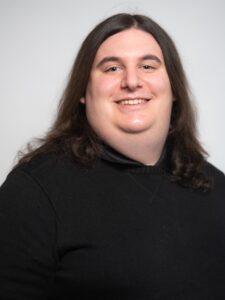 Andrew Friesen, BEng
Assistant Instructor
Tel: 604-432-8925
Email: andrew_friesen@bcit.ca
Technical staff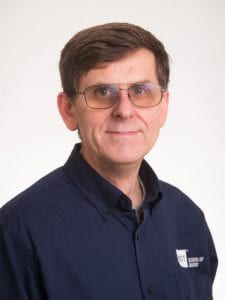 Christopher Townsend, DipIT
Technician
Tel: 604-451-6724
Email: ctownsend@bcit.ca
Staff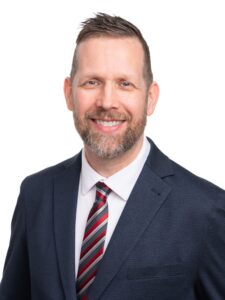 Stephen McMillan, MEng, P.Eng., RSE
Associate Dean
Tel: 604-432-8280
Email: Stephen_McMillan@bcit.ca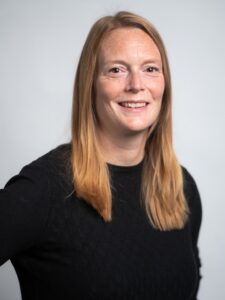 Courtney Neish
Administrative Assistant
Tel: 604-432-8274
Email: Courtney_Neish@bcit.ca

Melissa Hart
Program Assistant
Tel: 604-451-6868
Email: Melissa_Hart@bcit.ca
Subscribe
Sign up to receive updates, invitations to events, and information about BCIT and your program.
We promise not to spam you, we won't share your personal information, and you can unsubscribe at any time.
Programs and courses are subject to change without notice.