Overview
Start your career with the specialty diploma in Mechanical Engineering Technology, Mechanical Manufacturing option. This program provides its graduates with the necessary knowledge to embark on a rewarding career in mechanical manufacturing.
About the program
The Mechanical Manufacturing option is one of the three options in Mechanical Engineering Technology. The Mechanical Engineering Technology program is a two-year program designed to provide graduates with a solid understanding of the principles of mechanical engineering and to develop problem-solving skills. Following the completion of a common first year, students select one of four areas of specialization. All students in the program receive training in engineering design, computer applications, computer aided design (CAD), manufacturing processes, communications, materials science and applied mathematics in addition to their selected specialty courses.
For more information about first year and option selection, please see the Mechanical Engineering main page here.
Who it's for
If you're looking for a rewarding, dynamic and cutting-edge career that combines using your mind and hands, making things, and seeing your ideas realized as real, useful things, manufacturing technology may be the perfect fit for you.
One of the most rewarding aspects of a career in manufacturing technology is the ability to see the tangible results of your work. Manufacturing technologists play a critical role in bringing innovative products to market. This requires not only technical expertise but also creativity and the ability to collaborate with interdisciplinary teams to solve complex challenges.
What grads can do
Manufacturing technologists are employed in a broad range of industries locally, including aerospace, clean energy, submarines, and bicycles. The demand for skilled manufacturing technologists is very high, and is only expected to grow. Our graduates work in a wide variety of roles, such as computer-aided design and manufacturing (CAD/CAM), CNC machining, product design, composites, prototyping, 3D printing, quality control, technical sales, and management.
Entrance Requirements
Find out more about getting started in the program!
If the Mechanical Manufacturing program interests you, review the entrance requirements. If you have questions regarding the entrance requirements and equivalents, please contact Program Advising.
If you qualify, you may want to attend an information session or spend-a-day exploring the program. You'll meet students and instructors and get a hands-on feel for what the program is about.
Costs & Supplies
Find out how much you will need to complete your diploma in Mechanical Manufacturing!
The information below will help you determine the cost of taking the program and assist you in developing a budget for your two years of study. If you have concerns about being able to afford the program, please visit Financial Aid to learn how you may benefit from financial assistance.
Graduating & Jobs
Job opportunities
A wide variety of employment opportunities are available in designing and manufacturing equipment used in industries, such as energy production, transportation, forestry, wood processing, mining, electronics, plastic processing, and food production. The duties of a manufacturing technologist include production planning, tooling and product design and manufacturing, process automation, cost estimating and manufacturing management.
Faculty, Advisors & Staff
Faculty

Mohammad Alemi, PhD, P.Eng.
Program Head, Mechanical Manufacturing
Tel: 604-456-8044
Email: malemi3@bcit.ca

Vahid Askari, PhD, P.Eng.
Faculty
Tel: 604-431-4906
Email: vaskari@bcit.ca

Tayfun Aydin, PhD, P.Eng.
Faculty
Tel: 604-432-8926
Email: Tayfun_Aydin@bcit.ca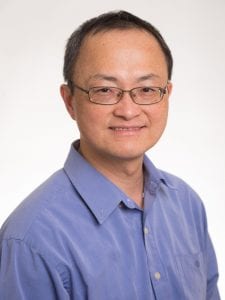 Henry Chang, PhD, P.L.Eng
Faculty
Tel: 604-432-8923
Email: Henry_Chang@bcit.ca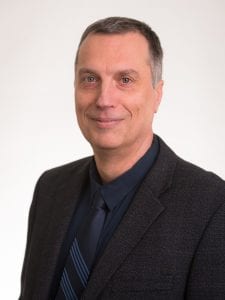 Olivian Ciobanu, PhD, P.Eng.
Faculty
Tel: 604-451-6831
Email: ociobanu@bcit.ca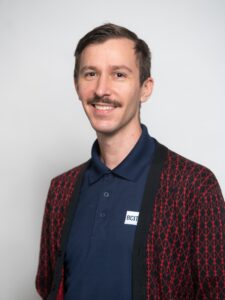 Skai Edwards, MSc, P.Eng.
Program Head, Mechanical Systems
Tel: 604-432-8541
Email: skai_edwards@bcit.ca

Johan Fourie, PhD, P.Eng.
Faculty
Tel: 604-453-4013
Email: Johan_Fourie@bcit.ca

Shervin Jannesar, PhD, P.Eng.
Program Head, Mechanical First Year
Tel: 604-456-1252
Email: sjannesar@bcit.ca

Sirine Maalej, PhD, P.Eng.
Faculty
Tel: 604-456-1248
Email: smaalej@bcit.ca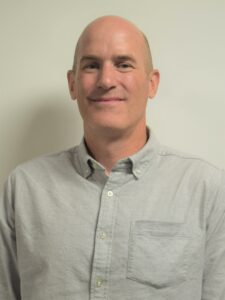 Lee McClelland, BASc
Faculty
Tel: 604-456-8032
Email: lee_mcclelland@bcit.ca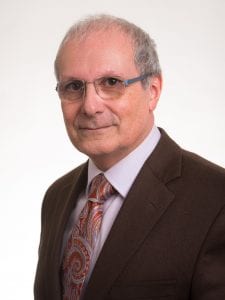 Koorosh Nikfetrat, PhD, P.Eng.
Faculty
Tel: 604-451-6829
Email: Koorosh_Nikfetrat@bcit.ca

Cyrus Raoufi, PhD, P.Eng.
Program Head, Mechanical Design
Tel: 604-432-8331
Email: Cyrus_Raoufi@bcit.ca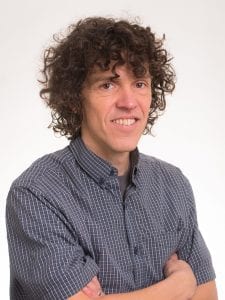 Martin Strange, BEng, P.Eng.
Program Head, BEng, Mechanical Engineering
Tel: 604-432-8332
Email: mstrange@bcit.ca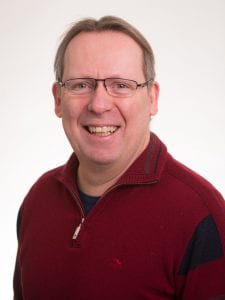 David Stropky, PhD, P.Eng.
Faculty
Tel: 604-451-6827
Email: David_Stropky@bcit.ca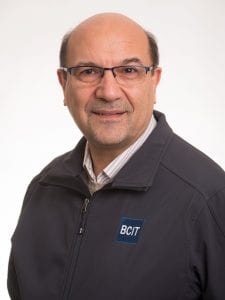 Mehrzad Tabatabaian, PhD, P.Eng.
Faculty
Tel: 604-456-1104
Email: Mehrzad_Tabatabaian@bcit.ca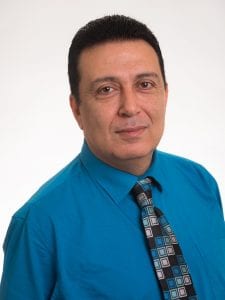 Rageey Youssef, PhD, P.Eng.
Faculty
Tel: 604-432-8638
Email: Rageey_Youssef@bcit.ca
Assistant instructors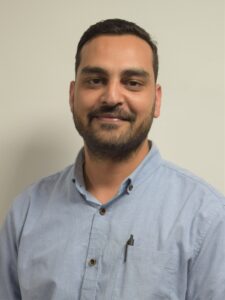 Ranbir Ajji, DiplT
Assistant Instructor
Tel: 604-432-8663
Email: ranbir_ajji@bcit.ca

Brian Ennis, BTech, MEd
Assistant Instructor
Tel: 604-451-6830
Email: Brian_Ennis@bcit.ca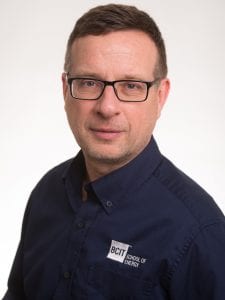 Adrian Fengler, DiplT
Assistant Instructor
Tel: 604-451-6725
Email: afengler@bcit.ca

Ali Mohammad-Vali, BEng, P.Eng.
Assistant Instructor
Tel: 604-432-8971
Email: ali_mohammad_vali@bcit.ca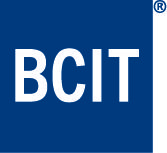 Maejor Sidhu, MEng, P.Eng.
Assistant Instructor
Tel: 604-451-6708
Email: maejor_sidhu@bcit.ca
Technical staff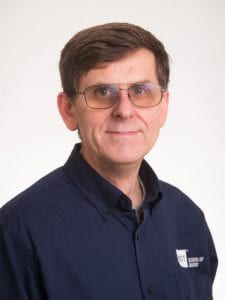 Christopher Townsend, DipIT
Technician
Tel: 604-451-6724
Email: ctownsend@bcit.ca
Staff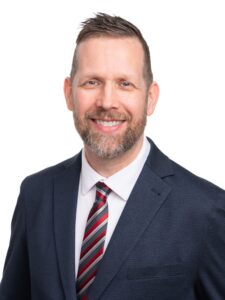 Stephen McMillan, MEng, P.Eng., RSE
Associate Dean
Tel: 604-432-8280
Email: Stephen_McMillan@bcit.ca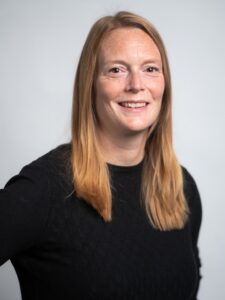 Courtney Neish
Administrative Assistant
Tel: 604-432-8274
Email: Courtney_Neish@bcit.ca

Melissa Hart
Program Assistant
Tel: 604-451-6868
Email: Melissa_Hart@bcit.ca
Advisory committee
An advisory board of experts in this field, from some of B.C.'s top companies, helps us keep our program and courses up to date with the latest research and industry trends.
Erwin Bartz
Murray Latta Progressive Machine Inc.
Richard Crauford
Janox Fluid Power Ltd.
Ken Jensen
Wexxar Packaging Inc.
Todd Macey
Kadant Carmanah Inc.
Steve Pratt
Greenlane Renewables
Subscribe
Sign up to receive updates, invitations to events, and information about BCIT and your program.
We promise not to spam you, we won't share your personal information, and you can unsubscribe at any time.
Programs and courses are subject to change without notice.