Studying at BCIT
As a military student at BCIT you can receive support from our office, including:
Free tutoring
Scholarships & bursaries
Legion Program student events
Individualized support for academic needs
If you are a military student at BCIT, please contact us to get added to our student list.
Advanced Placement and Direct Entry Programs
After an assessment of the knowledge, skills, and abilities you acquired through your military career, BCIT can potentially grant single educational equivalency credits or block credits for advanced placement towards certificate, diploma, and degree programs.
Currently we have several programs that grant advanced placement or direct entry based on military service, many leading to a degree in as little as two years full-time:
School of Business:
School of Construction and the Environment:
School of Computing and Academic Studies:
School of Energy:
School of Health Sciences:
School of Transportation:
* These programs are also available through part time studies and may have online delivery options.
If you are interested in any of the above programs, please start your assessment. Don't see a program you're interested in listed above? Contact us to let us know. We're always looking to create new educational opportunities for military members.
National Advanced Placement & Prior Learning
The BCIT Legion Program is now national with the National Advanced Placement & Prior Learning (N-APPL) Program. The national program increases education opportunities through partnerships with institutions across Canada. Collectively N-APPL understands the need to bridge the gap between military and academic training.
For a list of partner institutions and potential pathways, please visit N-APPL.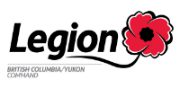 Proudly sponsored by the Royal Canadian Legion BC / Yukon Command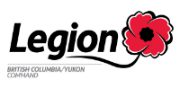 "This program provides a path for veterans like me to use the skills, knowledge, and abilities learned in the forces and apply it to a civilian application. If it wasn't for the Legion Program, I am not sure if I would have gone back to school and been given this opportunity to find the career that was right for me."

MCpl Stuart Leamy,
Human Resource Management Diploma, BBA