Overview
Analytic techniques are an important addition to every analyst's toolbox. As criminals become more proficient, analysts must be able to use equally sophisticated analytical skills. The Crime and Intelligence Analysis option trains graduates to successfully apply the tools and techniques required for solving complex investigations. It provides students with the critical thinking skills necessary for addressing modern-day crimes, internship experience in a law enforcement agency, access to a global network of intelligence professionals and recognition by international professional associations.
This program offers a high-intensity learning experience involving hands-on use of leading-edge crime and intelligence analysis tools (e.g. visual investigative analysis software, crime mapping and statistical software). This program trains graduates to develop intelligence end-products that help drive front-line operations and deploy patrol resources more effectively.
Graduates of this program will be able to:
Align intelligence analysis with the tactical, operational and strategic mandates of an organization
Apply methodologies associated with each of the Intelligence cycle stages toall-source data (e.g., law enforcement, opensource national security, and financial information) for the benefit of organizational mandates
Create, implement and analyze collection plans and analysis plans relating to threat assessments
Design and create data sets and develop information processing procedures for subsequent qualitative and quantitative analysis
Collate, analyze and disseminate geographic data to map activities that fall under the mandates of government agencies, crown corporations, and private sector
Synthesize all-source information using a variety of methodologies to identify patterns, series and trends for investigative and intelligence purposes
Apply critical thinking skills and Structured Analytical Techniques to formulate and present logically sound arguments and highly probable inferences
Graduating & Jobs
Job Opportunities
Crime and intelligence analysts are employed by the military and law enforcement agencies at the municipal, provincial and federal levels. They also work for federal and provincial ministries whose mandates involve the environment, business, taxation and immigration. Analysts may be called upon to provide a variety of analytical services and products. Crime and intelligence analysis is a rapidly growing branch within law enforcement agencies and in the private sector, a trend that is expected to continue in the foreseeable future.
Some position titles (in law enforcement) include:
Crime Analyst
Intelligence Analyst
Major Crimes Analyst
National Security Analyst
Strategic Intelligence Analyst
Research Analyst
Open Source Analyst
Faculty, Advisors & Staff
Ken Schulz, Program Head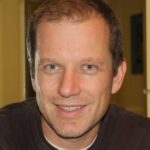 Ken completed his M.A. (Criminology) at Simon Fraser University in 1995. Since then, he has worked as an analyst with the Royal Canadian Mounted Police. He has worked as a Tactical Analyst on a variety of investigations under the provincial and federal mandates. He presently works in the field of Strategic Intelligence Analysis. He has been involved with the FSCT CIA programs from their inception.
email: kschulz8@bcit.ca
Magda Marczak, Faculty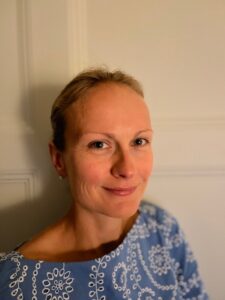 Magda Marczak has been a part time instructor at BCIT since 2015, delivering FSCT 8436 – Introduction to Crime and Intelligence Analysis. Magda holds a Master of Arts Degree in Criminology from Simon Fraser University and BCIT Advanced Certificate in Forensic Investigation: Crime and Intelligence Analysis. Magda began her career in policing in 2004 with the Vancouver Police Department, and became one of the first civilian analysts in the organization. In 2008, Magda joined the Delta Police Department where she continued to develop as an analyst. In 2014, Magda became the manager in charge of the Surrey Crime Analysis Section, where she is currently overseeing a team of 15 analysts. In addition, Magda manages eight electronic file administrators who prepare disclosure packages, and one digital extraction technician.
In her spare time, Magda enjoys the outdoors and spending time with her family.
Cyril Sweetville, Faculty
Cyril Sweetville has 20 years of law enforcement and regulatory experience. Cyril has worked as a Customs Inspector, RCMP Police Officer, and police support staff for the RCMP and Abbotsford Police, as well as a Licencing Officer for DFO. Cyril has experience in frontline policing in the lower mainland and in northern Canada, in federal policing, as well as in national security and close protection. Cyril brings additional subject matter expertise from his work as a facilitator in the RCMP terrorism awareness program, and as instructor on the RCMP VIP close protection driving program.He holds Bachelors degrees in Religious Studies and Political Studies; a Postgraduate Certificate in Policing, Intelligence, and Counterterrorism; and has recently completed his Master's Degree in Homeland Security.
Cyril is currently an instructor in the National Security analysis course, and has also previously guest lectured in this subject matter at BCIT.
Bob Young, Faculty
Bob Young brings a wealth of practical experience, having worked for the Canadian Security Intelligence Service (CSIS) for 33 years as an intelligence officer across Canada and overseas, until recently retiring as the Regional Director General for BC and Yukon. Bob has also testified numerous times for CSIS and has continued doing so since retiring.Bob has degrees in Political Science, International Affairs and Law.
As Co-Instructor for the National Security Analysis course, Bob lectures on the Canadian national security community, terrorism, espionage, foreign interference, the insider threat, and ethics and intelligence, while providing Canadian examples and related challenges. During his classes, Bob encourages questions and class discussion in an effort to develop critical thinking skills (and to hopefully keep students awake).
Edwin Yong, Program Assistant
Contact Us
Questions or comments?
Subscribe
Sign up to receive updates, invitations to events, and information about BCIT and your program.
We promise not to spam you, we won't share your personal information, and you can unsubscribe at any time.
Programs and courses are subject to change without notice.