Overview
Become a part of Canada's premier environmental and restoration related programs. Check out BCIT's Fish, Wildlife and Recreation Diploma and Ecological Restoration Degree, the first of its kind in Canada.
Program delivery mode: in person
This program will be delivered in person for the coming semester.
We have put measures in place for your safety and well-being, ensuring that all safety protocols are addressed. Please see the BCIT COVID-19 page for details on the procedures that have been implemented.
Your education is our priority and we will continue to deliver the applied instruction, collaborative experience, and industry connections that you expect from BCIT.
BCIT invites you to join one of the most unique educational models in Canada. In the time it takes to do a typical university degree, you can get two academic credentials; a Diploma in Fish, Wildlife and Recreation (FWR) and a Bachelor's Degree in Ecological Restoration.
The two-year FWR Diploma provides you with hands-on training in managing fisheries, wildlife, and parks and recreational lands. Then, if you wish to continue, add world-class applied training to complete a Bachelor's Degree focusing on restoring the numerous damaged ecosystems that exist across British Columbia, Canada, and around the world.
These programs, in partnership with the BCIT Rivers Institute, are widely renowned locally and internationally for their "field-oriented" learning and applied research. The Rivers Institute plays a leadership role in the protection and restoration of rivers and provides support and mentoring to the next generation of river stewards.
Working with our many diverse partners on a wide range of applied research projects, students gain experience tackling some of the many environmental challenges facing local, regional, provincial and international communities.
Fish, Wildlife and Recreation
BCIT's Fish, Wildlife and Recreation program is for people seeking a unique educational experience and who want to make a positive difference in the world today. Since 1969, the FWR program has been preparing students for rewarding careers in the conservation and management of fish, wildlife, parks, and outdoor recreation. The program is designed to give you a broad range of applied skills, experiences, and knowledge. A significant amount of your time is spent outside where you will learn to identify, inventory, and monitor BC's fish and wildlife species and the habitats they use. You will learn how parks and protected areas are established, designed, and managed. Upon completion of the FWR program, you will be ready to work in the dynamic and diverse field of resource management.
Check out the Rivers Institute video – Heart of the Fraser
Testimonials
"My time in the BCIT Fish, Wildlife and Recreation program was amazing. Not only do I feel prepared to go confidently into the "working world" with great skills and contacts; I do it with a group of life-long friends and great memories of the time we had in the FWR program."
Robyn Land, White Water Rafting Guide – 2003 FWR Grad
"I credit both the BCIT Fish, Wildlife and Recreation program and its amazing staff with helping me to achieve my goals and get me started in what I hope to be a long career in fisheries."
Leslie Kristoff, Junior Fisheries Biologist – 2003 FWR Grad
"Although I have been in post secondary education for years, I have never received the same relevant education and high quality teaching that I did when attending the Fish, Wildlife and Recreation program at BCIT."
Robyn Worcester, Wildlife Technologist – 2002 FWR Grad
Program Details
The Fish, Wildlife and Recreation program is a two year, full-time day school program.
Lectures and labs are offered on campus and/or in the field Monday to Friday, from 8:30 to 17:30, except on Wednesdays when classes end at 14:30.
Academic Year 1 consists of levels 1 and 2. Academic Year 2 consists of levels 3 and 4.
Each academic year has two terms. Each term is 15 weeks long. Levels 1 and 2 are from September to December. Levels 3 and 4 are from January to April with 15 weeks of classes and a one week Spring Break in March.
Part-time entry into the program is not an option.
Graduating & Jobs
Your skills have widened and your experience has grown. As a graduate, you are ready to work in this dynamic and diverse industry.
Graduates of the program are eligible to register for the professional designation of a Registered Biology Technologist or RB Tech with the College of Applied Biology of British Columbia.
Job Opportunities
The job opportunities for graduates in Fish, Wildlife and Recreation are in both government agencies (local, regional, provincial, and federal) and in the private sector, primarily with environmental consultants.
Faculty, Advisors & Staff
Advisory committee
M. Bartel-Sawatzky, Pacific Salmon Commission
D. Bondar, Delta Farmland and Wildlife Trust
C. Gillespie, City of Surrey
J. Gray, City of Vancouver
K. Hagmeier, EBB Environmental Consulting
M. Merkens, Metro Vancouver Regional Parks
J. Moore, BC Parks
S. Nelson, Stantec Environmental Engineering Consulting
R. Worcester, Metro Vancouver Regional Parks (Chair)
FWR in the Community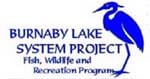 The Burnaby Lake System Project (BLSP) is an initiative of the Fish, Wildlife and Recreation (FWR) program. The project was initiated in 1993 to protect, inventory, monitor, and enhance the natural resources of the Brunette River Watershed. The BLSP initiates and supports a variety of community projects including riparian planting, fish and wildlife inventories, stream and terrestrial habitat mapping, monitoring and invasive species control programs, education and awareness programs, and local community events.
The BLSP provides opportunities for project staff, BCIT students, and volunteers to contribute to the community and gain valuable "hands-on" experience. The BLSP is supported by a community partnership that includes BCIT, the City of Burnaby, GVRD, Ministry of Environment, Fisheries and Oceans Canada, community organizations, stewardship groups, and local business.
The Fish, Wildlife and Recreation program has actively participated in a wide range of projects over the years. Recent projects are listed below and many projects have an associated web page or report. Click on the icons below to follow links to project website.
The FWR program works with various partner groups and individuals on conservation and awareness initiatives. Students and staff all benefit from these projects as the experience, contacts, and context for course material and study is provided in these projects and their respective issues and processes.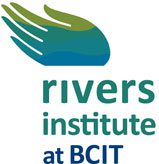 The Rivers Institute at BCIT will be a leader in the protection and restoration of waterways in British Columbia and beyond by initiating public awareness activities, conducting applied research, developing best practices in river management, and mentoring the next generation of river stewards. The Rivers Institute supports and is supported by the Fish, Wildlife, and Recreation and the Ecological Restoration Degree programs at BCIT. The Rivers Institute is led by Mark Angelo, C.M., O.B.C – the inaugural Rudy North Chair in River Ecology. The Rivers Institute at BCIT is involved in a variety of projects and initiatives, including:
The Heart of the Fraser initiative is focused on conserving, protecting and restoring key portions of the lower Fraser River between Hope and Mission. The plan for protection calls on government, first nations, and the private sector to work together to protect this extremely valuable lowland ecosystem from unchecked development. To accomplish this goal, key private lands can be purchased for conservation purchases and governments can help to protect and manage key crown lands within the Heart of the Fraser.
Still Creek Restoration Initiative. Over the last twenty years, the Fish, Wildlife and Recreation program has been extensively involved in restoration efforts along Still Creek which flows through both the City of Vancouver and the City of Burnaby. In addition to ongoing restoration initiatives, the FWR program has recently embarked on an extensive, state of the art monitoring program in conjunction with Burnaby which will document how this system is changing over time.
Guichon Creek Restoration & Enhancement Project. Over the past 25 years, the FWR program has been working to restore Guichon Creek, which runs through the southeast corner of campus. As a result of channelization and vegetative clearing, this stream was severely damaged in the early 1960's. However, FWR staff and students have worked to restore this waterway through efforts to re-establish streamside vegetation and improve water quality. Recently, the program also undertook a major initiative to enhance instream habitat thanks to the generous support of both Blue Planet Links and Electronic Arts. As a result, Guichon Creek is fast becoming a great example of urban stream restoration. This coming spring, cutthroat trout will be released back into the creek and additional restoration projects will continue to unfold in the years ahead.
In 2002, Danny embarked on a 6 month journey through regions of Asia, Africa & Europe. His journey, Catt Trax, was an initiative to raise awareness of global sustainability issues and how one can use modern technology to communicate and raise awareness of the issues that we all face, whether we are in Canada or the heart of Africa.
And Danny's journey continues, follow him from the icy waters of Antarctica to the jungles of the Amazon and more at Catt Trax 2.
Contact Us
Please contact Program Advising if you have questions about:
Application process
Entrance requirements
Applying for transfer credit and advanced placement
Program costs
Job placement and graduate outcomes
program_advising@bcit.ca  |  604-434-1610
Dee Morita
Program Assistant
Tel: 604-451-7001
Email: fwr@bcit.ca
Questions or comments?
Subscribe
Sign up to receive updates, invitations to events, and information about BCIT and your program.
We promise not to spam you, we won't share your personal information, and you can unsubscribe at any time.
Programs and courses are subject to change without notice.