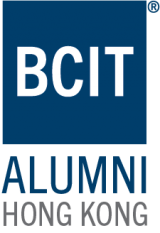 BCIT's 195,000 alumni are proud ambassadors, tackling today's complex world and developing new solutions to build a better tomorrow. The BCIT Alumni Association fosters alumni success, gives back to BCIT, and connects our global community of passionate alumni—here in Hong Kong, and around the world. We'd love to stay in touch with you!
Get involved
NETWORK at BCIT Hong Kong Alumni Chapter events and grow your connections. Visit the BCIT calendar (search 'alumni') for alumni events.
BE RECOGNIZED by sharing your story with us, or nominating someone for a BCIT award. View the criteria and nomination forms for the BCIT Honorary Doctorate, Distinguished Alumni Award, and Outstanding Student Leadership Award.
UPDATE your contact info to get the latest BCIT news and alumni invitations. Update your info now.
VOLUNTEER with the BCIT Hong Kong Alumni Chapter or be a guest speaker. Email us at alumni@bcit.ca
HIRE BCIT students and alumni to help your organization succeed. Visit BCIT's eJobs and Co-op, as well as the BCIT Student Association's Career Track.
EXPLORE international partnerships with BCIT for your organization. Read more, and contact international@bcit.ca
GIVE BACK with any amount to support the Association and BCIT students. Explore ways to give.
GET SOCIAL and follow us on Facebook and Twitter, and join our Hong Kong Alumni Chapter LinkedIn group (search 'BCIT Hong Kong alumni').
SHOP and show your BCIT pride with BCIT Alumni-branded merchandise. Browse the online store.
What's new
Read the latest Hong Kong alumni news below: