BCIT Alumni Association 2022 Online Annual General Meeting – June 9, 2022
Join BCIT Alumni Association President Emil Bosnjak and the Board of Directors at our 2022 Online Annual General Meeting. You'll receive an update from BCIT leadership, learn about all the activities of the Alumni Association, and have the opportunity to cast your vote on the business of your Association.
We're also pleased to present an inspiring fireside chat with alum guest speaker, Manpreet Dhillon, Founder and CEO of Veza Global and advocate for equity, diversity, and inclusion.
FIRESIDE CHAT TOPIC: Transformational Leaders Driving Excellence – Successful leadership integrates the best-in-class foundations of equity, diversity, inclusion, and belonging. Not only does it foster a safe and welcoming workspace, but it also strengthens leadership accountability and capabilities. The greater the diversity of perspectives and experiences, the better the productivity, collaboration, innovation, safety, and financial returns. Leaders at every level can benefit from this presentation to help enhance mindset and behaviours, influence organizational culture, and better understand what inclusive culture really means.
Attendees are eligible to win exciting door prizes worth a total of approximately $2,000!
Date: June 9, 2022
Time: 6:00 pm – 7:30 pm PDT
Location: Online via Zoom
Cost: Complimentary
This event is completely free to attend, but registration is required.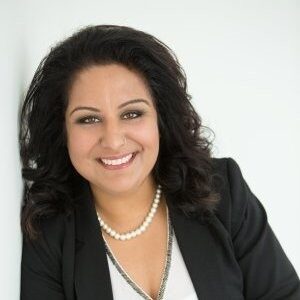 SPEAKER BIO: Manpreet Dhillon is the Founder, Veza Global. Over the past 15 years, Veza Global has built and supported EDI implementation by applying research-based organizational maturity models and utilizing proprietary assessment technology developed from international experience. Manpreet focuses on creating systemic change to address institutionalized inequalities through representation from the communities being served. She is also a contributing author to Chicken Soup for the Soul, and a contributing author to Forbes, Thrive Global, and CHRP People Talk. Manpreet is also ranked #15 globally on the 2020 EmPower Ethnic Minority Future Leaders list and an RBC Canadian Women of Influence nominee.
The BCIT Alumni Association sincerely thanks our Affinity Partners:
Watch the 2021 AGM
Thank you to everyone who participated in the BCIT Alumni Association's 2021 Online AGM & Cocktail Class. If you missed it, learn about all the highlights of the past year by reading our 2020/21 Annual Report or watching the video recording:
Watch the 2020 AGM

Did you miss last year's AGM, featuring three alum panelists–Reza Bafandeh, Vice President, Food-X Technologies; Brad Kirk, COO, Harilela Hotel Group; and Anne McMullin, President and CEO, Urban Development Institute–on the topic of what they learned from COVID-19? Watch the video recording below. To skip to the start of the guest speaker panel, go to 32:00 mark.