BCIT Alumni Association 2021 Online AGM & Cocktail Class
Thank you to everyone who participated in the BCIT Alumni Association's 2021 Online AGM. If you missed it, learn about all the highlights of the past year by reading our 2020/21 Annual Report or watching the video recording:
We sincerely thank our event partner, The Bar Cart by Lavish Liquid, and our event sponsor BCIT School of Business + Media (learn more about the BCIT Business Executive Field School planned for Italy in June 2022).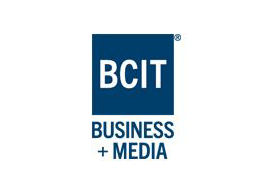 The BCIT Alumni Association sincerely thanks our Affinity Partners:
Watch the 2020 AGM

Did you miss last year's AGM, featuring three alum panelists–Reza Bafandeh, Vice President, Food-X Technologies; Brad Kirk, COO, Harilela Hotel Group; and Anne McMullin, President and CEO, Urban Development Institute–on the topic of what they learned from COVID-19? Watch the video recording below. To skip to the start of the guest speaker panel, go to 32:00 mark.