BCIT Alumni Association 2023 Annual General Meeting – June 15
Join us for an update from BCIT leadership, cast your vote on the business of the Association, and be inspired by our special panel presentation Engage Your Entrepreneurial Mindset. Plus, you'll have the chance to win one of three cash gift cards totaling $1,000 and other exciting door prizes.
Learn more below and register here by June 9.
PANEL PRESENTATION OVERVIEW
ENGAGE YOUR ENTREPRENEURIAL MINDSET
Turning adversity to advantage is key to entrepreneurial thinking. But it isn't just for business owners. You can learn the secrets to successfully leveraging entrepreneurial thinking in your career—no matter where you work or what you do.
Join us to gain tips and tools about how you can use resilience, resourcefulness, and innovative problem-solving on your path to personal or professional success. We've put together an extraordinary panel of alumni industry leaders who will share their journey and advice, and answer your questions.
Some key takeaways the panelists will delve into:
• How to start small but think big
• The value of being a lifelong learner
• Understanding the importance of timing and risk taking
• The significance of being relentlessly self aware
• How to look for inspiration not comparison
• Holding conviction in your ideas
Enquires: bcit_alumni@bcit.ca
ABOUT THE ALUMNI PANELISTS
Orene Askew, DJ and change maker: Orene aka DJ O Show brings 15 years of experience to the music industry, dedicating herself to her passion and chiseling out her niche as an Afro-Indigenous female Hip Hop and R&B DJ in Vancouver, BC. She is a former member of the Squamish Nation Council who has won multiple awards including a BC Indigenous Business Award and a Stand Out Award from the Vancouver Pride Society. She has travelled across the country as a motivational speaker, inspiring drive and ambition. She embraces both her cultural backgrounds and teaches through her lived experience.
Olivia Lovenmark, Founder, Duchess Cocktails and Co-founder, Repose: Olivia is a serial entrepreneur with a background in crypto currency and marketing. With an eye for untapped markets, she has successfully launched two companies: Duchess Cocktails, a premium bottled cocktail company, and Repose, a platform for members-only digital clubs built with Web3 under the hood. She is driven by an entrepreneurial spirit and has been featured in various publications and lists including Top 30 Vancouver Tech Thought Leaders and Nine Canadian Cryptocurrency Influencers Worth Following on Twitter.
Ryan Benn, CEO and Group Publisher, Alive Publishing Group & Canada Wide Media: Ryan is an award-winning CEO with a demonstrated history of business and board management. He has been honoured with prestigious accolades, including The CHFA John Holtman Leadership Award, Marketing Magazine's Top 30 Marketers under 30, BIV Top 40 under 40 distinction, Organic Trade Association's Leadership Award, a fellowship at the Ivey School of Business, and the BCIT Distinguished Alumni Award for Entrepreneurial Innovation. Ryan has a commitment to philanthropy and community engagement and volunteers for numerous not-for-profit boards.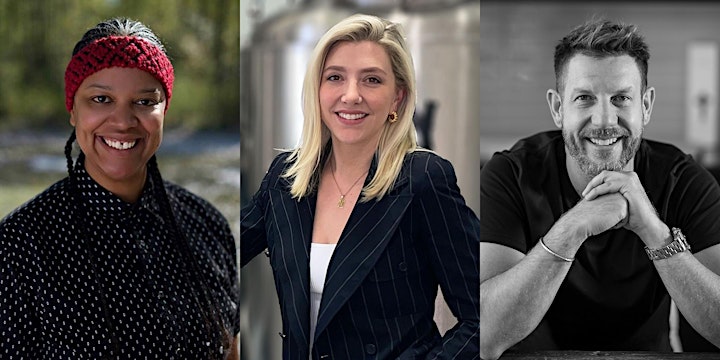 ---
The BCIT Alumni Association sincerely thanks our Affinity Partners, BMO, Manulife, and TD, who have generously sponsored the 2023 Online Annual General Meeting.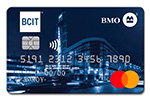 Past Annual General Meetings
Watch the 2022 AGM
Watch the recording of our 2022 Online AGM, where keynote speaker Manpreet Dhillon, Founder of Veza Global and BCIT alumna, shared her many insights on integrating equity, diversity, inclusion and belonging into leadership. Learn about all the highlights of the past year by reading our 2021/22 Annual Report or watching the video recording:
Watch the 2021 AGM
Thank you to everyone who participated in the BCIT Alumni Association's 2021 Online AGM & Cocktail Class. If you missed it, learn about all the highlights of the past year by reading our 2020/21 Annual Report or watching the video recording:
Watch the 2020 AGM

Did you miss last year's AGM, featuring three alum panelists–Reza Bafandeh, Vice President, Food-X Technologies; Brad Kirk, COO, Harilela Hotel Group; and Anne McMullin, President and CEO, Urban Development Institute–on the topic of what they learned from COVID-19? Watch the video recording below. To skip to the start of the guest speaker panel, go to 32:00 mark.