2020 BCIT Alumni Association Online Annual General Meeting, June 2
Thank you to all who attended BCIT Alumni Association's AGM. If you would like information about the event, please email alumni@bcit.ca.
Watch the video recording of the 2020 Online AGM below. To skip to the start of the guest speaker panel, go to 32:00 mark.
BCIT Alumni Association's 2020 Online Annual General Meeting gave attendees an update from BCIT leadership, an opportunity to cast their vote on the business of the Association, and a chance to engage with our inspiring alumni guest speakers:
BCIT Alumni Speaker Panel
Top Three Lessons Learned During the COVID-19 Pandemic from Three Industries:
Hospitality/Tourism, Real Estate Development, and E-Grocery Delivery
Reza Bafandeh
Vice President Food-X Technologies (Operations Management '10 & Business Administration '11)
Brad Kirk
Chief Operating Officer, Harilela Hotel Group, and BCIT Hong Kong Alumni Ambassador (Hospitality '78)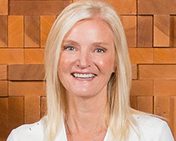 Anne McMullin
President and Chief Executive Officer, Urban Development Institute (Journalism '91)
To learn more about the Alumni Association, please read our 2019/20 BCIT Alumni Association Annual Report.
The BCIT Alumni Association 2020 Online Annual General Meeting was generously sponsored by:

The BCIT Alumni Association sincerely thanks its affinity partners: