BCIT alumni are everywhere. With more than 195,000 alumni working around the globe, we're committed to help foster their success wherever they are.
---
Hong Kong chapter
Launched in January 2019, the BCIT Alumni – Hong Kong Chapter is our first international chapter, connecting alumni and supporting BCIT's extensive international activities in the region.
Join the Hong Kong chapter group on LinkedIn. Search for 'BCIT alumni Hong Kong' in LinkedIn under groups.
Find out more about the Hong Kong chapter.
---
Fraser Valley chapter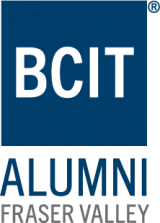 The BCIT Alumni – Fraser Valley Chapter connects and supports BCIT alumni in the Fraser Valley Regional District.
Find out more about the Fraser Valley chapter.
More chapters to launch. Contact us for more information.