Overview
Perinatal RNs work in partnership with childbearing women and their families, providing education and support to empower their patients with skills to care for their families. In a dynamic work environment, perinatal nursing requires technical expertise, sensitivity, and excellent communication skills to effectively support the women they care for.
About the program
The BCIT Perinatal Specialty Nursing program is the benchmark for perinatal nursing practice in BC. Our comprehensive program combines in-depth theory with hands-on clinical courses that are designed to give you the expertise you need to practice in perinatal nursing.
Part-time, advanced certificate program that takes an average of 2 years to complete
Distance and online learning gives you flexibility to work while you study
2 clinical experiences that may be completed in your community
See Program Details to learn more about studying perinatal nursing at BCIT.
Who it's for
This program is for individuals who:
Are practicing, registered nurses (RNs) wanting an advanced perinatal nursing certification, or to complete their specialty Bachelor of Science in Nursing (BSN) in perinatal nursing
Are undergraduate nursing students currently completing an accredited BSN program (may take NSPN 7100 and/or NSPN 7150 only)
Enjoy working directly with childbearing women, newborns, and their families
Thrive in a fast-paced, changing environment
Learn about entrance requirements and how to register.
Your work experience matters
At BCIT, we value your work experience. If you've been working as a perinatal nurse, take advantage of our Prior Learning Assessment & Recognition (PLAR) process and fast track your advanced certificate education.
What grads can do
Our grads are in high demand. Visit Graduating and Jobs to learn more about career opportunities in perinatal nursing.
Entrance Requirements
Note: In alignment with public health orders, this program requires that students be vaccinated for a number of communicable diseases – including COVID-19.
Courses
Course registration
There is no formal application process for this program. An application is not required to take program courses by distance education. Enrollment is on a course-by-course basis, one term at a time.
There is no waitlist system for Part-time Studies at BCIT. Registration is on a first-come-first-served basis. Learn more about Part-time Studies registration.
Program Details
BCIT's Perinatal Nursing Specialty program offers Post-diploma registered nurses an Advanced Certificate in Perinatal nursing and a Bachelor of Science in Nursing Specialty Nursing (BSN).
Nurses may bridge out obtaining an Advanced Certificate in Perinatal Nursing or continue and complete the BSN.
Graduating & Jobs
Our grads are ready
Perinatal nurses enjoy working with childbearing women, newborns, and families within a fast-paced and, at times, unpredictable practice setting. At BCIT, we prepare you to handle any perinatal situation with a quality of care patients can count on.
Career opportunities
Perinatal nurses work primarily in acute care birthing units. Other work opportunities include:
Breastfeeding clinics
Ambulatory care settings
Community health units
Sexual health clinics.
There are many career paths to choose from, including:
Perinatal nurse
Public health nurse
Acute care nurse in labour and birth
Lactation consultant
Remote certified first call nurse
Sexual health nurse
Canadian Nurses Association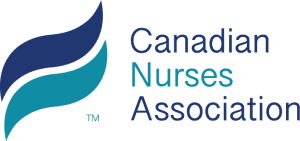 Graduates of the BCIT program are eligible to write the Specialty Nursing exam for Perinatal Nursing through the CNA Certification Program. CNA views certification as a method of validating nurses' competence in an area of specialization within the field of nursing.  BCIT Specialty Nursing graduates can receive a credit of up to 1,000 hours towards their initial certification examination.
Keep learning
Looking to get your BSN? Use your advanced certificate toward completing our Bachelor of Science, Specialty Nursing degree.
BCIT Specialty Nursing Advanced Certificate Graduates can apply to receive transfer credits towards the online, 2-year UVIC Master of Nursing program. Applicants can chose from the Advanced Practice Leadership of Nurse Educator options.
Health Match BC
Health Match BC is a new service that helps recent specialty nursing graduates find work within BC. Funded by the provincial government, Health Match BC prioritizes the hiring of BC nursing graduates. For more information, go to Health Match BC.
Faculty, Advisors & Staff
Farah Jetha, BSN, MSN
Program Head
Fjetha1@bcit.ca
604-456-1139
Toll-free: 800-663-6542 x 1139
Nicole Pasquino, RN (C), BSN, BHSc, MHS
Faculty, Reproductive Health Courses
Npasquino@bcit.ca
604-451-7006
Toll-free: 800-663-6542 x 7006
Elaine Innes
Program Assistant
elaine_innes@bcit.ca
604-451-7102
Toll-free: 800-663-6542 x 7102
Contact Us
Questions or comments?
Subscribe
Sign up to receive updates, invitations to events, and information about BCIT and your program.
We promise not to spam you, we won't share your personal information, and you can unsubscribe at any time.
Programs and courses are subject to change without notice.