Overview
This associate certificate is an upgrading pathway to allow recent and pending graduates of the BCIT Occupational Health and Safety Certificate program to meet the updated educational requirements for the Canadian Registered Safety Professional certification.
About the Program
Certificate graduates may desire to obtain their CRSP certification as it may help them to progress in their career paths to more senior management level safety positions.
Who it's For
BCIT OHS Certificate grads who want to obtain the educational requirements needed for the CRSP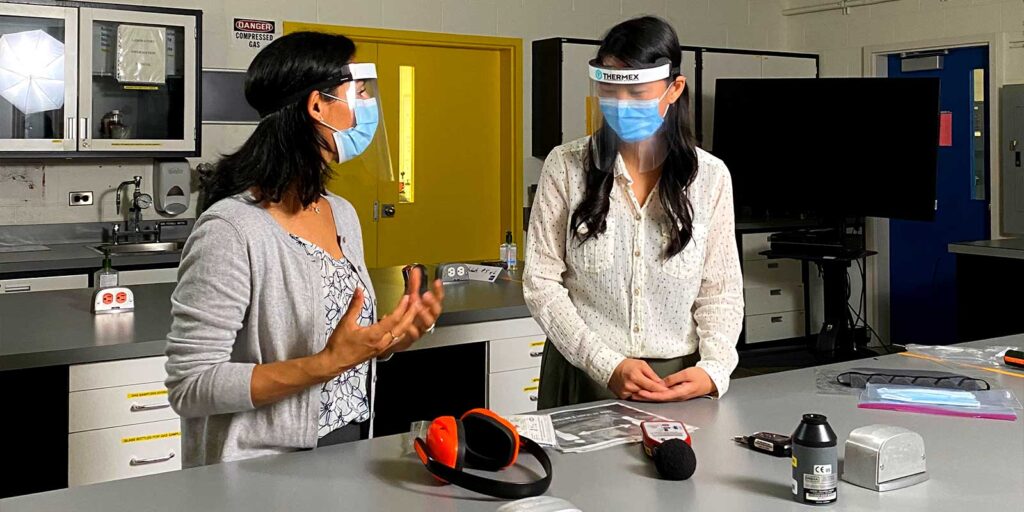 Entrance Requirements
Note: In alignment with public health orders, this program requires that students be vaccinated for a number of communicable diseases – including COVID-19.
There is no application process for this program. Interested students will need to self-register for a course and declare into the program.
Part-time studies courses are taught assuming registrants not only have a BC Grade 12 level of English, but also have proficiency in all four language skills: reading, writing, speaking, and listening. Courses are taught at a first-year college level and adequate communication skills are essential to succeed in the program.
Course registration
A formal application is not required to take part-time OCHS courses by distance education. Enrollment is on a course-by-course basis, one term at a time.
Please note: There is no "wait list" system for part-time studies at BCIT. Registration happens on-line on a first-come-first-served basis.
Scheduled Intakes
Part-time studies terms start in January, April, and September. Course start dates vary. Students are advised to check the BCIT website for important dates and to refer to the program matrix for individual course start dates. Plan on registering for courses early to avoid missing out on available spaces.
Program Details
This new 15-credit Associate Certificate program will allow graduates of the BCIT OHS Certificate program to meet the new 60 credit CRSP educational requirement. This educational pathway has been approved by the BCRSP.
To complete this credential you will need to complete:
8 credits from courses in the elective course list of the existing certificate program that you did not use towards the OHS Certificate
BUSA 1005 and BUSA 2005 from BCIT's School of Business + Media.
Business courses were included in this credential to cover the expanded business and systems management competencies in the current CRSP certification exam.
Faculty, Advisors & Staff
David Wood, OHS Certificate Program Head
Nicky Land, Program Assistant
Kathy White, Program Assistant
Bobby Sidhu, Instructor
Contact Us
Questions or comments?
Subscribe
Sign up to receive updates, invitations to events, and information about BCIT and your program.
We promise not to spam you, we won't share your personal information, and you can unsubscribe at any time.
Programs and courses are subject to change without notice.