Overview
Many people are passionate about social and environmental issues and sustainable business practices, but only a relative few are making a career with that passion. With the BCIT Advanced Diploma in Sustainable Business Leadership (SBL), the only program of its kind in BC, you can create a job path that's fulfilling and rewarding for you, your community, and the planet. SBL students can study full-time and complete the Advanced Diploma in only 10 months with a cohort or take the part-time option for more flexibility.
Your education is our priority and we will continue to deliver the applied instruction, collaborative experience, and industry connections that you expect from BCIT.
About the program
Employers value BCIT's applied, job-ready approach to education and training. It's the BCIT advantage that sets our graduates apart. In only 10 months, 2 evenings a week, you'll train in the most up-to-date practices and skills necessary to help organizations in any industry create a better world through their strategy and operations. For more flexibility, you can also study part-time and earn your credential at your own pace.
Cohort: study and network with a cohort of aspiring sustainable business leaders
Length: complete an accelerated, intensive advanced diploma in only 10 months, 2 evenings a week
Industry experience: gain hands-on experience by completing a 24-week capstone project with an industry client during the final two terms of the program (BSUS 5200 Winter and BSUS 5300 Spring)
Small class sizes: receive individual attention
Industry instructors: benefit from the real-world experience of sustainability practitioners
Find out more about the courses, focus, and opportunities available with your Advanced Diploma in Sustainable Business Leadership on the Program Details page.
Connections to BCIT's Bachelor of Business Administration
If you have a BCIT diploma from one of the programs eligible for admission and have been accepted into the BCIT Bachelor of Business Administration degree, you can use Sustainable Business Leadership courses to meet your Bachelor of Business Administration elective requirements. You can use these courses towards your BBA elective requirements as well as the Advanced Diploma in Sustainable Business Leadership.
If you have a BCIT degree or diploma that is not eligible for admission or a degree or diploma from another institution, the Advanced Diploma in Sustainable Business Leadership could be used to gain entry into the BCIT Bachelor of Business Administration program. You can arrange for a pre-entry assessment by sending an email to the BBA department.
Who should apply for the Advanced Diploma in Sustainable Business Leadership?
This program is often most valuable to students who:
Already have a diploma or degree
Are passionate about social and environmental issues
Hope to become a leader in sustainability
Want to help business generate social and environmental value
Are working limited hours and have time to commit to an intensive, cohort-based program (for a more flexible option, check out our part-time program)
If this sounds like you, visit Entrance Requirements to apply today.
What grads can do
With our focus on sustainability principles and practical application, BCIT Sustainable Business Leadership graduates can find opportunities in diverse companies, government organizations, and not-for-profits as sustainability managers, operations analysts, supply chain coordinators, and many other roles, or start their own businesses and work as sustainability consultants.
Learn more about the career opportunities open to graduates on the Graduating and Jobs page.
Entrance Requirements
The Advanced Diploma in Sustainable Business Leadership provides opportunities for individuals who have completed a diploma or degree at a recognized post-secondary institution, or have equivalent professional experience, and wish to further their education.
Candidates should apply to this program after completing or when nearing completion of their diploma or degree or after completing at least five years of equivalent professional experience.
If you have already completed BCIT's Advanced Certificate in Sustainable Business Leadership, please see the Advanced Placement page to apply for direct entry.
Costs & Supplies
Bring your own device
Most courses and programs in the School of Business + Media are BYOD (Bring Your Own Device). Please ensure you bring a laptop to every class. Plug-in outlets will be provided at most stations in classrooms, but not in all classrooms, so please ensure you have at least 2 hours of battery life available at the beginning of each class. Check the following recommended computer requirements prior to the start of class. If a program or course does not require you to provide your own device, that information will be provided by your instructor or indicated in the course outline.
For online classes, it is important you have a stable and consistent internet connection to access course content.
Courses
As an advanced diploma, the full-time Sustainable Business Leadership program starts at Level 5. Courses are divided into the following terms:
Fall – Foundations: September to December (15 weeks)
Winter – Design: January to March (12 weeks)
Spring – Management: April to June (12 weeks)
Labs and tutorials provide students with opportunities to apply theoretical knowledge and practice technical skills required by industry. Students are exposed to real-world sustainability issues throughout their coursework, culminating in a business consulting project. During this capstone project, students work with a faculty advisor and an industry sponsor to apply what they've learned in the program to industry situations.
Program Details
In BCIT's Advanced Diploma in Sustainable Business Leadership, you'll study the most current issues in sustainability and participate in a two-term business consulting project for practical experience.
This credential is the only program in British Columbia that is purely focused on sustainable business leadership. By adding this advanced diploma to your pre-existing education and/or industry experience (see Entrance Requirements), you'll prepare to become a leader in any number of industries to champion the responsible use of our resources.
Program goals
As a Sustainable Business Leadership student, you will learn and practice how to:
Identify and promote sustainability principles in business strategy and operations.
Select and apply sustainable business models and best practices that ensure social equity, respect planetary boundaries, and enable economic viability.
Practice the active values of a sustainable business leader.
Advocate for social and environmental governance principles in business policies and procedures.
Design sustainable business processes and measure their effectiveness.
Form and manage multidisciplinary teams to implement sustainable business practices.
Choose and execute communication strategies appropriate to audience, purpose, and context to advocate for sustainability.
Take a systems approach to solving sustainability challenges.
Graduating & Jobs
In the 21st century, successful business generates value for all stakeholders, not only shareholders. BCIT's Advanced Diploma in Sustainable Business Leadership prepares graduates to help organizations in any industry create a better world through their strategy and operations.
SBL graduates offer potential employers a specialized skillset that few employees have and is increasingly required by all organizations to address growing investor, citizen, and customer demands for social and environmental responsibility.
The "sustainability mindset" is sought after in roles across organizations. No matter the position you end up in, you will be prepared to advocate for and implement sustainable practices. Some specific job titles and opportunities include:
Sustainability Manager
Independent Sustainability Consultant
Climate Energy Strategist
Operations Manager
Project Manager
Production Analyst
Distribution Coordinator
Communications Specialist
Supply Chain Analyst
Researcher
Investor Relations Coordinator
Faculty, Advisors & Staff
In the Sustainable Business Leadership program, you will learn from a diverse group of industry experts who introduce you to the world of sustainable business leadership through course content, applied projects, and guest speakers.
Faculty
Brianna Bishop
Brianna works at PwC as part of the ESG Strategy & Transformation team, working to embed ESG into corporations. Prior to working in consulting she worked at the Vancouver Economic Commission supporting local small and medium enterprises to increase their sustainable business practices. Brianna brings a corporate sustainability lens from all sizes of organizations to the role. She is a previous graduate of the Sustainable Business Leadership program herself and is excited to bring both the perspective of student and instructor to the Impact Measurement and Reporting course.
Brianna Brown
Brianna is the co-founder and managing director of Decade Impact, a strategy consulting firm focused on helping small businesses define, measure, manage, and communicate their impact. An expert in B Corp certification, impact strategy, and embedding purpose across business operations, Brianna supports firms in rising to the social and environmental challenges of this decade. A skilled navigator between the visionary and the pragmatic, she is in her element when creating strategic action plans towards a bolder, brighter future. Brianna holds a Masters of Management from UBC Sauder, and a BA in Political Science (Hons.) and Economics from McGill University.
Rosemary Cooper
Rosemary has over 20 years' experience catalyzing sustainable solutions with a particular emphasis on collaboration across business, government and community. Since 2013, she has been catalyzing the transition to a circular economy with a focus on upstream innovations that design out waste and foster lasting prosperity. Rosemary is the Project Director of the Share Reuse Repair Initiative (SRRI). She brings community, business and government together to identify and advance cultural, policy and market shifts in order to foster a vibrant culture and economy of sharing, reuse and repair. Rosemary is the Senior Associate with Vancouver-based non-profit One Earth. She provides consulting, strategic advice and research concerning business and organizational transition to operating within planetary boundaries including, but not limited to, circular business models.
Tracey Kliesch
Tracey Kliesch is the Director of Strategic Alliances at Concentra Bank for British Columbia. Concentra is a schedule 1, chartered bank owned by credit unions and co-operative organizations across Canada. Before Concentra, Tracey spent many years at Vancity working in change management, community investment and member experience. She holds a Master's degree in Co-operative and Credit Union Management from Saint Mary's University in Halifax. Outside of work, she teaches Sustainable Business Models at BCIT in the Sustainable Business Leadership Advanced Diploma Program. Tracey is co-chair of the Co-operative Management Education Co-operative (CMEC), the umbrella organization overseeing the work of the International Centre of Co-operative Management (ICCM).
Tracey believes in the power of people helping people to advance community & international development which is why she is proud to be involved with the Co-operative Development Foundation of Canada where she has been on the board since 2016. She is one of the co-founders of Canada DE, a credit union development education program that brings credit union professionals worldwide to Canada annually to share strategies to operationalize values and create positive social impact through the day-to-day work of financial co-operatives.
Njeri (Jeri) Kontulahti
Njeri is a Senior Manager Financial Resilience and Inclusion with Vancity, Canada's largest credit union, where she has worked for over 25 years.  She is currently leading Vancity' s focus on Financial Health and Inclusion, including overseeing work serving refugees and newcomers, Vancity's low barrier branch (Pigeon Park in the Downtown Eastside), and inclusive banking for people living with a disability. Njeri has developed and managed granting programs, financial products, services, and policies that support the Financial Inclusion of people in Indigenous, Racialized, and Equity-deserving communities to build assets, including financial literacy, home ownership, and access to credit.
Njeri holds a Master's degree in Co-operative and Credit Union Management from Saint Mary's University in Halifax. Outside of Vancity, Njeri teaches Introduction to Non-Profit Management at the University of the Fraser Valley. She has also volunteered as a facilitator for the Cooperative Development Foundation's Women's Mentorship Program in Ottawa since 2007. She is a founding director of Daughters of Hope, non-profit whose main aim is to support racialized individuals and families at risk of homelessness in British Columbia.
Tobi Oyewole
Tobi is a sustainability expert with a wealth of experience in corporate sustainability strategy, impact strategy & management systems, and reporting in line with global sustainability frameworks. Throughout his career, he has held several positions where he spearheaded the development and integration of sustainability strategies, engagements, and disclosure efforts to improve performance across diverse sustainability concerns. Tobi obtained a master's degree in Sustainability Management from the University of Waterloo and has been recognized with numerous accolades, including the United Nations Global Compact Network Nigeria SDG Pioneer award.  Tobi is interested in sustainability strategy and innovation, market engagement and intelligence, sustainability frameworks and reporting, and impact management.
Adrienne Petersohn
Adrienne has 20 years of experience working in large organizations managing marketing projects, resource operations, and sustainability programs. She has worked in publishing, financial service, and telecommunication sectors.
Prior to becoming a full-time instructor, Adrienne worked on TELUS' sustainability team. While there she helped to navigate their sustainability strategy by creating stakeholder engagement frameworks, coordinating a 15-member leadership working group, and performing greenhouse gas accounting and reporting duties.
Adrienne has a Greenhouse Gas Inventory Qualifier certification (GHG-IQ), has completed Lean Six Sigma Green Belt training, and holds a Project Management Professional certification. She has a bachelor's degree in English Literature from York University and a master's degree in Business Administration, with a specialization in sustainability, from the Schulich School of Business.
Lisa Ricci
While Lisa's career began as a conventional CA at a Big4 firm, her experience since then has been anything but. Post qualification, Lisa pursued her Masters of Environment and Business at the University of Waterloo and began teaching at Wilfrid Laurier University. After moving west, Lisa oscillated between academics and industry. She experienced audits from both sides, revamped financial reporting systems, and mentored young CPAs via the post-secondary classroom and as a mentor and facilitator with the CPA Western School of Business. After a decade as a term instructor, Lisa transitioned full-time to academia in 2021 as a Ph.D. at Simon Fraser University in Vancouver. She is also a research assistant with the Common Approach to Impact Measurement and the Vancouver Island Impact Investing Hub. She is also part of the inaugural cohort of the Coastal Climate Solutions Leaders program at UVic. Lisa's primary research interests include the intersection of sustainability and accounting, impact measurement for social purpose organizations, and the future of the accounting profession.
Alan Shapiro
Alan Shapiro is an environmental consultant with 10 years of interdisciplinary experience working on complex water challenges and clean technology solutions. Through his consultancy, Shapiro & Company, Alan works with purpose-driven clients, including startups, accelerators, universities, government agencies, and non-profit organizations to drive capacity-building and collective action around water, climate, and sustainability issues. Alan is the director of waterNEXT, Canada's water technology network (an initiative of Foresight Cleantech Accelerator Centre), and serves on the board of sustainability network Leading Change. He draws on a technical background in Earth sciences, environmental engineering, and behavioural insights.
Richard Vurdela
Richard Vurdela is Program Head and Faculty at the BCIT School of Business, Business Operations Management Program and has taught into the Sustainable Business Leadership Program since its inception. Richard has 25 years of experience teaching at both an undergraduate and graduate level. He draws on a 30-year career in operations in a range of market sectors and has diverse experience in quality management, project management and business improvement initiatives across Canada. He holds a Bachelors of Applied Science and an MBA. Richard is a Senior Member of the American Society for Quality (ASQ) and a Past Chair of the Vancouver Section. He is a Certified Project Management Professional (PMP) with the Project Management Institute.
Ivy Wan
Ivy Wan is part of Canfor's Sustainability Team as the Sustainability and ESG Disclosures Manager. She is a Chartered Professional Accountant that brings together her background in business and her passion for sustainability to provide expertise on how to measure and manage ESG performance. She worked at KPMG in the Sustainability Services group advising various companies in Canada and internationally on their sustainability reporting strategy and developing key targets and metrics. Ivy has experience working on a range of sustainability-related services including measurement and reporting, strategy, assurance, ESG and climate risk identification, materiality assessments and greenhouse gas emissions estimates and verifications.  Ivy teaches the Impact Measurement and Reporting class in BCIT's Sustainable Business Leadership program.
Advisory committee
Michelle Bonner, Community Investment Portfolio Manager, VanCity Credit Union


Michelle leads the building retrofits program area in Vancity's Community Investment team, cultivating partnerships and deploying funding to catalyze the decarbonization of existing buildings while increasing their resilience to climate-related risks. Her work in this area is guided by Vancity's commitment to a just climate transition and to achieving net-zero emissions across its loan portfolio by 2040. Prior to joining Vancity in 2020, Michelle served as Vice-President and Director of Training at Climate Smart, an award-winning social enterprise and certified B Corp. For nearly ten years Michelle led the design and delivery of Climate Smart's training and certification program to help small and medium-sized businesses and organizations measure and reduce their greenhouse gas emissions. In her role at Climate Smart she worked with local governments, the Port of Vancouver, Vancouver International Airport, Vancity and other partners to engage their business tenants, members, and communities. Outside of work, Michelle currently sits on the advisory committee to the Grandview Woodland Food Connection, a neighbourhood organization dedicated to promoting an accessible, just and sustainable food system for everyone in the community.
Imran Jiwa, VP Impact & Finance, Active Impact Investments


Imran is a veteran of KPMG in the Technology, Media and Telecommunications group. For six years, he advised clients with revenues ranging from $10 million to $2 billion and financial institutions managing over $20 billion in assets. Working at the nexus of sustainability and business, he advised companies on their ability to respond to climate change, impact and financial reporting, corporate tax and impact investing strategies. He is currently the partner of Lift CPA, a Vancouver based accounting firm specializing in corporate tax, financial statements and consulting for early stage businesses. He's also the VP of Impact and Finance at Active Impact Investments where he maintains the impact and financial reporting environmental for the funds.
Tessa Jordan, PhD, Program Head, Sustainable Business Leadership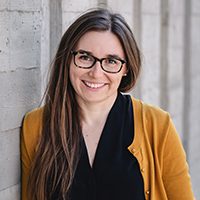 Tessa Jordan, PhD, is the Program Head for Sustainable Business Leadership and Faculty in the Communication Department at the British Columbia Institute of Technology. As an educator, she specializes in business communications and sustainable business, with an emphasis on planetary boundaries and social equity as the foundations for a functioning economy.  She is passionate about growing the community of purpose-driven leaders who are working to limit catastrophic global warming and build thriving and inclusive communities that work for everyone.  In the words of Adrienne Rich, "My heart is moved by all I cannot save: / so much has been destroyed / I have to cast my lot with those / who age after age, perversely, / with no extraordinary power, / reconstitute the world." As a researcher, she studies the role of art and culture in social and political movements. Her book Feminist Acts: Branching Out Magazine and the Making of Canadian Feminism was published by the University of Alberta Press in 2019.
Mumbi Maina, Social Planner, City of Vancouver


Mumbi is a Postdoctoral Fellow in the Department of Educational Studies at the University of British Columbia (UBC) and a Senior Social Planner in the Social Policy Division at the City of Vancouver. Born and raised in Kenya, Mumbi has spent the last decade working on social and environmental justice organizing, research, and governance, including anti-racist education and cross-cultural collaboration with immigrant and other communities across North America. Her doctoral research focused on the uptake of sustainability in higher education policy and practice, examining the roles of various actors, including historically marginalized groups in the enactment of sustainability.
As a fellow, Mumbi is part of an action research team working to imagine how Canadian cities can catalyze transformative innovation towards decolonization, equity and climate action. At the City of Vancouver, Mumbi is leading work on Anti-Racism and Cultural Redress, where she works with various communities to address past and current harms that racialized communities experience in Vancouver. Previously, Mumbi co-led the development of the recently passed Equity Framework, outlining the city's approach towards organizational transformation. Her role at the city has included supporting the development of the emerging Accessibility Strategy. Mumbi currently resides, as a guest, on the ancestral and unceded homelands of the hən̓q̓əmin̓əm̓ and Sḵwx̱wú7mesh speaking Peoples in the Metro Vancouver area.
Jenna McNeil, Product Manager, Avlon Innovation Group


Jenna helps technical teams to dissect complex sustainability challenges and deploy user-centered technology solutions. She is a Product Manager and entrepreneur focused on civic tech, carbon farming/terrestrial sequestration and organizational development. Jenna holds a M.Sc in sustainability science and is a former RADIUS Fellow and C40 Women4Climate Fellow. She is a seasoned non-profit board member and a devoted mentor and mentee within Vancouver's technology and sustainability sectors.
Meg O'Shea, PhD, Senior Manager, Economic Transformation, Vancouver Economic Commission

Meg is the Senior Manager, Economic Transformation at Vancouver Economic Commission (VEC). VEC's mission is to build a prosperous local economy that is inclusive, resilient, and low carbon. As Senior Manager, Economic Transformation, Meg works to facilitate collaboration between the private and public sectors to grow the circular economy, build local economic resilience, and advance business as a force for good in the world. Meg earned a PhD from UBC's Institute for Resources, Environment, and Sustainability studying sustainability at the community scale as a collective embodied practice. With an insatiable curiosity and desire for novel opportunities, she has supported systems change in many arenas including higher education, the commercial sector, textiles and design, the performing arts, and a range of community-based initiatives.
Emily Pearson, Senior Consultant, Climate Strategy & Performance, VanCity Credit Union


Emily Pearson has held numerous roles at Vancity Credit Union and is driven to activate the credit union as an agent of positive change in the communities we serve. In the Climate Strategy & Performance team, Emily supports the development and implementation of a roadmap to achieve Vancity's commitment of reaching net zero emissions across our loans and mortgages by 2040. She has experience in building partnerships and fund management through her time in Community Investment, sustainable finance, impact driven lending, product development, and marketing. Emily completed the BCIT Advanced Certificate in Sustainable Business Leadership in 2015 which led her to the opportunity to join Vancity and learn how to utilize the credit union model and financial tools to address the climate emergency.
Jennifer Sandoval, Eco Supervisor, Earth Angel Sustainable Products


Jennifer is a Vancouver-based Project Supervisor for all Earth Angel film productions in the United States and Canada. Previously she worked as a Sustainability Consultant and was the Project Coordinator for Creative BC's Reel Green program. Jennifer was also an instructor for the Climate and Sustainable Production courses for both Reel Green (BC) and Ontario Green Screen. Her work focuses on helping productions and other film industry stakeholders measure their environmental impacts, strategize ways to reduce these impacts and work with crew members and the supply chain to integrate systems thinking and creative solutions into their work process.
Jennifer has a Juris Doctorate degree from UNLV William S. Boyd School of Law and a Bachelor's degree in Philosophy from the University of San Diego. Jennifer also holds a certificate from BCIT's Sustainable Business Leadership Program, is an active member of the Washington State Bar Association and the Motion Picture Production Industry Association of BC.
Jennifer also serves as the Board Chair for Nestworks Workplace Society, a non-profit organization that promotes professional and personal development solutions for working parents and their families in BC.
Over the past three years, Jennifer has supervised two successful capstone projects made up of student groups from the BCIT Business program. The first project was for CreativeBC's Reel Green Initiative where the students updated and developed an effective tool for vetting green vendors for BC film and television productions that are interested in greening their supply chain. The second project looked at the viability of a marketing incentive program for Green Spark Group (a sustainability consulting company based in Vancouver) and its preferred vendors.
Coro Strandberg, President, Strandberg Consulting

Coro Strandberg is a nationally recognized leader in social purpose and transformational sustainability business practices. She advises governments, associations and businesses on strategies to embed sustainability in the marketplace and mobilize business and industry as a force for good. Coro is a co-founder of the Social Purpose Institute at United Way BC, where she helps business adopt and embed a social purpose in their operations. She is also a faculty member of Governance Professionals of Canada and Directors College where she provides education on purpose and sustainability governance to directors and governance professionals. She advises the Office of the Auditor General of Canada and the Canadian Standards Association on sustainable development and is a board director of BC Lotteries Corporation.
Business Consulting Projects
In the Sustainable Business Leadership Advanced Diploma, students are exposed to real-world sustainability issues in their Sustainable Business Consulting Project courses. During these projects, students apply their knowledge directly to industry situations. In their final two terms of the program (BSUS 5200 Winter and BSUS 5300 Spring), students work with a faculty advisor and an industry sponsor to apply what they've learned in order to develop the practical skills necessary to find meaningful employment following the program.
2023 Sustainable Business Consulting Projects
Vancouver Economic Commission—Supporting Circular Business Development
How can we collect city-wide information about circularity while also supporting circular business development in the region? The Vancouver Economic Commission (VEC) is seeking to find an assessment tool fit for Vancouver businesses engaging in or looking to adopt circular practices. While many such tools exist that assess for circularity, the task was to identify one that is accessible and user-friendly to SMEs and supported their needs in advancing circularity while also providing collective data to help the VEC assess Vancouver's circular economy business activity. The BCIT Sustainable Business team was tasked with developing criteria for assessing circular assessment tools with input from VEC, its partners, and select Vancouver businesses. The criteria were then used to evaluate known circular assessment tools against the goals and needs of Vancouver's business community and the VEC.
As the economic development agency to the City of Vancouver, the VEC works to strengthen Vancouver's economic future by providing programming, supporting local companies, advising business leaders and policymakers, monitoring the region's economic health, and conducting and publishing leading-edge industry research. The circular economy is core to VEC's climate action work and its broader mandate of building a low-carbon, prosperous, resilient, and inclusive local economy.
Novex Delivery Solutions—Adopting Nature-Based Solutions
Novex Delivery Solutions currently holds a prominent position as a sustainability leader within the courier industry in the Lower Mainland, BC. Since 2007, Novex has successfully maintained carbon neutrality and in its ongoing commitment to bolster its environmental standing, Novex has set a definitive target of becoming a zero-emission company by 2030. Acknowledging that there is still a collective effort to be made in reducing the impact on the shared environment, Novex has partnered with BCIT's Sustainable Business Leadership Program to provide and explore the adoption of a regenerative program, outlining the rationale and value created for the business and its customers.
Regenerative programs offer a holistic approach to sustainability by focusing on restoring and revitalizing natural systems. They also have the capacity to support local economies, enhance food security, and foster community resilience. Investing in regenerative programs is, therefore, not only a moral imperative but also an essential pathway towards a more resilient and thriving future. Primary and secondary research was conducted to understand the challenges and opportunities in implementing a regenerative program and recommend companies that provide regenerative services, which can partner with Novex in its efforts to "deliver regenerative change."
Platinum Pro-Claim Restoration— GHG Emissions Accounting Practices
Platinum Pro-Claim Restoration (PPCR) is a full-service property restoration company in the Lower Mainland with a commitment to sustainability since its inception. In 2016, PPCR became the first restoration company in North America to certify with Climate Smart—an emissions measurement and carbon management software providing tools and training for small to medium-sized businesses engaging in GHG accounting. Since then, PPCR has increased overall revenue by 18%, while at the same time reducing its GHG emissions by 13% compared to the 2016 baseline. This was achieved by focusing on reductions of their top 3 sources of GHG emissions: Transportation, Waste Diversion, and Heating/Cooling their facility. In April 2022, the company reached its goal of electrifying 25% of its fleet of 102 vehicles, nine months ahead of its initial timeline.
To strengthen its ongoing mission of leading the way in sustainability and elevating the restoration industry, PPCR has teamed up with students from the BCIT Sustainable Business Leadership program to audit and evaluate its GHG accounting systems and processes against leading industry practices to identify and highlight opportunities for improvement. The student team will conduct interviews with key PPCR employees, industry practitioners, and experts, and will also collect and analyze existing research to identify gaps and opportunities for PPCR to take its GHG accounting and associated sustainability practices to the next level.
Susgrainable—B Impact Assessment
B Corp is a certification provided by the non-profit organization B Lab to companies that meet specific standards of social and environmental performance, accountability, and transparency. B Corps are businesses that seek to balance profit with purpose, aiming to generate a positive impact on society and the environment. To become a certified B Corp, a company must undergo a rigorous assessment of its practices, including its governance structure, treatment of employees, impact on the community, and environmental footprint.
Susgrainable Health Foods is a producer of upcycled baking goods. Founded in 2018, Susgrainable is focused on creating products that are healthier to consume, while upcycling spent grain from breweries to avoid it going to landfill, rescuing 9,000kg of spent grain in 2022 alone. To recognize and grow their impact, Susgrainable has partnered with students from the Sustainable Business Leadership program to map their path towards B Corp certification. The goal of the project is to analyze Susgrainable's business operations and performance, including environmental, social, and other impacts and to provide recommendations on changes required to achieve certification.
The Venture Fund—Gender-Lens Impact Investing Framework
The future of our economy requires a focused impact investment model, where growth is aligned with impact. Impact investment funds have grown significantly over the last decade and focus on generating financial gains while creating positive social, environmental, and economic change. Impact metrics and measurement frameworks allow investors and fund managers to enhance the value of their portfolio and track non-financial progress while prioritizing greater uniformity and transparency. Ultimately, frameworks are utilized to tell the story of the impact outcomes that reflect the interests, goals, and mission set out by the fund's ventures.
As Canada's first venture fund focused on women and impact, The Venture.fund (TVF) is positioned to create a leading integrated reporting framework that highlights how it is addressing the world's most pressing health and climate challenges. An impact measurement framework that utilizes a gender lens will allow TVF to pursue its purpose of empowering women and non-binary founders to lead businesses and foster diversity and inclusion practices– all toward adapting to a more inclusive and innovative society. This project aims to create a custom impact measurement framework that is rooted in leading practices, the UN SDGs, and stakeholder needs.
2022 Sustainable Business Consulting Projects
Fleet Electrification—Norland Limited
The mounting response to climate change has initiated sector transitions across government and industry, targeting the reduction and elimination of greenhouse gas (GHG) emissions. The transportation sector is the second-largest contributor to greenhouse gas emissions, accounting for approximately 24% of Canada's total annual emissions. With the BC government's new provincial policies mandating the sale of all new light-duty vehicles to be zero-emission vehicles (ZEVs) by 2035, businesses looking to be early adopters are faced with challenges surrounding availability of ZEVs, charging infrastructure, and stakeholder buy-in.
NorLand Limited is a BC-based, multi-disciplinary construction company looking to be one of those early adopters. As a sustainability leader in the construction sector, NorLand has teamed up with students from the BCIT Sustainable Business Leadership program to develop a business case for transitioning their 300+ commercial fleet of trucks to electric vehicles, as well as an implementation plan that considers all 17 business units. Rooted in stakeholder and industry research, the project aims to provide a detailed analysis of the costs and benefits associated with transitioning NorLand's fleet, a breakdown of charging infrastructure requirements, and a break-even analysis outlining the return on investment
 Municipalities and Place-Based Impact Investing—Scale Collaborative 
Municipalities invest hundreds of millions of dollars annually, much of it in investments directed outside of local communities and not connected to social or environmental outcomes. There are potential opportunities for municipalities to invest in local initiatives that positively impact the social fabric of their communities.
Scale Collaborative has teamed up with BCIT's Advanced Diploma in Sustainable Business Leadership students to understand and illustrate what can be done today to mobilize investments to create greater local impact while generating financial returns for municipalities. Students will evaluate and document the barriers, gaps, and opportunities for local municipalities to invest in, and connect to local community priorities. Additionally, they will conduct secondary research across other markets where municipalities currently invest in social impact organizations and consolidate learnings to advance Vancouver Island's social economy.
Coffee Cup Recycling Services—Perk Eco
Every year, over 64 billion disposable coffee cups are used in Canada and the US alone; worldwide, this number surpasses 300 billion. Unfortunately, less than 1% of these cups are recycled. In the face of our twin climate and ecological crises, it is critical to develop effective and scalable solutions to manage this growing waste problem. Perk Eco is an on-demand recycling service that diverts up to 95% of coffee shop waste from landfill. This Vancouver-based start-up is on a mission to help its clients approach zero waste, gain more eco-minded customers, and showcase their green leadership.
The Sustainable Business Leadership student team has been brought on to help expand Perk Eco's reach across Canada. They will consult with industry experts specializing in recycling and zero waste, reach out to numerous Canadian coffee shops in order to curate a list of potential clients, and identify recycling deserts for Perk Eco to explore. This research will help Perk Eco disrupt the Canadian recycling landscape by revealing market gaps and generating interest in Perk Eco's services, thus sharpening its competitive edge.
Embodied Emissions Reductions (Whistler, Squamish, and Squamish Nation)—Community Energy Association
In order to achieve their carbon emission reduction goals, municipalities are working to reduce emissions associated with existing and new buildings. To date, the focus has primarily been on building operations—reducing the use of fossil fuels to provide electricity, heating, and cooling. However, as the operation of buildings becomes more efficient, the emissions from materials used in construction become a larger portion of buildings' overall carbon footprint. The emissions generated from manufacturing, transportation, installation, and decommissioning of building materials are considered "embodied emissions." According to the Community Energy Association (CEA), embodied emissions could account for up to 45% of the emissions associated with buildings in B.C. However, the development and contracting industries, along with local municipalities are unsure of the best ways to measure and reduce embodied emissions due to a lack of clear guidance, data, and policy.
To address these embodied emissions, the Sustainable Business Leadership student team has partnered with the CEA, a charitable non-profit that supports municipal B.C. governments in developing and implementing bold and globally impactful climate action. The project focuses on identifying low embodied emissions building materials that are cost effective, can be responsibly decommissioned, and are readily available in Squamish, Whistler, and Squamish Nation. The project aims to pinpoint key focus areas for engaging and educating the communities of Squamish, Whistler, and Squamish Nation on embodied emission reductions. CEA will use the findings of this report to support their goal of creating an Embodied Emissions Guide for B.C. municipalities.
Creating a Sustainable Tourism Framework for Canada—Destination Canada
There has been a shift in the prevailing tourism paradigm towards more sustainable and regenerative tourism models, stemming from international efforts to combat climate change and biodiversity loss. Additionally, the global tourism industry has been severely impacted by the COVID-19 pandemic, bringing to light its fragility. Currently, there is an opportunity to rebuild a resilient tourism sector in Canada which will offer not only economic benefits but socio-cultural and environmental benefits to communities across Canada. The Canada brand can be strengthened and differentiated from competing international markets by expanding the storytelling strategy to include sustainable and regenerative stories of Canada's unique, passionate, and diverse communities.
Destination Canada, the country's national tourism marketing organization, engaged with a BCIT Sustainable Business Leadership (SBL) student team to develop a communications framework that can help identify the key attributes of sustainable and regenerative tourism destinations in Canada. The SBL team will complete an assessment of select leading international destinations which exemplify regenerative tourism. The team will also consult with some of Canada's leading experts in the area of sustainable tourism with the goal of identifying three unique Canadian destinations under the framework's pillars of economic, cultural and environmental regeneration. This framework and the accompanying research will be used to inform the storytelling strategy of Destination Canada in their key international markets.
Selecting a Sustainable Business Model—Nestworks Workplace Society
What if, instead of driving between a childcare facility and an office, a parent could work from a space that provides childminding services while they work? How could children's proximity to their caregiver businesses influence a broader culture of playfulness, creativity, optimism, and fun? Nestworks aims to rethink the traditional distinction between "work" and "life," proposing that they be more intertwined. Nestworks believes there is a chance for tremendous economic and social innovation by connecting co-working infrastructure with childminding services.
Sustainable Business Leadership students will be working with Nestworks to compare different business models (co-operative, for-profit, and non-profit social enterprise) to further support the Board in determining the most appropriate model for them as they seek to open their first permanent location.
2021 Sustainable Business Consulting Projects
Reducing embodied carbon in new energy efficient buildings: City of Nelson
Embodied emissions are defined as the greenhouse gas emissions released during the life cycle of materials and products. Currently, the construction industry accounts for approximately 39% of global carbon emissions with 11% stemming from embodied emissions as reported by the International Energy Agency. While Kootenay-based programs, like EcoSave, and province-wide programs, like the BC Energy Step Code, have successfully reduced energy consumption from building operations, this can come at the cost of using more carbon-intensive building materials, which raises the embodied emissions of buildings.
The City of Nelson is taking steps to incorporate embodied emissions considerations into building permitting and is looking to identify locally relevant policies, incentives, and resources. The goal of this consulting project is to analyze policies that have been effective in other municipalities, as well as challenges and opportunities for local stakeholders. This research will inform the City of Nelson's embodied emissions plan and help to facilitate an easier transition for the construction community.
Driving Demand for Sustainable Real Estate: Sustainable Reality and Vancouver Economic Commission
In British Columbia, buildings represent approximately 10.7% of total greenhouse gas emissions, making the building sector one of the highest overall emitters. By reducing the amount of energy required to build and operate a home, British Columbians can significantly reduce their environmental footprint, and contribute to the fight against the climate crisis. However, the demand for sustainable homes in Metro Vancouver and BC continues to be low.
Sustainable Realty and the Vancouver Economic Commission (VEC) have teamed up with students in BCIT's Advanced Diploma in Sustainable Business Leadership to identify barriers and understand perceptions of homebuyers in the province towards sustainable homes. The goal is to help improve consumer awareness and stimulate demand for sustainable homes. The students will outline key findings and recommendations in their final report to inform realtors, the VEC, developers, and other key potential stakeholders, with the collective goal of accelerating BC towards net-zero buildings.
Employing Persons with Barriers in Reusable Container Business: ShareWares (with Social Research and Demonstration Corporation and Share Reuse Repair Initiative)
ShareWares is a Vancouver-based logistics and technology startup that is working to revolutionize the way society reuses food, beverage, and numerous other types of packaging. With plans to embed circular economy principles into regular business operations (through the distribution, collection, sanitization, and redistribution of reusable containers), ShareWares aims to divert multiple streams of waste away from the landfill. Since this business model involves jobs requiring manual labour that present few barriers in terms of skills, education and language, there is an opportunity for Sharewares to provide flexible jobs for persons with challenges to employment.
Sharewares engaged a BCIT SBL team, in order to research and recommend how ShareWares could hire, train, and integrate individuals experiencing barriers to employment into their operational process. These include persons with autism, newcomers and refugees, and those living in Vancouver's Downtown Eastside. The project involved collaboration with two co-sponsors, the Social Research and Demonstration Corporation (SRDC) and the Share Reuse Repair Initiative (SRRI). SRDC is an advisor to SRRI's Just Circular Recovery and Transition Program that explores the creation of inclusive circular jobs in south western British Columbia.
Circular Economy Resources in Greater Vancouver: Vancity and Vancouver Economic Commission
Linear business practices follow a model that leads to resource exploitation, as well as excessive pollution and waste. The circular economy disrupts these systems by operating on principles that design out waste and pollution, keep products in use, and regenerate natural systems. In the Lower Mainland, the circular economy is gaining momentum with a growing number of circular businesses. However, both entrepreneurs and intrapreneurs within existing businesses lack easy access to necessary support and resources to allow them to seamlessly and efficiently transition to circular business models.
Vancity and the Vancouver Economic Commission are both committed to supporting the transition to an inclusive, low-carbon circular economy in Greater Vancouver. They engaged a team of students in the Advanced Diploma in Sustainable Business Leadership to develop a database of circular resources and supports suitable for businesses at all stages of development. The team was also asked to identify any significant resources gaps that need addressing and to recommend how the database of circular resources should be maintained, by which organization, and on what platform.
2020 Sustainable Business Consulting Projects
Food Services: Single-use items vs. reusables
The global climate and ecological crises are motivating organizations, businesses, and governments to review their operations to minimize their environmental impact. A major concern for the food service industry is single-use takeaway items, which are energy and resource intensive to produce and ship, as well as burdensome on our waste streams. BCIT Food Services, operated by Chartwells, currently use a variety of plastic, bioplastic and fibre-based single-use cutlery and containers. While recognizing the potential to reduce their environmental impact by exploring other options, BCIT wants to be clear about the optimal financial and environmental solution before moving ahead.
Chartwells, BCIT Food Services, and the BCIT Institute Sustainability asked the student team to investigate possible dishware and utensil options for their facilities, including reusable, fibre-based, and plastic items both alone and in various combinations. With this research, they hope to understand the costs and benefits of each possibility and identify which option would fit best with BCIT's food service needs while demonstrating environmental sustainability leadership.
Unbuilders and Vancouver Economic Commission: Deconstruction impact analysis
There is significant potential to transition the construction industry from its current linear structure towards a circular model that prioritizes repurposing of materials and diversion of waste from landfills. Deconstruction is an industry alternative to demolition that diverts construction materials from becoming waste by salvaging, recycling, and reusing them in new building projects. Through deconstruction, buildings are disassembled with a goal of minimizing the construction industry's environmental footprint.
Based in Vancouver, Unbuilders is the first deconstruction business of its kind in Canada. Unbuilders has partnered with the Vancouver Economic Commission, the economic development agency for the City of Vancouver, to evaluate the scalability of a shift towards deconstruction in Metro Vancouver. Working alongside these clients, the student team will produce an analysis of social, economic and environmental impacts of this shift. The team will compile information regarding deconstruction market size, potential job creation, and materials salvaged and recycled in Metro Vancouver to inform the development of future policy.
Scius and Vancouver Economic Commission: BC's construction technology ecosystem
Environmentally, inefficiencies in construction and operation processes result in buildings being responsible for over 50% of greenhouse gas emissions in Vancouver and 30% of solid waste to landfills. As the construction industry in BC slowly shifts from analog to digital processes to improve efficiency and reduce waste, opportunities are emerging for tech and construction companies to form partnerships and embrace a wide range of innovations.
The student team will work with Scius and the Vancouver Economic Commission to bridge the knowledge gap between the construction and technology industries in Metro Vancouver. Through the project, the team will undertake relevant primary, secondary research, and technical analysis to produce a detailed inventory and map of current and developing construction technologies in the region. The team will also conduct research to assess barriers and opportunities in the construction technology space.
2019 Sustainable Business Consulting Projects
Social Print Paper: Sugar sheet
Every day in North America, three million trees are cut down to make paper. Although there are various alternatives to traditional tree paper, trees remain the primary source for paper production. Social Print Paper is a North American company making paper out of agricultural fibre while meeting industry standards for paper and printing use without cutting down trees. Sugar Sheet Paper uses 'bagasse' – the leftover biomass from the production of cane sugar.
Traditionally, trees have been the trusted material source for paper production, and have dominated the market for decades; therefore, it is not surprising that procuring new paper products may be seen as a risk. This mental construction may be the only constraint to the widespread adoption of 'tree free' paper.The student team will seek to refine and enhance the communication materials currently being used by Social Print Paper. They will validate research on the environmental and socioeconomic benefits of sugar sheet paper and conduct primary research to uncover barriers to broader uptake of the paper.
eStream Energy Partners: Achieving radical building energy efficiency by changing the economics
eStream Energy Partners was established in 2016, by three senior business professionals with the mission to find a way to overcome the significant and persistent barriers to achieving radical building efficiency in large buildings. They propose to change the economics of buildings by separating the ownership of the buildings from the ownership of the energy systems within those buildings. A separately governed in-building energy utility can align conflicting priorities and all parties stand to benefit from maximizing energy efficiency. eStream are seeking to secure a candidate pilot project, but despite significant interest have not yet managed to secure commitment from a developer or municipality.
The goal of the eStream Capstone project is to create a sufficiently convincing argument about the economic and environmental merits of in-building energy utilities. This will help eStream Energy Partners secure participation of a developer or municipality in a pilot project. Primary and secondary research will be conducted to inform and refine messaging and communication materials.
Recycling Alternative: New circular Product(s) from low-grade plastics
Recycling Alternative (RA) is a Vancouver-owned and operated company that provides private waste and recycling collection for everything from e-waste to organic materials for a range of commercial clients. Co-founders and owners Robert and Louise also have a strong commitment to innovation, inclusive employment, and community partnerships.
As a result of China's ban on many recyclables, low grade plastics numbered 3 to 7 no longer have any recycling value and increasingly are being land-filled, being incinerated, or ending up in our environment. Many of these low-grade plastics are disposable or single-use items such as coffee cup lids, stir sticks, straws, and plastic shopping bags. For Recycling Alternative, the problem of low grade plastics not only means lost revenue but also a violation of their commitment to waste prevention and positive social impact. There is an opportunity for RA to find value for Vancouver's low-grade plastic waste.
The purpose of the Recycling Alternative project is to determine the feasibility of creating a new circular business model that ads value and transforms low-grade single use plastics collected from commercial clients into new perpetual or recurring-use consumer product(s).
Vancity and One Earth: Accelerating repair
Disposable items have increased rapidly in the past decades together with the rise of a throwaway consumer mentality. We are hitting and exceeding ecological limits, and there is an urgent need to build a more Circular Economy that is much less wasteful. Repair is a key sector of the Circular Economy, which is diverse: from existing repair stores to new circular economy enterprises, from community repair cafes to programs that refurbish electronics. While repairing goods has many benefits, including conserving resources, diverting waste, creating new jobs, and supporting emerging cultural desires to consume less, the repair sector is not well understood or developed.
Vancity and One Earth want to understand what is needed to strengthen existing repair entities as well as spark new ventures that address gaps and strengthen access to repair services. Vancity is Canada's largest cooperative Credit Union serving the needs of more than 525,000 member-owners and their communities across southwest British Columbia. Vancity sees an opportunity to link the repair sector's social purpose with Vancity's investing and granting strategy. One Earth is a Vancouver-based nonprofit 'think and do' tank whose mission is to transform production and consumption patterns so they are ecologically sustainable and just. One Earth has a strategic partnership with Vancity to support Vancity's new Lighter Living focus and is serving as a supporting client for this project.
Contact Us
Tessa Jordan
Program Head, Sustainable Business Leadership
604-454-2294 | Tessa_Jordan@bcit.ca
Contact a Program Advisor with the BCIT program name in the subject line if you have a question about:
Program selection and program planning
Applying for transfer credit and advanced placement
Job placement and graduate outcomes
Student life
Questions or comments?
Subscribe
Sign up to receive updates, invitations to events, and information about BCIT and your program.
We promise not to spam you, we won't share your personal information, and you can unsubscribe at any time.
Programs and courses are subject to change without notice.