Contact Student Housing form
Other ways to contact us
Email:
housing@bcit.ca
Phone:
604-432-8677
Mail:
Housing Office (SW11)
4200 Willingdon Avenue
Burnaby, BC  Canada
V5G 4J3
Office hours
September – May
Monday to Friday:  8:30 a.m. to 5:30 p.m.
June – August
Monday to Friday:  9:00 a.m. to 5:00 p.m.
Office location
Southwest corner of the Burnaby campus in the SW11 building.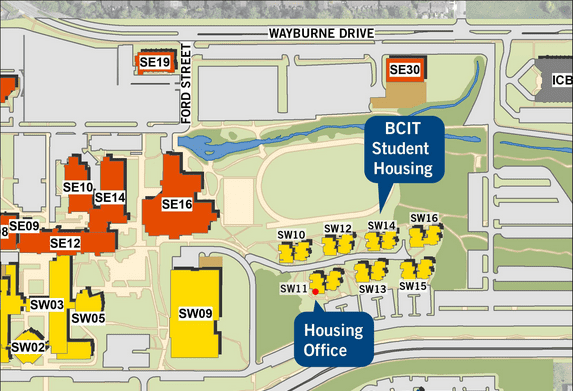 Housing staff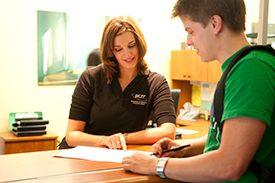 The Housing Office is responsible for all admissions for on-campus housing, facility management, and community development. Above all we here to help answer any questions that you may have.
Our staff include:
Carmen Cottini
Assistant Director, Housing
604-432-8606
Melissa Giles
Housing Coordinator (long-stay programs)
604-432-8960
Amanda Coccimiglio
Housing Coordinator
604-432-8658
Sweeney Main
Apprentice Housing Coordinator
604-432-8980
David Bargiacchi
Building Maintenance Coordinator
604-451-6872