Overview
The Technology Teacher Education (TTED) program enables you to teach technology education in BC's middle and high school system. Offered as a joint program with the University of British Columbia (UBC), it explores technical components at BCIT and the teaching component at UBC.
The program has three components:
Academic Component
Completion of 30 credits of university transfer liberal arts and science courses including six credits of English. See additional information for liberal studies. For individuals with certain Red Seal or Certificates of Qualification, students may be granted credits towards the 30 credits of liberal studies.
Technological Component
Completion of the two-year Diploma of Technology Teacher Education at BCIT.
Pedagogical Component
Completion of the one year teacher education program at UBC Vancouver
When all three of the above program components have been completed a Bachelor of Education Degree is awarded by UBC. B.Ed degree holders qualify for a BC Professional Teaching Certificate.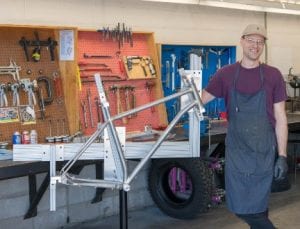 Also, check out Technology Teacher Education's bike mechanics module that gives back.
Entrance Requirements
If you are passionate about teaching and excited about blending technical skills and knowledge with academics, then this may be an excellent career path for you. Review the entrance requirements. If you have questions regarding the entrance requirements and equivalents, please contact Program Advising. For more information on the application process, visit Admission & Registration.


If you qualify, you may want to attend an information session or spend-a-day exploring the program. You'll meet students and instructors, and get a hands-on feel for what the program is about.
Costs & Supplies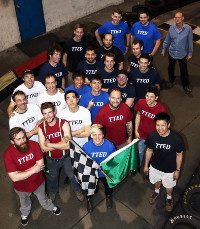 Graduates of the Technology Teacher Education program (TTED) are eligible to have 40% of their student loan forgiven.
Loan forgiveness
frequently asked questions
How does the loan forgiveness program work?
If you qualify for the program, the Province of British Columbia will forgive the outstanding B.C. portion of your Canada-B.C. integrated student loan debt at a rate of up to a maximum of 20% per year for up to five years.
This means that 40% of your student loan can be forgiven after 5 years. You would be responsible for repaying the remaining 60% of the loan, which is the Federal portion.
While you are in the loan forgiveness program, the provincial government will also pay any outstanding interest that accumulates during each year you are registered in the program.
Am I eligible?
If the BC government determines that you are not eligible for StudentAid BC funding because of your personal assets and resources, you would also be ineligible for the BC loan forgiveness program.
For more info on the StudentAid BC funding program, please visit the B.C. Loan Forgiveness Program page.
Do I have to work in a remote/underserved community to be eligible?
No. For Technology Education teachers, you can be working in any BC school district.
Why does the loan forgiveness program include Technology Education teachers?
The loan forgiveness program has been expanded to include technology education teachers in response to a shortage in this specialized area of teaching and the increasing demand for skilled trades people in the labour force. Including technology education teachers will encourage mature tradespeople to return to university to qualify as technology education teachers. It will also give young people another reason to choose careers as technology education teachers.
What are the Technology Education teaching areas?
Teachers must be working as Technology Education teachers either delivering Ministry curriculum in one the five core areas (woodworking, metal work, mechanics, drafting, electronics) or delivering Industry Training Authority trades programs related to one of the technology education teaching areas to qualify under the loan forgiveness program.
The related ACE IT trade areas include automotive service technician, cabinet maker, carpenter, construction electrician, electronics technician (consumer products), heavy duty equipment technician, industrial electrician, industrial mechanic (millwright), machinist, metal fabricator, motor vehicle body repairer, outdoor power equipment technician, plumber, sheet metal worker, truck and transport mechanic and welder.
When should I apply to the program?
The program only kicks in once you have graduated, are eligible to teach, and have been hired to teach Tech Ed in BC. No need to worry about it while you are a student in the program.
Courses
Term structure
Each year of the TTED program is divided into two terms. The first term runs from September to December (15 weeks) and the second term runs from January to May (20 weeks) with a one week break in March. In level 1 of the program, the introductory courses run the first 5 weeks and are followed by 10 weeks of foundation courses.
A typical week
The TTED program is in session from September to the end of May. Classes run Monday to Friday and generally start at 8:30am.  Depending on the day of the week and the particular term, the school day ends between 12:30 and 4:30pm.  You will spend 30 hours each week in labs and lectures. Approximately 75% of your time is spent in labs and 25% in lectures, giving you the ability to understand theory and principles while learning vital practical skills.  Remote or distance education is not an option because of the hands-on nature of our program.  There is simply no alternative to in-person, experiential hands-on learning.
Small class sizes help you learn
The TTED program accepts 22 students each year. Small classes encourage an atmosphere of camaraderie, healthy competition, teamwork and allow instructors to provide plenty of individual attention to students.
Program Details
The first year of Technology Teacher Education covers foundational theory and practice, such as:
material science, structures, shop safety and mathematics
hand and power tools, computer control and software design tools
electronics, woodworking, metal and plastics fabrication, design, drawing and power technology
Your second year drills deeper into theoretical and practical coursework which further examines a wide variety of technical areas:
furniture design, automotive diagnostics, power and energy technologies
computer aided design and manufacturing and digital electronics
You will learn how to incorporate design, problem-solving skills, knowledge about tools, materials and processes.
Graduating & Jobs
Job opportunities
Certified Technology Education teachers are in high demand throughout BC. As well, opportunities exist in many BC High Schools for Technology Education Teachers to teach in Career Preparation programs and High School Apprenticeship program options.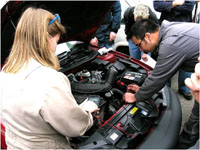 Technology Teacher Education may also lead to careers in post-secondary training, industry training or other occupations that require technical generalists.
Faculty, Advisors & Staff
Faculty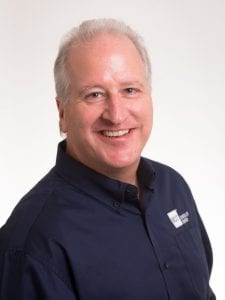 Roger Bortignon, MEd
Department Head
Tel: 604-412-7412
Email: roger_bortignon@bcit.ca

James Bartz, MEd
BCGEU Faculty
Tel :604-432-8924
Email: james_bartz@bcit.ca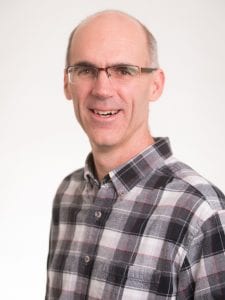 Jason Brett, MEd
BCGEU Faculty
Tel: 604-451-6722
Email: jason_brett@bcit.ca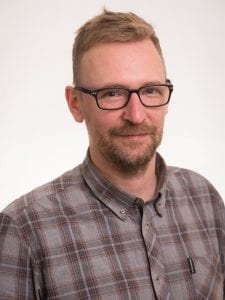 Rory Brown, MA
BCGEU Faculty
Tel: 604-451-6828
Email: rbrown71@bcit.ca
Technical staff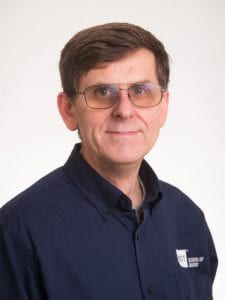 Christopher Townsend, DipIT
Technician
Tel: 604-451-6724
Email: ctownsend@bcit.ca
Staff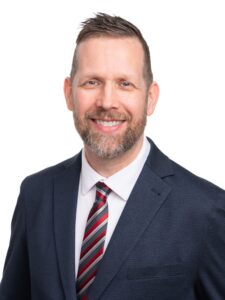 Stephen McMillan, MEng, P.Eng., RSE
Associate Dean
Tel: 604-432-8280
Email: Stephen_McMillan@bcit.ca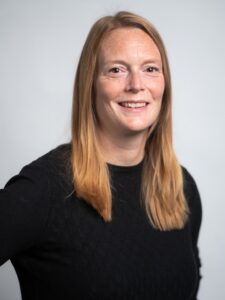 Courtney Neish
Administrative Assistant
Tel: 604-432-8274
Email: courtney_neish@bcit.ca

Melissa Hart
Program Assistant
Tel: 604-451-6868
Email: melissa_hart@bcit.ca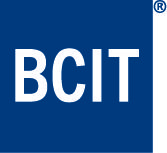 Torben Markussen-Brown, BA
Shop Assistant
Email: tmarkussenbrown@bcit.ca
Advisory committee
An advisory board of experts in this field helps us keep our program and courses up to date with the latest trends.
Angie Gregson
Thomas Haney Secondary School
Jillianne Code
University of British Columbia
Peter Halim
Rutland Senior Secondary School
Peter Orlandi
Pitt River Middle School
Maureen Phung
Skilled Trades BC
Nigel Reedman
Vancouver School Board
Bette Shippam
University of British Columbia
John Yamamoto
University of British Columbia
Frequently Asked Questions
Liberal Studies
Which Red Seal Trades or Certificate of Qualifications can be applied towards the liberal studies?
9 Credits:
12 Credits:
Ironworker
RV Service Tech
Welder
Trades listed in "18 credits" where all 4 levels of schooling have been completed, but all of the required work hours have not.
18 Credits:
Aircraft Maintenance Tech
Aircraft Structural Tech
Automotive Service Tech
Boilermaker
Carpenter
Cabinetmaker/Joiner
Electrician
Electric Motor System Tech
Heavy Duty Equipment Tech
Inboard/Outboard Mechanic
Instrumentation Control Tech
Machinist
Marine Service Tech
Metal Fabricator
Millwright
Motorcycle Mechanic
Plumber
Refrigeration & AC Mechanic
Sheet Metal Worker
Steamfitter/Pipefitter
Truck & Transport Mechanic
Winder Electrician
These credits are granted by UBC when the TTED graduates transfer from BCIT to UBC.
Why do I need to complete 30 credits of Liberal Studies?
The 30 credits of liberal studies is one of the three components needed to earn a Bachelor's degree in Education from UBC, so that you are eligible to teach Technology Education in BC (the other two components being the two year diploma program at BCIT and the one year of teacher training at UBC).
Are the liberal studies a requirement to enter the TTED program at BCIT?
No. However, we prefer that our students have completed all or most of the liberal studies. Keep in mind that there is no advantage to completing the liberal studies after the BCIT portion of the program.
Which courses can I take?
The liberal studies are intended to be exactly that – liberal in nature, rather than a prescriptive set of courses. Students in some programs, such as Business or Human Kinetics, have their first year courses selected for them and those courses are specific to those programs and not liberal in nature. The types of courses you take during your liberal studies might include courses such as English or some other language course, psychology, anthropology, art, history, math – just to name a few.
Are there specific English requirements?
Yes. Of the 30 credits, six must be in English. Three credits should be in Literature and three in Composition. You will select the remaining 24 credits.
Where do I take these courses?
The liberal studies can be completed at any accredited college or university. This means that they can usually be completed close to home.
How long does it take to complete the 30 credits?
Typically, 30 credits can be completed in one year if you are attending school full time. Taken part time, it will take two or more years depending on how many classes you are enrolled in at any given time.
What about courses I have taken in the past?
Post-secondary courses you have completed in the past may count towards the liberal studies provided they are liberal in nature and were completed at a recognized college or university. Courses which you may have completed as part of a trade program, engineering program, business program etc. won't be transferable towards the liberal studies.
I completed business or kinesiology courses in the past. Can these credits be applied towards the liberal studies?
No. UBC will not accept business or kinesiology course credits.
How do I verify courses will transfer to UBC Vancouver?
If you would like to verify whether or not courses you have taken or would like to take will be accepted by UBC Vancouver, please visit the BC Transfer Guide website.  Enter the "sending institution" info and then set the "receiving institution" to UBC Vancouver.
Does BCIT's TTED Faculty evaluate these credits?
No. These credits are UBC's requirements and they will be evaluating the liberal studies courses you have completed.
Where can I get more info?
Prior Learning Assessment Recognition (PLAR)
What is the PLAR process?
The PLAR process was developed a number of years ago by the TTED faculty as a means to recognize a student's experience that is relevant to the TTED program.
How is that recognition applied to the program?
If your experience aligns itself with one or more of our courses, we can grant credit towards that course.
Which courses can I PLAR?
We allow students to apply for PLAR credit in all term one TTED courses as well as TTED 4075, 5000, 5020, 5030, 5050 & 5060.
How do I PLAR a course?
You must provide evidence of your applicable skill and knowledge. Good ways to do this would be via a portfolio which illustrates your accomplishments with pictures, copies of credentials, transcripts, examples of your work, detailed testimonials from credible sources, etc. Keep in mind that the more information you can provide, the better we are able to assess your capability.
I have a Red Seal certificate in a trade. Can I apply that to the TTED program?
Red Seal certificate holders typically challenge courses in their areas of expertise. For example, a Red Seal Automotive Technician would PLAR courses such as Precision Measurement and Teaching Automotive Systems (possibly others depending on their experience).
Is a Red Seal certificate the only way I can be granted PLAR credit for a course?
No. With the PLAR process, it doesn't matter how you came to gain your knowledge and skills. For some, it might be a Red Seal trade certification, a certificate, diploma or degree or relevant work experience, while others might have gained their knowledge and skills as a serious hobbyist with no formal training.
I completed a multi-year apprenticeship in a trade. Will PLAR allow me to bypass part of the program?
No. When PLAR credit is granted, it is for a specific course, not a whole term. This means you won't have to take that course, but there are other courses running simultaneously that you will be enrolled in.
If I am granted PLAR credit, can the TTED program now be completed in less than two years?
No. When PLAR credit is granted, it is for a specific course, not a whole term. This means you won't have to take that course, but there are other courses running simultaneously that you will be enrolled in.
Becoming a Technology Education Teacher in BC
How long does it take to become a qualified Tech Ed Teacher?
30 credits of post-secondary liberal studies: 1 year (if done full time).
BCIT Diploma program: 2 years (Sep-May)
UBC Teacher Education Program: 1 year (Sept-July)
I have a Red Seal Certification or another credential in a trade. Is the process to become qualified as a Tech Ed Teacher shorter for me?
Unfortunately, it is not. While you might have expertise in a particular area, there are many other Tech Ed subjects you need to prepare for to competently teach the broad array of Tech Ed courses offered in BC high school Tech Ed programs.
I am a qualified teacher in BC, with a B.Ed. degree, teaching something other than Tech Ed. What is required for me to become a Tech Ed Teacher?
You would only need to complete our two-year diploma program here at BCIT. No additional practicum would be required.
I am a qualified teacher in BC teaching something other than Tech Ed. However, my school district wants me to teach one (or more) specific Tech Ed course(s). Can I train in that particular area only?
No. We only offer the two year full-time diploma program. This is because BCIT prepares graduates so they can teach any of the Tech Ed subjects, not just one or two.
I am a qualified teacher in BC teaching something other than Tech Ed. Do you offer a Tech Ed Safety course that I can take?
No. Safety training is embedded into each of our courses to create a meaningful, holistic, context-based approach to teaching Tech Ed safely.
Can I take the program online via distance education and study from home?
Unfortunately, no. Our students spend approximately 75% of their class time in one of our four fully equipped shops learning how to safely and confidently use the vast array of hand tools, power tools, specialty tools, and equipment. This is only possible by attending classes in person on campus.
Do I have to take the pedagogical (teacher education) portion at UBC's Vancouver campus, or can I take it elsewhere?
Right now, this is the only option. We have had a working partnership with UBC Vancouver for 35 years and the transition from BCIT to UBC is a fairly seamless process. In the past, graduates of our program were able to choose between UBC Vancouver and OUC; however, that option no longer exists.
Testimonial
Jemma Vaale, Technology Education Teacher, Correlieu Secondary School
"My name is Jemma Vaale and I graduated from the TTED program. I am currently teaching at my hometown high school Correlieu Secondary in Quesnel BC. The TTED program was one of the most influential experiences of my life and definitely had the greatest impact on my future career options. My dad went through the program in 1992 and he had inspired my decision to check out the program, along with my sister and brother. I did not realise how remarkable the experience would be. I woke up excited to go to school every morning, and it wasn't just me. I formed lifelong connections and relationships that I value and am so honored to have. Being exposed to all the teachable subject areas, along with great teachers, really created the ideal atmosphere for absorbing information and developing new skills (or honing old ones). It was such an honor to be taught by the professionals in the TTED faculty, all of whom are experts in their field, but also exceptional educators. I am very excited that my husband will be the 7th person in our family to choose this extremely fun and rewarding career. I wish I could go through the program again!"
Michael Friesen, Technology Education Teacher, Surrey School District #36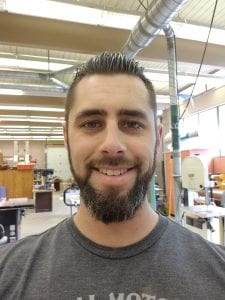 "A cook, custom cabinet installer, contractor and a boat builder. Just a few jobs I had before choosing to pursue a career as a Technology Teacher.
My story starts like many that go into the TTED program at BCIT. We are influenced by past instructors in secondary school technology classes, and at some point, we realize it would be an amazing career to be a technology teacher ourselves. Who doesn't want spring break and summer vacations for life, right? However, after completing the 2-year TTED program at BCIT and finishing up with a Bachelor of Education at UBC and now teaching in Surrey, the career of teaching is so much more then the time off. Everyday I open my classroom/shop is completely different. There are challenges along the way but seeing students grasping concepts, starting their work before the bell even rings or comments from students who say I am the reason they come to school, makes it all worth it!
Now back to the program. Coming into the program with some technical skills, I wasn't sure how many new things I would learn. Quite quickly, I was amazed at how much this program had to offer. Electronics and Arduinos, Woodworking, Metalworking, Automotive, CAD/Coding and the theory that accompanies each subject in the program, enabled me to be able to confidently teach each subject under the heading of Technology Education. With amazing support and knowledge from instructors who have decades of teaching experience, welcoming and fostering a "homey" atmosphere and a cohort that became as close as family, BCIT was an amazing place to spend 2 years studying. Sometimes I wish I could go back…. Maybe one day as an instructor.
Patience, commitment, drive and creativity equal success!"
Subscribe
Sign up to receive updates, invitations to events, and information about BCIT and your program.
We promise not to spam you, we won't share your personal information, and you can unsubscribe at any time.
Programs and courses are subject to change without notice.