Overview
Delivery mode: BLENDED
This program will be delivered during COVID-19 as a combination of online and on-campus learning.
Faculty will notify students of when their attendance on campus will be required.
We are putting measures in place for your safety and well-being, ensuring that all safety protocols are addressed. Please see BCIT COVID-19 Return to Operations for details on the mandatory procedures that have been implemented.
Your education is our priority and we will continue to deliver the applied instruction, collaborative experience, and industry connections that you expect from BCIT.
Want to take a big step!
The Power and Process Engineering program provides you with the theory and skills that when combined with a work related practicum allow you to take the interprovincial exams to become a certified Third Class Power Engineer and challenge the exams for Part A of Second Class Power Engineering certification.
Power engineers operate, maintain, and manage industrial plants that use pressurized equipment such as boilers and refrigeration units. In every Canadian province and territory, only certified power engineers are permitted to operate such equipment.
Jason gives us a closer look at the Power and Process Engineering program at BCIT.
Why BCIT?
BCIT is the largest provider of Power Engineering education and training in the province of BC. The program uses the latest technologies in education to combine theory and practical lessons in a work like environment. The strengths of the BCIT Power Engineering programs are based on:
Great Faculty – Our faculty are dedicated to teaching. Many have extensive engineering, science, and industrial experience.
Excellent Labs – Hands-on experience with state-of-the-art industrial equipment and systems help you to understand the concepts that you learn in lectures and gives you job-ready, practical skills.
Fantastic Career Choices – We are proud of our graduates and the many interesting jobs that they do. A career in power engineering can bring you well-paid, secure, long-term employment with a wide variety of employers in petroleum refining, electrical generation, breweries, pulp and paper, institutions such as schools, hospitals, hotels and recreational facilities, chemical manufacturing, food processing. Power Engineers have the opportunity to increase their credentials throughout their career, progressing all the way to First Class Power Engineers.
Check out Global TV visits Power Engineering at the BCIT Open House:
Entrance Requirements
If you're interested in working with mechanical equipment and have reasonable stamina and strength, power engineering could be an excellent career path for you. Review the program, check the requirements then submit your application.
If you have questions regarding the entrance requirements or the application process, visit Admission & Registration or if you want to discuss the program in more detail, contact the Department Head, Mike_Safoniuk@bcit.ca.
Costs & Supplies
Find out how much you will need to complete your diploma in Power and Process Engineering!
The information below will help you determine the cost of taking the program and assist you in developing a budget for your two years of study. If you have concerns about being able to afford the program, please visit Financial Aid to learn how you may benefit from financial assistance.
Courses
The Power and Process Engineering program contains a blend of online lectures, classroom lectures and practical laboratory sessions using the latest technology. Troubleshooting exercises guide you through real-world examples and teach you how to solve problems. Guided plant tours show you actual applications of the theoretical knowledge you gain in the classroom. You will work on practicum projects that apply theory in a real power plant setting with real boilers.
In addition to hands-on experience, your studies will include classroom lectures, demonstrations, audiovisual presentations, and individual and group exercises. The program matrix will show how courses are structured over terms and you will be able to access course descriptions and course outlines.
Program Details
Power engineers maintain, operate, and manage pressurized equipment and systems. Because of the potential danger of explosions, power engineers must be highly trained and certified. Certification is based on plant experience and supervised exams administered by the BC Safety Authority.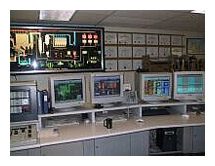 You will gain solid practical, theoretical, and technical knowledge in:
power plant operations and management
maintenance to pressurized systems and boilers
thermal engineering
fluid mechanics
technical communications
basic instrumentation
industrial electronics
The Power and Process Engineering program combined with workplace practicum will allow you to take the interprovincial exams to become a certified Third Class Power Engineer and challenge the exams for Part A of Second Class Power Engineering certification.
Graduating & Jobs
A great future awaits you when you complete your education and training in the Power and Process Engineering program. The full-time diploma provides the background to take the exams for interprovincial certification as a Third Class Engineer and Part A of Second Class.  Qualified power engineers are well paid and in high demand.
An edge in the job market
You will have a real edge in the job market working for a broad range of excellent employers. A BCIT diploma shows potential employers that you are accomplished, focused, and serious about your chosen career path. BCIT programs and courses provide both fundamental theoretical knowledge and hands-on practical skills to help you "hit the ground running" in a new job. Graduates say that BCIT was extremely helpful in preparing them for employment.
Some of the many employers of BCIT's Power Engineering Graduates include:
Faculty, Advisors & Staff
A team of committed educators, staff and industry advisors work hard to help make students successful in their Power Engineering programs. You will be learning from highly educated power engineers, as well as other scientists and professionals who have industry experience.
Your instructors have distinguished themselves by their achievements and experience, some examples are:
PhD in Chemical Engineering
Professional Engineer designation
Faculty
Instructors
Mike Safoniuk, PhD
Department Head
Tel: 604-431-4929
Email: Mike_Safoniuk@bcit.ca
Frank Cichon, Power Eng 2nd Class
Chief Engineering for Educational Equipment
Tel: 604-431-4931
Email: Frank_Cichon@bcit.ca
Harmesh Chander, BEng (Mech), Power Eng 2nd Class
Faculty
Tel: 604-432-8558
Email: hchander@bcit.ca
Alok Dhungana, MASc, MBA Candidate, PEng
Faculty
Tel: 604-431-4930
Email: adhungana@bcit.ca
Ritchie A. Diopita, BEng, Power Eng 3rd Class
Faculty
Tel: 604-453-4093
Email: Ritchie_Diopita@bcit.ca
Harb Doad, Power Eng 1st Class
Faculty
Tel: 604-432-8776
Email: Harb_Doad@bcit.ca
Suzanne Doyon, Power Eng 2nd Class
Faculty
Tel: 604-456-1146
Email: Suzanne_Doyon@bcit.ca
Wai-Chung Lam, BSc, Power Eng 1st Class
Faculty
Tel: 604-432-8880
Email: Wai-Chung_Lam@bcit.ca
Alex Podut, MASc
Faculty
Tel: 604-453-4091
Email: Alex_Podut@bcit.ca
Joseph Stadel, Power Eng 2nd Class
Faculty
Tel: 604-451-7114
Email: Joe_Stadel@bcit.ca
Sergiy Yatlo, MSc, Power Eng 1st Class, Marine Eng 2nd Class
Faculty
Tel: 604-432-8631
Email: Sergiy_Yatlo@bcit.ca
Staff
Brian Buckley, BSc
Associate Dean
Tel: 604-451-6964
Email: Brian_Buckley@bcit.ca
Maryann Newmeyer
Program Assistant
Tel: 604-432-8390
Email: Maryann_Newmeyer@bcit.ca
Kelsey Sem
Administrative Assistant
Tel: 604-432-8259
Email: Kelsey_Sem@bcit.ca
Advisory committee
Chris Coleman
Chief Engineer, Westcoast Reduction Ltd.Paul MacPhee
Cheif Engineer, Colliers Maintenance Services
Stephen McKinney
Operations Manager/Chief Engineer, Covanta Energy
Clayton Mullen
Operations Manager/Chief Engineer, BC Hydro
Robert Nyden
Steam Chief, Endbridge Inc.
Dave Paulin
Area Director, Institute of Power Engineers
Eric Steinson
President, Institute of Power Engineers
James Torocov
Thermal Energy Manager, Engineering and Utilities, UBC
Andrew Wright
Chief Engineer, Teck Metals Ltd.
Nicole Victor
Alternative Fuels Advisor, Fortis BC
Contact Us
Questions or comments?
Subscribe
Sign up to receive updates, invitations to events, and information about BCIT and your program.
We promise not to spam you, we won't share your personal information, and you can unsubscribe at any time.
Programs and courses are subject to change without notice.