Overview
Nephrology nurses work closely with patients who require ongoing care or life-sustaining treatment. Using dialysis, renal transplantation, and other treatment methods, nephrology nurses manage illnesses such as chronic kidney disease and end-stage renal disease. Their work directly impacts quality-of-life and end-of-life care for renal patients.
About the program
The only academic renal nursing program in Western Canada, BCIT's Nephrology Nursing Advanced Specialty program equips you to work in any renal healthcare setting in Canada. As renal disease becomes more prevalent, the demand for our grads rises. They are ready to start working from day one.
Part-time, advanced certificate program that takes an average of two years to complete
Distance, online learning offers flexibility to keep working as you study
Three clinical experiences in a health authority
Our curriculum is guided by the Canadian Nurses Association (CNA) nephrology nursing competencies and the standards of practice for the Canadian Association of Nephrology Nurses and Technologists. Visit Program Details to find out more about studying nephrology nursing at BCIT.
Who it's for
This program is for individuals who:
Are current practicing Registered Nurses (RNs) wanting an advanced nephrology nursing certification, or to complete their specialty Bachelor of Science in Nursing (BSN) in nephrology
Are nephrology nurses seeking professional development, advancement, and continuing education opportunities
Are undergraduate nursing students currently completing an accredited BSN program
Are Licensed Practical Nurses (LPNs) and Registered Nurses (RNs) wanting to successfully complete the Nephrology Nursing Specialty compressed time frame program (CTF)
Have six or more months of relevant work experience in an acute or critical care setting
Does this sound like you? See Program Entry to discover more about entry requirements and how to apply.
Your work experience matters
At BCIT, we value your work experience. If you've been working as a nephrology nurse, take advantage of our Prior Learning Assessment & Recognition (PLAR) process and fast track your advanced certification education.
What grads can do
Our grads are in demand, and all of them find work soon after graduation. See Graduating and Jobs for more information.
Entrance Requirements
Note: In alignment with public health orders, this program requires that students be vaccinated for a number of communicable diseases – including COVID-19.
The Nephrology Nursing program can lead to two levels of qualification:
Experienced Registered Nurses can earn an advance certificate in Nephrology Nursing after completing 25 credits.
Diploma RN graduates can earn Bachelor of Science in Specialty Nursing (BSN SN) after completing an additional 35 credits (for a total of 60 credits).
To be successful in the Nephrology Nursing program, you need:
Excellent critical thinking skills.
The ability to make sound clinical judgments.
Excellent organization and communication skills.
Strong interpersonal skills.
The ability to work collaboratively with clients, family members and a health-care team.
Flexibility in managing rapidly changing client situations.
Motivation and energy to learn and expand your practice.
Nurses interested in the Nephrology Nursing program should have a minimum of twelve months of recent experience on an acute care unit. For interested nurses from international practice, residential or other areas of care, a refresher course in acute care may be required. BCIT recommends the following programs:
Please contact one of the institutions above, as
well as the Nephrology Nursing program at BCIT, to determine an appropriate preparatory course of study.
Learn more on our Program Details and Courses pages.
Costs & Supplies
Face respirator fit testing – approx $25 per year; annual re-fitting required.
Total cost of materials for this program will be approximately $525.
Program Details
BCIT's Nephrology Nursing Specialty program prepares registered and practical nurses to practice in hemodialysis, peritoneal dialysis, renal transplant, home hemodialysis, chronic kidney disease management, advance renal anatomy and pathophysiology, renal nursing assessment, and self-care management. The courses and workshops in our program have been designed and created in collaboration, partnership and consultation with British Columbia Provincial Renal Agency, Health Authorities throughout the province of British Columbia, Canadian Nurses Association, Canadian Association of Nephrology Nurses and Technologist, and other important internal and external stakeholders, as well as alumni, currently practising nephrology nurses, renal care administrators, nephrology nursing educators, and BCIT nephrology nursing faculty. Thus, our curriculum and course matrix is evidence informed and reflects the perspectives of learners, practitioners and educators.
Graduating & Jobs
Our grads get work
Nephrology nurses provide unique continuity of care. They make a meaningful impact as they ensure the comfort of their patients in various stages of illness. They often work fixed schedules with minimal overnight shifts, depending on the renal care setting. There are many opportunities for work. For example:
Hospitals, private, and ambulatory outpatient clinics
Community and home health
Renal transplant coordination and care
Private sector roles in clinical consulting, education, and marketing and sales
Watch the BC Renal video
Learn more about the work they do by visiting the BC Renal website.
Career opportunities
Most positions start casually or part-time but can quickly move to full-time roles. Salaries start at approximately $32 per hour based on experience, and with job titles such as:
Registered nephrology nurse
Renal services nurse
Registered nurse, renal dialysis
Nephrology nurse clinician
Renal care coordinators
Transplant coordinators
Transitional care coordinators
With work experience, nephrology nurses can advance into clinical coordinator, supervisor, and leadership roles.
Canadian Nurses Association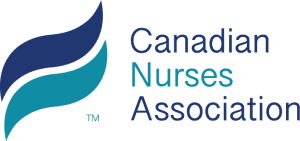 Graduates of the BCIT program are eligible to write the Specialty Nursing exam for Nephrology Nursing through the CNA Certification Program. CNA views certification as a method of validating nurses' competence in an area of specialization within the field of nursing.  BCIT Specialty Nursing graduates can receive a credit of up to 1,000 hours towards their initial certification examination.
Keep learning
Our program is recognized by the Canadian Nurses Association (CNA). Grads can receive a credit of 1,000 hours towards their initial certification examination.
Looking to get your BSN? Use your advanced certificate toward completing our Bachelor of Science, Specialty Nursing degree.
Beginning in 2018, BCIT Specialty Nursing Advanced Certificate Graduates can apply to receive transfer credits towards the online, two-year UVIC Master of Nursing program. Applicants can chose from the Advanced Practice Leadership of Nurse Educator options.
Health Match BC
Health Match BC is a new service that helps recent specialty nursing graduates find work within BC. Funded by the provincial government Health Match BC prioritizes the hiring of BC nursing graduates. For more information, download the Health Match BC [PDF].
Faculty, Advisors & Staff
Tony Chacon
Program Head
Tony_Chacon@bcit.ca
604-451-7104
Toll-free: 800-663-6542 x 7104
Gurpreet Bains MSN, BSN, BEd., BSc.
Faculty
Gurpreet_K_Bains@bcit.ca
604-451-7096
Toll-free: 800-663-6542 x 7096
Stephanie Strong
Program Assistant
SStrong4@bcit.ca
604-432-8875
Toll-free: 800-663-6542 x 8875
Contact Us
Stephanie Strong
Program Assistant
sstrong4@bcit.ca
604-432-8875
Toll-free: 800-663-6542 x 8875
Questions or comments?
Subscribe
Sign up to receive updates, invitations to events, and information about BCIT and your program.
We promise not to spam you, we won't share your personal information, and you can unsubscribe at any time.
Programs and courses are subject to change without notice.