Overview
The BCIT Critical Care Nursing Specialty is an exciting and dynamic program that prepares registered nurses (RNs) with the knowledge, skills and abilities required to work in all levels of intensive care units (from community/rural to tertiary and quaternary), coronary care and cardiac surgery intensive care units, and post anesthetic care units.
About the program
This program has a reputation for delivering educational excellence that supports effective clinical judgment. The Critical Care nursing faculty is known for their commitment to student learning progress. Our faculty gives you individual support and a high quality of learning to help you succeed.
We prepare you to care for patients who are seriously ill and facing life-threatening problems due to trauma, illness or major surgery. Whether patients are injured or in failing health, part of this care is supporting patients' families who are going through difficult and stressful times. It can be a demanding and challenging career, yet very rewarding. Our graduates have the passion and commitment to provide excellence in critical care nursing practice.
Part-time, advanced certificate program that takes an average of 2.5 years to complete
Distance and online learning gives you flexibility to learn at your own pace
Two, full-time clinical experiences in an ICU/CCU unit
Who it's for
This program is for individuals who:
Are existing registered nurses (RNs) who want critical care nursing certification, or to complete their specialty Bachelor of Science in Nursing (BSN) in critical care
Are undergraduate nursing students currently completing an accredited BSN program seeking an elective (typically NSCC 7120 or NSCC 7150) to complete their BSN program
Have six months or more (preferably one year) relevant work experience in an acute care setting
Are able to make effective decisions while managing rapidly changing patient situations
Are able to communicate well with their team, patients, and patients' families
Does this sound like you? See Entrance Requirements to discover more about requirements and how to apply.
Your work experience matters
At BCIT, we value your work experience. If you've been working as a critical care nurse, take advantage of our Prior Learning Assessment & Recognition (PLAR) process and fast track your advanced certification education.
Interested in enhancing your skills in critical care and emergency nursing? See BCIT's Combined Critical Care and Emergency and Combined Emergency and Critical Care program options.
What grads can do
We prepare you to work in intensive care, cardiac care, and cardiac surgical units; all levels of intensive care units, from community/rural to tertiary and quaternary; coronary care and cardiac surgery intensive care units; and post anesthetic care units. See Graduating and Jobs to learn more about career opportunities.
Entrance Requirements
Note: In alignment with public health orders, this program requires that students be vaccinated for a number of communicable diseases – including COVID-19.
Program Details
BCIT's Critical Care Nursing Specialty program prepares RNs to practice in intensive care units, cardiac care units and cardiac surgical units in all levels of intensive care units (from community/rural to tertiary and quaternary), coronary care and cardiac surgery intensive care units, and post anesthetic care units. The courses and program have been designed and created through collaboration among practising critical care nurses, nursing unit managers, hospital educators, learners in the program and BCIT critical care nursing faculty; and therefore reflect the perspectives of learners, practitioners and educators.
The Critical Care program can lead to two levels of qualification:
Experienced Registered Nurses can earn a certificate in Critical Care Nursing after completing 27 credits.
Diploma RN graduates can earn Bachelor of Science in Specialty Nursing (BSN SN) after completing an additional 33 credits (for a total of 60 credits).
Nurses interested in both critical care and emergency nursing can focus on the Combined Critical Care/Emergency Nursing Option.
To be successful in the Critical Care Nursing program, you need:
Excellent critical thinking skills.
The ability to make sound clinical judgments.
Excellent organization and communication skills.
Strong interpersonal skills.
The ability to work collaboratively with patients, family members and a health-care team.
Flexibility in managing rapidly changing patient situations.
Motivation and energy to learn and expand your practice.
Nurses interested in the Critical Care program should have a minimum of six months (preferably one year) of recent experience on an acute care unit. For interested nurses from international practice, residential or other areas of care, a refresher course in acute care may be required. BCIT recommends the following programs:
Please contact one of the institutions above, as well as the Critical Care program at BCIT, to determine an appropriate preparatory course of study.
For nurses with a shared interest in both Critical Care and Emergency Nursing, BCIT offers combined programs.
Combined Critical Care/Emergency Option – designed for nurses who work in a community hospital and spend the majority of their time is working in the intensive care unit with some responsibilities in the emergency department.
Combined Emergency/Critical Care Option – designed for nurses who work in a community or rural hospital and spend the majority of their time working in the emergency department with some responsibilities in the intensive care unit.
The Critical Care Nursing program is composed of four theory, one theory/clinical course and two clinical courses. Application of new knowledge is supported by use of practice-based narrative cases, interactive learning activities, high fidelity simulation and extensive clinical practice experiences. These experiences enable nurses to develop clinical decision-making processes necessary for the provision of effective nursing care for critically ill patients and families. The curriculum focuses on pathophysiology and comprehensive assessment of the patients' needs through analyzing oxygen supply and demand imbalances.
Clinical courses are typically offered as instructor led experiences in 3-5 week full time blocks. Applicants for clinical are required to provide proof of current nursing registration in a Canadian Province or Territory and current basic cardiac life support (BCLS) within the previous 2 years. In selected situations, clinical experience with a preceptor can be arranged.
Graduates of the combined Critical Care/Emerg or Emerg/Critical Care programs are prepared to begin practice in a community or rural intensive care unit as well as the emergency department. Additional critical care courses are typically required if students chose to purse employment in tertiary or quaternary intensive care units. intensive and cardiac care and may have chosen to and have completed an introduction to one of the following: multiple organ dysfunction syrdrome, cadiogenic shock, cardiac surgical nursing, surgery and post anaesthetic care, or explore to critical care nursing in rural or community settings.
Graduating & Jobs
Our grads are ready
Whether you choose to complete the full advanced certificate or take courses as you and your employer need them, our critical care specialty will equip you to thrive in this important area of patient care.
Career opportunities
Registered nurses with the critical care specialty work in hospitals and have salaries starting at approximately $32 per hour.
Canadian Nurses Association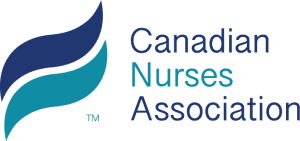 Graduates of the BCIT program are eligible to write the Specialty Nursing exam for Critical Care Nursing through the CNA Certification Program. CNA views certification as a method of validating nurses' competence in an area of specialization within the field of nursing.  BCIT Specialty Nursing graduates can receive a credit of up to 1,000 hours towards their initial certification examination.
Keep learning
Looking to get your BSN? Use your advanced certificate toward completing our Specialty Bachelors of Nursing program.
Beginning in 2018, BCIT Specialty Nursing Advanced Certificate Graduates can apply to receive transfer credits towards the online, two-year UVIC Master of Nursing program. Applicants can chose from the Advanced Practice Leadership of Nurse Educator options.
Join the Canadian Association of Critical Care Nurses (CACCN). This non-profit organization works to maintain and enhance the quality of care provided to critically ill patients and their families.
Health Match BC
Health Match BC is a new service that helps recent specialty nursing graduates find work within BC. Funded by the provincial government, Health Match BC prioritizes the hiring of BC nursing graduates. For more information, download the Health Match BC [PDF].
Faculty, Advisors & Staff
Luda Krapchan, RN, MN, CNCC(C)
Program Head
604-451-7193
lkrapchan@bcit.ca
Toll-free: 1-800-663-6542 ext 7193
Jenna Coroliuc
Program Assistant
604-451-7103
jenna_coroliuc@bcit.ca
Toll-free: 1-800-663-6542 ext 7103
Contact Us
Questions or comments?
Subscribe
Sign up to receive updates, invitations to events, and information about BCIT and your program.
We promise not to spam you, we won't share your personal information, and you can unsubscribe at any time.
Programs and courses are subject to change without notice.