Overview
Emergency courses and clinical experiences give you the skills to support the diverse array of illnesses and injuries you could see on a given shift. Our critical care courses educate you in strategies, such as advanced hemodynamic monitoring and mechanical ventilation, to optimize care and comfort for acutely ill patients.
About the program
The Emergency nursing specialty (emergency/critical care option) is a boutique program specifically designed for registered nurses (RNs). These RNs are working in community and rural hospitals and work primarily in emergency care, with some shifts in the intensive care unit.
Part-time, advanced certificate program that takes an average of 2.5 years to complete
Distance and online learning gives you flexibility to learn at your own pace while working
Clinical experiences in emergency and critical care settings
Who it's for
This program is for individuals who:
Are RNs or those are completing their specialty BSN in emergency
Are undergraduate nursing students currently completing an accredited BSN program
Have six or more months of relevant work experience in an acute care setting
Are able to make effective decisions while managing fast changing patient situations
Are able to communicate well with their team, patients, and patients' family
Does this sound like you? See Entrance Requirements to discover more about requirements and how to apply.
Are you looking for more critical care and intensive care unit (ICU) expertise with a foundation in emergency nursing? See BCIT's Combined Critical Care and Emergency specialty option.
Your work experience matters
At BCIT, we value your work experience. If you've been working as a critical care or emergency nurse, take advantage of our Prior Learning Assessment & Recognition (PLAR) process and fast track your advanced certification education.
What grads can do
We prepare you to work in intensive care, cardiac care, and cardiac surgical units. See Graduating and Jobs to learn more about career opportunities.
Entrance Requirements
Note: In alignment with public health orders, this program requires that students be vaccinated for a number of communicable diseases – including COVID-19.
Graduating & Jobs
Our grads are ready
At BCIT, we listen to what you need to do your job well. This combined program ensures you can provide the best patient care possible in the emergency department, while also supporting critically ill patients needing intensive care.
Career opportunities
Registered nurses with the combined emergency and critical care specialty work in emergency departments with some shifts in the ICU. Salaries start at approximately $32 per hour.
Canadian Nurses Association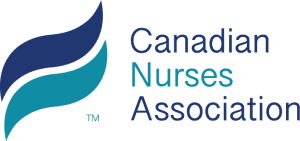 Graduates of the BCIT program are eligible to write the Specialty Nursing exam for Emergency Nursing through the CNA Certification Program. CNA views certification as a method of validating nurses' competence in an area of specialization within the field of nursing.  BCIT Specialty Nursing graduates can receive a credit of up to 1,000 hours towards their initial certification examination.
Keep learning
Looking to get your BSN? Use your advanced certificate toward completing our Specialty Bachelors of Nursing program.
Beginning in 2018, BCIT Specialty Nursing Advanced Certificate Graduates can apply to receive transfer credits towards the online, two-year UVIC Master of Nursing program. Applicants can chose from the Advanced Practice Leadership of Nurse Educator options.
Health Match BC
Health Match BC is a new service that helps recent specialty nursing graduates find work within BC. Funded by the provincial government, Health Match BC prioritizes the hiring of BC nursing graduates. For more information, download the Health Match BC [PDF].
Faculty, Advisors & Staff
Soraida Ramazzini, RN, BSN
Program Head
sramazzini@bcit.ca
604-451-6979
Toll-free: 800-663-6542 x 6979
Maya Heskia
Program Assistant
maya_heskia@bcit.ca
604-451-7094
Toll-free: 800-663-6542 x 7094
Contact Us
Questions or comments?
Subscribe
Sign up to receive updates, invitations to events, and information about BCIT and your program.
We promise not to spam you, we won't share your personal information, and you can unsubscribe at any time.
Programs and courses are subject to change without notice.