The Centre hosts workshops and webinars on our expertise in creating environmentally and socially sustainable cities. Find information on past events below.
Ecocity Peer Network Webinar Series
Learn about the Centre and our work helping cities find ways to lighten humanity's ecological footprint and live within the planet's ecological carrying capacity.
The webinar focused on the ecoCity Footprint Tool – and how its use helps a city assess its energy and materials dependence relative to climate stability thresholds and ecological carrying capacity.
We shared our learning about the top actions a city and its citizens can take to close the sustainability gap, through urban restructuring and lifestyle changes related to food, buildings, consumables and wastes, transportation, and water.
We profiled our work with 10 BC communities and about our future plans to continue contributing applied research, skills and tools to support the creation of Ecocities.
We also talked about how the work of the Centre is leveraging and contributing to BCIT's world renowned research in building science, technology and ecological restoration.
At the Centre we are focused on helping to create socially just cities that are in balance with nature. Key metrics that we use to help inform this transition are the ecological footprint and 'consumption-based' greenhouse gas emissions. This webinar explored how local governments and their partners can meaningfully engage stakeholders with these important consumption-based sustainability metrics.
Featured speakers
Brad Badelt, Assistant Director, Sustainability, City of Vancouver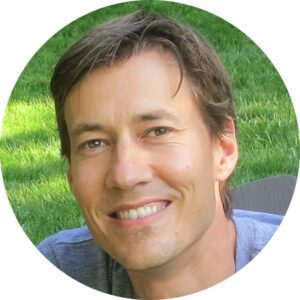 Brad shared how City of Vancouver used the ecological footprint to inform their Greenest City Action Plan, and its Lighter Footprint goal, and the connections between the lighter footprint and their current Climate Emergency Action Plan.
Rebecca Newlove, Sustainability Manager (top) and Glenys Verhulst, Sustainability Planner (bottom), District of Saanich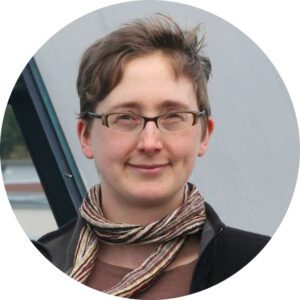 Rebecca and Glenys shared details on how Saanich incorporated consumption-based emissions results into their Climate Plan; and how they are sharing and encouraging stakeholders to act on consumption-based emissions and ecological footprint results through One Planet Saanich.
Dr. Vanessa Timmer (top), Executive Director and Co-founder and Dagmar Timmer (bottom), Managing Director-Strategic Initiatives and Co-founder,  OneEarth
Vanessa and Dagmar presented on how sustainable consumption framing can effectively engage stakeholders in supporting community-wide progress on sustainability. They also shared global examples of best practices.
Cora Hallsworth, Manager of Municipal Programs, Centre for Ecocities
This webinar was moderated by Cora Hallsworth. She also showed how the Centre is supporting cities in engaging with Consumption-based sustainability metrics.
Resources
Centre for Ecocities
City of Vancouver
District of Saanich
One Earth
Other Lifestyle and Behaviour Change Resources