Overview
Pediatric nursing is dedicated to the health and care of young people, ranging from babies to teenagers. Children, as patients, have unique healthcare needs that require specialized knowledge, expertise in their growth, illness, and injury and excellent communication skills.
About the program
The BCIT Pediatric Anesthesia nursing specialty program is the only one of its kind in Canada. We educate students from around the world, and our certificate is recognized at every Canadian hospital and university. Our program gives you the skills employers seek.
Part-time, advanced certificate program that takes an average of 2.5 years to complete
Online learning gives you flexibility to learn at your own pace
Two clinical experiences that can be completed in pediatric practice areas in your community or province
Our program prepares you for a career in pediatric nursing. Visit Program Details for more information about our program design.
Who it's for
This program is for individuals who:
Are current practicing, registered nurses (RNs) wanting an advanced pediatric anesthesia nursing certification, or to complete their specialty Bachelor of Science in Nursing (BSN) in pediatrics
Enjoy working directly with children and their families
Have strong interpersonal and creative thinking skills, especially when communicating with young people
This specialty nursing program does not require relevant work experience. Learn more about the Entrance Requirements.
Your work experience matters
At BCIT, we value your work experience. If you've been working as a pediatric nurse, take advantage of our Prior Learning Assessment & Recognition (PLAR) process and fast track your advanced certification education.
What grads can do
Our grads are in demand. See Graduating and Jobs to learn more about career opportunities in pediatric anesthesia nursing.
Entrance Requirements
Note: In alignment with public health orders, this program requires that students be vaccinated for a number of communicable diseases – including COVID-19.
Graduating & Jobs
Our grads are ready
The BCIT Pediatric nursing specialty allows you to work anywhere in the world. Use our program to start your career in pediatric nursing or apply your new skills in your existing workplace.
Career opportunities
Pediatric registered nurses combine technical nursing expertise with strong communication skills focused on youth. They primarily work in dedicated pediatric units in hospitals or community health centers but can also work in doctors' offices and schools.
Positions start at approximately $32 per hour with opportunities available internationally. A typical day can involve:
Physical assessments
Educating families on care and prevention
Designing home care plans for children with special needs
Caring for children with chronic illness or injury
Creating a safe environment for young patients
Working closely with physicians on an on-going basis
Canadian Nurses Association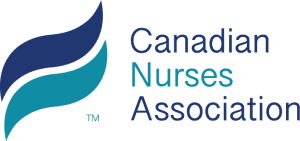 Graduates of the BCIT program are eligible to write the Specialty Nursing exam for Pediatric Nursing through the CNA Certification Program. CNA views certification as a method of validating nurses' competence in an area of specialization within the field of nursing.  BCIT Specialty Nursing graduates can receive a credit of up to 1,000 hours towards their initial certification examination.
Keep learning
Looking to get your BSN? Use your advanced certificate toward completing our Bachelors of Nursing, Specialty Nursing program.
Beginning in 2018, BCIT Specialty Nursing Advanced Certificate Graduates can apply to receive transfer credits towards the online, two-year UVIC Master of Nursing program. Applicants can chose from the Advanced Practice Leadership of Nurse Educator options.
Health Match BC
Health Match BC is a new service that helps recent specialty nursing graduates find work within BC. Funded by the provincial government, Health Match BC prioritizes the hiring of BC nursing graduates. For more information, download the Health Match BC [PDF].
Faculty, Advisors & Staff
Tara Hodgson, RN, BSN, Adv Cert Pediatric Specialty, MSN
Program Head
Tara_Hodgson@bcit.ca
604-412-7548
Toll-free: 800-663-6542 x 7548
Stephanie Wood
Program Assistant
Stephanie_Wood@bcit.ca
604-454-2230
Toll-free: 800-663-6542 x 2230
Contact Us
Tara Hodgson, RN, BSN, Adv Cert Pediatric Specialty, MSN
Program Head
Tara_Hodgson@bcit.ca
604-412-7548
Toll-free: 800-663-6542 x 7548
Stephanie Wood
Program Assistant
Stephanie_Wood@bcit.ca
604-454-2230
Toll-free: 800-663-6542 x 2230
Questions or comments?
Subscribe
Sign up to receive updates, invitations to events, and information about BCIT and your program.
We promise not to spam you, we won't share your personal information, and you can unsubscribe at any time.
Programs and courses are subject to change without notice.