Overview
We equip nurses to care for infants who are in the first month of their lives and need hospitalization in neonatal nurseries and neonatal intensive care units (NICUs). Our program trains you in the technical and emotional skills to effectively support infants and their families during this challenging time.
About the program
The only neonatal certification program in Canada, BCIT's Neonatal specialty nursing program is known in the industry for delivering quality training. Our comprehensive programming ensures you are fully ready for a career in neonatal nursing.
Part-time, advanced certificate program that takes an average of two years to complete
Distance and online learning gives flexibility to meet your work and life needs
Two full-time clinical experiences and two part-time clinical experiences taken concurrently with theory courses
Our program gives you training in every aspect of neonatal nursing. Visit Program Details for more information.
Who it's for
This program is for individuals who:
Are practicing registered nurses (RNs) wanting an advanced neonatal nursing certification, or to complete their specialty Bachelor of Science in Nursing (BSN) in neonatal nursing
Are undergraduate nursing students currently completing an accredited BSN program
Have six or more months of relevant work experience in an acute care setting
Can apply sensitivity and compassion in a high-stress work environment
Enjoy working directly with infants and their families
See Entrance Requirements to learn more about entry requirements and details on applying.
Your work experience matters
At BCIT, we value your work experience. If you've been working as a neonatal nurse, take advantage of our Prior Learning Assessment & Recognition (PLAR) process and fast track your advanced certification education.
What grads can do
Our grads are ready to start their careers as soon as they graduate. See Graduating and Jobs to learn about careers in neonatal nursing.
Entrance Requirements
Note: In alignment with public health orders, this program requires that students be vaccinated for a number of communicable diseases – including COVID-19.
Courses
The core, required courses in the program address content and skills that are basic to Neonatal Nursing regardless of the setting. The elective credits and courses enable you to pursue relevant areas of interest, based on your educational and career goals.
The first course in the program, NSNE 7100 (Neonatal Theory 1), focuses on infants and families as clients. It explores partnership with infants and families; and introduces developmentally supportive care and family care as frameworks for neonatal nursing practice. The course begins by looking at healthy newborns and ends with a group of modules that introduce the concept of vulnerability. It explores three sources of vulnerability: fetal growth and development/gestational age, transition to extrauterine life, and the environment.
The second course, NSNE 7200 (Neonatal Theory 2), further explores neonatal vulnerability by examining the pathophysiology underlying common neonatal health challenges. Specifically, it examines asphyxia, dehydration, jaundice, apnea, bradycardia, patent ductus arteriosus, opiate dependency, hypothermia, and respiratory distress. Throughout the course, issues are examined in development, family, feeding and assessment.
The third required course in the program, NSNE 7300 (Neonatal Clinical 1), focuses on the knowledge and skills required to begin practicing Neonatal Nursing. The course is organized around seven key areas of Neonatal Nursing practice. They are: assessment, nutritional support, thermal management, medication administration, infection control, respiratory support and developmentally supportive care. The emphasis in this course is synthesis of knowledge, skills and attitudes that enable nurses to provide competent care to vulnerable infants.
The fourth course in the program, NSNE 7900 (Clinical Preceptorship in Neonatal Nursing), provides 75 hours of clinical practice and is used to provide novice neonatal nurses with additional time to focus on the basics, or may be used to provide clinical practice in an area not address in the required clinical courses.
The fifth course in the program, NSNE 7911 (Neonatal Respiratory Care), is a combination theory and clinical course. It delivers twelve weeks of guided independent study, a one-day workshop, and 40 hours of clinical practice. A case-study format is used to address high-risk respiratory health challenges of infants. Concepts or respiratory distress syndrome and bronchopulmonary dysplasia will be examined throughout the course. Non-invasive and invasive ventilation modalities will be explored using a developmentally supportive and family-centered care approach.
The sixth course in the program, NSPN 7150 The Breastfeeding Experience, explores foundational concepts for healthcare providers who support mothers, newborns and their families through the breastfeeding continuum. This is a theory-only course that will enable students to acquire the knowledge required by health care providers to support mother/infant dyads in a successful breastfeeding experience. This 3 credit course may be used for those seeking International Board Certified Lactation Consultants (IBCLC) certification or recertification: 1) For certification through pathways 1 and 3 ONLY; this course is equivalent to 45 education hours that may be used as part of the total 90 education hours required. 2) For recertification; this course has been recognized by IBCLC for 45 L-CERPs. Please note that those challenging this course will not receive IBCLC L-CERPs. The IBCLC L-CERPs will be reserved for those who complete the whole course.
The final course that is required prior to taking any Neonatal clinical course is NSPN 7450 Neonatal Resuscitation [NRP]. This course prepares health care professionals to provide skilled neonatal resuscitation during the first moments of an infant's life.
Together, these courses prepare you to begin working with stable, non-invasive and invasive ventilated, vulnerable infants.
The remaining credits and courses in the program are electives. Choose electives from NSNE 7920 Neonatal Acute Care, NSNE 7940 Advanced Concepts in Neonatal Nursing or Acute Care Of at Risk Newborns (ACORN). Electives can be chosen from other related BCIT Specialty Nursing Programs, such as Perinatal Nursing and Pediatric Nursing.
Note: Please note our program matrix has changed to include mandatory breastfeeding education.
Graduating & Jobs
Our grads are ready
Neonatal nurses work hard to give the best possible care to a special group of patients. Our grads have everything they need to start their career off right or enhance their current neonatal nurse position. Trained neonatal nurses are in demand. BCIT grads are ready.
Career opportunities
Our grads can seek employment anywhere in the world. Neonatal RNs work primarily in hospitals, providing specialized care to infants with health problems due to illness or premature birth. Careers start at approximately $32 per hour. Opportunities are available in many areas, including:
Hospital nurseries
Hospital perinatal units
NICUs
Community health programs
Canadian Nurses Association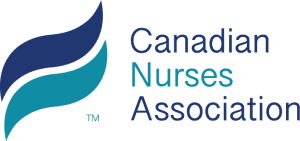 Graduates of the BCIT program are eligible to write the Specialty Nursing exam for Neonatal Nursing through the CNA Certification Program. CNA views certification as a method of validating nurses' competence in an area of specialization within the field of nursing.  BCIT Specialty Nursing graduates can receive a credit of up to 1,000 hours towards their initial certification examination.
Keep learning
Looking to get your BSN? Use your advanced certificate toward completing our Bachelor of Science, Specialty Nursing degree.
Beginning in 2018, BCIT Specialty Nursing Advanced Certificate Graduates can apply to receive transfer credits towards the online, two-year UVIC Master of Nursing program. Applicants can chose from the Advanced Practice Leadership of Nurse Educator options.
Faculty, Advisors & Staff
Carly Eliades, RN, MN, CNeoN (C)
Program Head
celiades1@bcit.ca
604-451-7009
Toll-free: 800-663-6542 x 7009
Sandra McIvor
Program Assistant
Sandra_McIvor@bcit.ca
604-432-8982
Toll-free: 800-663-6542 x 8982
Contact Us
Questions or comments?
Subscribe
Sign up to receive updates, invitations to events, and information about BCIT and your program.
We promise not to spam you, we won't share your personal information, and you can unsubscribe at any time.
Programs and courses are subject to change without notice.