School of Business + Media

The APP2CEO podcast was funded, in part, by an OER Grant provided by The British Columbia Institute of Technology and BCcampus Open Education. BCcampus Open Education began in 2012 as the B.C. Open Textbook Project with the goal of making post-secondary education in British Columbia more accessible by reducing students' costs through the use of open textbooks and other OER. BCcampus supports the post-secondary institutions of British Columbia as they adapt and evolve their teaching and learning practices to enable powerful learning opportunities for the students of B.C. BCcampus Open Education is funded by the British Columbia Ministry of Advanced Education, Skills & Training, and the Hewlett Foundation. Open educational resources (OER), including open textbooks, are teaching, learning, and research resources that, through permissions granted by the copyright holder, allow others to use, distribute, keep, or make changes to them. Instructors using this book in the classroom are asked to fill out the Adoption of an Open Textbook form.
This textbook addresses the many steps of creating and then producing physical, printed, or other imaged products that people interact with on a daily basis. It covers the concept that, while most modern graphic design is created on computers using design software, the ideas and concepts don't stay on the computer. The ideas need to be completed in the computer software, then progress to an imaging (traditionally referred to as printing) process.
Visit the textbook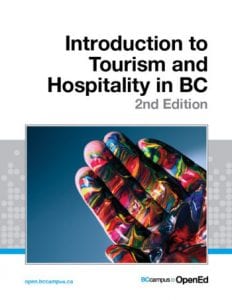 This textbook is an introduction to the tourism and hospitality industry in British Columbia, and is written with a first year college and university audience in mind. It is a collaborative work with input from educators, industry leaders, employers, and past graduates of BC's tourism and hospitality management programs. All chapters have been reviewed by experts in the field. Each chapter is organized thematically moving from a global, then national, and finally provincial context.
Visit the Textbook
School of Computing and Academic Studies
School of Construction and the Environment
School of Health Sciences
Starting up the plant from the "Dead Ship" to the "Port Condition". The intention of this Manual is to supplement any Marine Engineering Knowledge course that contain Steam Knowledge component. The exercises will bring hands on element into theoretical study with high degree of fidelity. It would be particularly useful to students in the Marine Engineering Cadet Program in their year 3 and 4 of studies.
Simulator lab exercises (SIM LABS) that can be used as ancillary resources for all Propulsion plant simulator courses as well as Engineering knowledge courses.