Together with our donors, BCIT Foundation helps to ensure today's students develop the skills and experience they need to be tomorrow's innovators, creators, and leaders.
Your generosity will enable BCIT to fund the following priority areas:
Infrastructure renewal to further BCIT's reputation as a leading educational institution
Access to and affordability of education to help ease the financial burden some of our students may face
Excellence in teaching so our students receive the hands-on, leading-edge education for which BCIT is known.
Our Board of Directors
Our Board of Directors is a dedicated group of volunteers who encourage and steward the contributions we receive from our donors. The Board is instrumental in helping us promote awareness of BCIT's economic and social benefits to the community and beyond.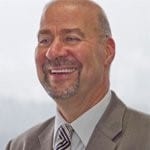 Anthony Barke
Chair, BCIT Foundation
Principal, Anthony Barke Inc.
Tony Barke has helped many clients resolve commercial disputes. Skilled in civil litigation matters, contract claims and economic loss calculations, he has been an expert witness in the BC Supreme Court, BC Court of Appeal, Federal Court of Canada, BC Securities Commission and various arbitration hearings. Tony is the former Senior Partner and Advisory Leader in Deloitte, Vancouver. He has worked in public and non-public companies in sectors including financial, construction, government, manufacturing, and forest products. Tony is a Board member and Chair of the Audit Committee of CTBC Bank Corp (Canada).
---
Wayne Berg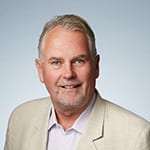 Secretary/Treasurer, BCIT Foundation
Member, BCIT INSPIRE Campaign Cabinet
Executive Vice President, Commercial Relationships, Coast Capital Savings Credit Union
Wayne Berg leads the Commercial Banking Group of Coast Capital Savings. He brings over 30 years of commercial, retail banking and wealth management experience from senior roles at Lloyds Bank Canada and HSBC. He is the Chair of the Annual Coast Capital Savings Charity Golf Tournament (benefitting depression and mental health research at the VGH and UBC Hospital Foundation) and is proud to they've raised over $2M to date. He has a BSc in Agricultural Economics from the University of Alberta and is a graduate of the Institute of Corporate Directors program. Wayne is a member of BCIT's INSPIRE Campaign Cabinet.
---
Guy Elliott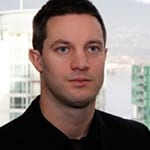 Director, BCIT Foundation
Director of Corporate Accounting, Teck Resources Ltd.
At Teck Resources, Guy Elliott is responsible for the corporate accounting of Teck, one of Canada's largest mining companies with operations throughout the world. With operations, engineering, and accounting backgrounds, he bridges the gap between the financial and operating worlds of an enterprise. He specializes in financial reporting, improving/professionalizing financial & operational processes, supporting infrastructure & internal controls, and advising on transactions and capital projects. He is a Canadian Chartered Accountant (CA-CPA), holds a graduate degree in Business Administration from Simon Fraser University, and has a Metals and Material Engineering degree from the University of British Columbia. He is currently a member of several volunteer committees (Hollyburn Country Club's Board of Directors, BCIT Foundation's Board, Investment and Audit Committees, and the UBC Materials Engineering Alumni Committee), and he manages and coaches his children's community soccer teams.
---