A Career in Industrial Instrumentation Awaits!
BCIT offers two great career paths in the exciting field of Industrial Instrumentation.
One path is for students to complete the Industrial Instrumentation and Process Control Technician diploma program. The other career path is for registered apprentices who complete their training through a combination of on-the-job workplace experience and formal full-time training at BCIT.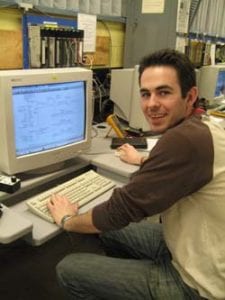 Graduates of the Industrial Instrumentation Technician Program can later attain their Inter-provincial Red Seal credential in Industrial Instrumentation through apprenticeship and receive credit towards apprenticeship technical training upon successful completion of a slotting exam for each level.
No matter which career path you choose, your education and training at BCIT will open the door to exciting jobs solving a wide range of technical problems in diverse industry settings.
Summary of Programs
The Industrial Instrumentation and Process Control Technician program is the only program of its kind in British Columbia. Through theoretical and practical study, you will develop the skills needed to install, maintain, repair, calibrate and program measurement and control instruments that are applied to industrial manufacturing processes. This program emphasizes hands-on, practical training using equipment typically encountered in industry.
Most importantly, students will apply their knowledge and learn process control and optimization on four pilot processes – distillation, evaporation, mineralization and boilers.
An Industrial Instrumentation Apprentice must complete a four-year apprenticeship program, including 6,000 workplace hours and 1,200 in-school hours of training. After completion of training, a passing grade on the interprovincial exam will result in the B.C. Certificate of Apprenticeship, the B.C. Certificate of Qualifications, and the Interprovincial Standard Endorsement, also known as Red Seal.
The Industrial Instrumentation facility at BCIT is a real operating industrial plant, complete with a pneumatic, electronic, programmable logic controller and a number of distributed control systems including conventional analog as well as digital field bus systems. Fifty per cent of this training time at BCIT is practical hands-on work, with real equipment being applied to operating systems in order to reinforce the theory delivered.
Check out both of our programs for a career in industrial instrumentation that is just right for you!