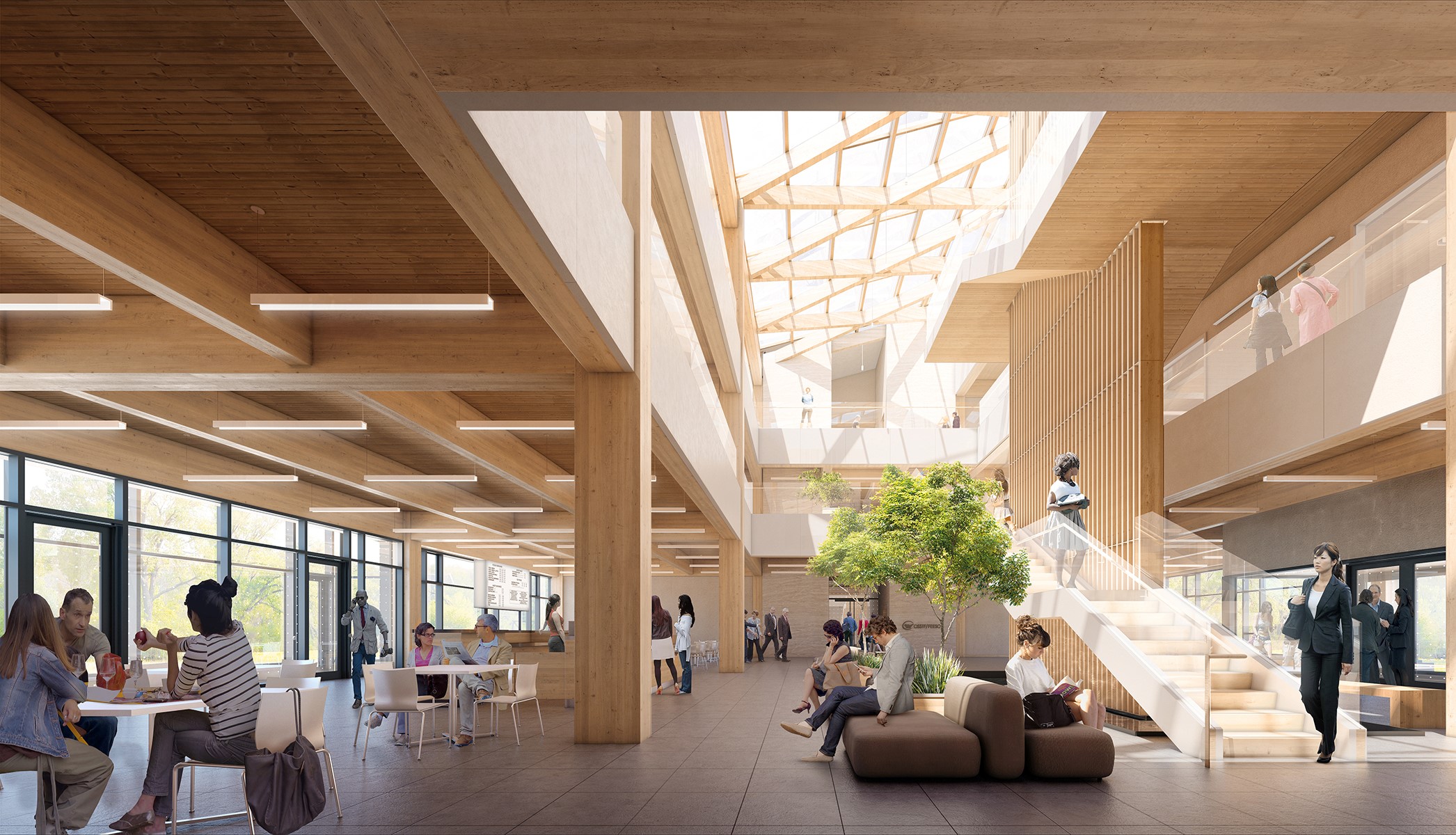 A Living Labs Lecture
Join Carol Phillips (Architect, Partner Moriyama Teshima Architects), and Kevin Shea (Engineer, Passive House Designer, Principal Introba) for a presentation on the principles to achieve net zero carbon emissions for sustainable building operations.  These principles identify strategies and pathways that are under consideration in the design of the new Campus Services Centre on BCIT's Burnaby Campus.
MTA and Introba are part of the team of consultants providing the design services for the Campus Services Centre at the Southeastern limits of the campus adjacent to Guichon Creek that is part of the Trades and Technology Complex project.  The Campus Services Centre will consolidate BCIT's stakeholders responsible for the operation, maintenance, and development of the campuses' physical buildings, supplies and infrastructure.
The presentation will focus on two buildings designed with the team including MTA and Introba that are currently under construction in Ontario that are using several systems that could be applied to the CSC.  The content of the presentation will include information on passive systems, low impact active systems, certifications, and analysis tools such as energy modelling and life cycle analysis for embodied and operational carbon use.
(Image Courtesy of Moriyama Teshima Architects)
Join the optional Zoom meeting, alternative for those not able to attend in person.