Building climate resilient communities
We're already living with the devastating impact of climate change. Wildfires, torrential rain, and heat domes in British Columbia have caused billions of dollars in damage in just the last couple of years. But British Columbians aren't going down without a fight. Cities are setting a new standard for climate resilient housing. Vancouver has promised to become the "greenest place on the planet," partly by passing a new building code that says every new home must be a passive home. In conversation with Alexandre Hebert, Manager of BCIT Zero Energy/Emissions Buildings Learning Centre, host Bianca Rego finds out what a passive home is and how it can help cut green house gas emissions. Bianca also gets a first-hand look at the passive home that Mike Cairns built for his family in Langley, BC.
In this episode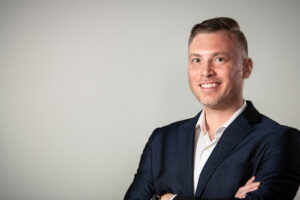 SPEAKERS 
Bianca Rego, Alexandre Hebert, Mike Cairns, News Anchor 
News Anchor 1  00:00 
Good evening and thanks for joining us. We begin with a record-shattering heatwave in the West. The cities of Vancouver, Burnaby and Surrey, say at least 125 people have died suddenly last Friday. 
News Anchor 2 00:13 
We're in the midst of the hottest week British Columbians have ever experienced.  
Speaker 1 00:18 
It was like a tornado or a bonfire or something. It was just extremely red and fast and windy.  
Speaker 2 00:22 
Right, look at this bridge. There's nothing left. 
Bianca Rego  00:29 
2021 was a devastating year for British Columbians, And a big reason for that was weather. We suffered through a heat dome which led to uncontrollable wildfires, and in November, a series of atmospheric rivers. Anyone who didn't know what that was figured it out pretty quickly. Those atmospheric rivers literally dumped on us. Days of pouring rain washed out one of BC's main highways. Massive floods in the Sumas Prairie destroyed billions of dollars of fruits and vegetables, and livestock. These kinds of events are happening more often, and they're getting more intense. Experts say this proves that climate change is real. It's not going away, so we have to adapt. I'm Bianca Rego and welcome to Fireweed, a podcast brought to you by the British Columbia Institute of Technology. fireweed is the first plant to grow after a forest fire. It's known for its resilience and adaptability. Today we're talking about how British Columbians, just like the fireweed, are building back with more resilient communities. In Fireweed, we're exploring stories of adaptation and meeting people who are shifting their behaviour for our modern world. If you have a great story of shifting your pattern to suit the new now, email us at fireweed@bcit.ca. Mike Cairns didn't set out to be a pioneer, but he became one when he decided to build a passive home for his young family and his parents in Langley, B.C. The promise of passive homes is incredible. Experts say that if everyone had one, we could cut greenhouse gas emissions by 40%. But that's not why Mike built one. When I met him, he told me he was just trying to save some money. 
Mike Cairns  02:35 
So many sprouts coming up here. 
Bianca Rego  02:38 
The house is built on an acreage, and the ground is covered with maple tree sprouts. 
Mike Cairns  02:43 
I think they're probably maples, not even this tree here. 
Bianca Rego  02:46 
It sort of looks like a big box. 
Mike Cairns  02:49 
You know, it has a pretty simple form. And I know some people would look at it and say, I don't really like that house. 
Bianca Rego  02:54 
But Mike told me that's one of the main features of a passive home. It helps to make it airtight. And the walls are more than six inches thick. That's to hold an extra thick layer of insulation. 
Mike Cairns  03:08 
Continuous insulation gives you a comfortable surface temperature on everything inside the house; you don't get cold spots on the walls, the windows are, are of course, 
Bianca Rego  03:19 
It's obvious that Mike is proud of his new home, especially the features that make it a truly passive building. 
Mike Cairns  03:27 
This is the lifeblood of the passive home here. 
Bianca Rego  03:32 
Features like the heat recovery ventilation system. 
Mike Cairns  03:36 
So this has a bunch of little separator units. So it's got little pipes that go all over the house. 
Bianca Rego  03:43 
That keeps the air fresh without having to open the windows. 
Mike Cairns  03:47 
So when the forest fires going, and it's all smoky, you don't even notice any of that smell or anything. 
Bianca Rego  03:53 
Bottom line. Mike loves living here. He says the house is easy on the wallet; it's good for the planet. And it's good for the whole family. 
Mike Cairns  04:02 
Regular basis. And it just seemed like such a no-brainer when it comes to to say okay, well, we can save energy, which saves us money, which is a fantastic thing. We can have clean, fresh air inside and just being more comfortable in the thing that's the biggest, single largest investment we'll ever make and we spend the most time in, we might as well be comfortable in there. 
Bianca Rego  04:28 
That makes a lot of sense that you're almost convincing me at this point. This is Fireweed, a podcast brought to you by the British Columbia Institute of Technology. I'm your host, Bianca Rego, and we're talking about how passive homes can make communities more resilient to climate change. Coming up, we're going to find out what really goes into making a green building and how a passive house could help you survive the next heat dome. But first, I want to take a second to tell you about BCIT's applied and natural science programs. BCIT has more than 30 of them. And they're all taught by industry leaders on campus and in the field. They include sustainability, energy management, environmental engineering, and ecological restoration. Learn by experience through real-world education. Start your hands-on learning at bcit.ca/appliedsciences. In the next few years, you'll see a lot more homes like the one Mike Cairns and his family built in B.C.'s lower mainland. the city of Vancouver, is trying to become the greenest place on earth. It's passed a new building code that requires all new buildings to meet passive building and net-zero energy standards. That was welcome news to Alexandre Hebert. He manages the Zero Energy Buildings Learning Centre at BCIT and he's been a proponent of passive homes for more than a decade. Welcome to the show, Alexandre. 
Alexandre Hebert  06:07 
Thanks for having me. 
Bianca Rego  06:09 
My pleasure. So how did you get into studying passive housing and making the environment a better place through construction? 
Alexandre Hebert  06:18 
I had a crush on a girl, and I really wanted her to like me. I did an investigation and realized she was into passive housing, I thought I'm going to read about it. And it took me a month. And then I said, Hi, I'm Alex and we have two kids now. No, no, it's not true. When I was in university in the 90s, I ended up working as an engineer in something completely different than this. I was lucky enough to meet a mentor who got me inspired and got me thinking about climate change. I went back to school to do a master's in business. And ended up working on making buildings better without thinking about passive houses. And I worked really hard on it for eight years with limited success because what we were trying to do was too complicated and not passive enough. And one day, I discovered this thing called passive houses, studied them and realized that that is something I understand. And that is something I can explain. And that is something I believe can work. 
Bianca Rego  07:27 
So as we heard there, Mike gave us an idea of what's inside a passive building. How do you describe what it actually does? 
Alexandre Hebert  07:36 
A passive home is a home that is so energy efficient that it barely requires buying energy from the utilities. And it's extremely energy-efficient because it's extremely well insulated. It uses really good windows. It's very airtight. And it's built in a way that it does its job very well in a very passive manner. Meaning that the walls in the room are capable of keeping the heat inside in the winter and, as importantly, keep the heat outside in the summer. 
Bianca Rego  08:15 
Yeah, when I spoke to Mike, he was explaining during the heatwave, he only needed an air conditioner for two days. 
Alexandre Hebert  08:22 
Yeah 
Bianca Rego  08:22 
Which was incredible. 
Alexandre Hebert  08:24 
And it's funny that way, right? Like the passive house concept was developed, thinking of how we could keep houses comfortable in winter without the need of a heater. But really, whether the heat is moving from the inside of the house to the outside, escaping into winter, or it's moving from the outside, trying to get inside during a heat dome. The physics is the same, and the walls can do a great job both in the summer and in the winter. 
Bianca Rego  08:54 
So how does that translate into a 40% reduction in greenhouse gas emissions? 
Alexandre Hebert  09:00 
Buildings are responsible for approximately 40% of emissions. And out of that 40%, you know, about 90% is from the building, operating for heating and cooling, for example, in winter and summer. And a smaller percentage of it comes from the CO2 emissions associated to the materials that were selected to build the building. So if we can move away from a building that requires a lot of energy for heating and cooling, we can move away from emitting CO2 while operating the building. Therefore, we can ultimately get all the buildings to be carbon neutral, which could ultimately lead to a 40% reduction in CO2 emissions. 
Bianca Rego  09:57 
Would everyone need to do this in order to cut the emissions? 
Alexandre Hebert  10:01 
So there's different ways to reduce your emissions associated to your house, and following the passive house principles is most likely the most effective way to do it. Now, there are options that gives you some flexibility. But overall, the principles stay the same. Try to keep the heat inside in the winter, try to keep the heat outside in the summer. And the best way to do that is build thicker walls, use good windows and create an airtight assembly. 
Bianca Rego  10:39 
It's interesting because it's kind of like a house that pays for itself almost after some time. So let's get real. How would a passive home have helped people through the heat dome last summer? 
Alexandre Hebert  10:55 
Yeah, that's a good question. So I guess there's two parts to the answer. So step number one: build more passive house, lower the emissions associated with buildings, lower the frequency of heat domes. Now, change won't happen overnight. heat domes will happen next summer, again, most likely. Why would I want to live in a passive house now other than doing my part to reduce emissions? Passive house are built as resilient buildings; they're extremely well insulated, they're doing a really good job at protecting your family against the weather elements. Which means that even with a power outage, if you were to keep the windows shut, and you were to keep the cool air you have inside the building, you could stay in comfortable temperatures that allows you to sleep at night, with no electricity at all if there's a power outage. So the passive houses with their thick walls are providing a safer shelter for the owners and their families. 
Bianca Rego  12:07 
So if I wanted to build one, where would I start and what challenges would I face? 
Alexandre Hebert  12:16 
So whether you decide to build one like Mike did from scratch, or you bought a property that is not up to standard and you'd like to renovate, the first step is to find an advisor that can sit down with you and make a plan. And that person is capable of working with the owners and saying what are your priorities? What is your budget? What should we do first? How can we get to that level of performance? 
Bianca Rego  12:48 
That is a great way to start. But what would the challenges be, though, even though if you have a consultant letting you know what you should do what you shouldn't do? What would be any impediment that would stop someone from following through with that? 
Alexandre Hebert  13:03 
So I think when you ask future homeowners was the biggest barrier to building a passive house, the answer we get first most often is a fear of extra costs. The logic is if I add insulation to my walls, if I make those walls thicker, I must be spending more money. I'm buying more of everything. How can I afford a thicker wall? How can I afford it? And so the best thing you can do is work with someone who's knowledgeable enough to give you some advice right from the get-go. That will keep that cost down. And ultimately, you can do like Mike did and deliver a passive house on the exact same budget as what you had planned for your called minimum house. 
Bianca Rego  14:01 
I was wondering, what about if you live in an apartment? Are you hoping that apartments are going to start moving towards more passive housing? 
Alexandre Hebert  14:11 
Yeah, so it's extremely easy, especially in Vancouver, to hit passive house level for a multifamily apartment-style building. The bigger the building, the more the volume of air to wall area ratio creates the right physics that you need to make it easy to keep the heat inside in the winter in the heat outside in the summer. So there are no excuses not to build any new apartment building to a passive house or a passive house equivalent level. 
Bianca Rego  14:44 
So is everyone going to have to eventually convert to a passive home? 
Alexandre Hebert  14:52 
It's a great question. So you know most of the greenhouse gas emissions associated to your house to your apartment or your office building is linked to the heating and winter and cooling in the summer. And so, if you are on a journey to make your buildings zero emissions, you have to rethink how you do your heating and your cooling. And the best way to give you options for heating systems, for example, is to have good walls that are well insulated with good windows. Now, what if I cannot find the funding to add insulation to my wall? What if I cannot convince strata to do something? Is there anything else I can do? And one of the options in B.C, because we have access to so much clean electricity, is to skip the passive house, step in my renovation and go straight to a heating system that is using clean electricity. And that gives you a second avenue for reducing emissions from building. Now the problem with that is that if everybody does that, and everybody moves to an electric car, and so on, we won't have enough electricity for everybody. So we need to do both passive house and mechanical system retrofits. 
Bianca Rego  16:20 
Before you go, is there one simple thing we can do for our regular homes to make them more climate-friendly? 
Alexandre Hebert  16:29 
What might be the easiest intervention in a home that hasn't been built with passive house in mind is to reduce the amount of air leakage you have. So if you are sitting by an electric outlet or by a window and you're feeling a draft, there's something that you could do to make things better. And maybe you do it with a friend, maybe you do it with an expert, but someone to come in and identify where those air leaks are, where the air leakage is, with almost no investment, you could make some significant improvement to it. Now, the second thing that you can do that is extremely easy to do is make sure that you heat your space only when you need it. And that you turn down the heat when you're not needing heat. And that's an easy fix— too many people don't do that. And that's definitely a quick-win that everybody should look into. 
Bianca Rego  17:29 
Those are some great tips. Thank you so much, Alexandre, for sharing them and for teaching us about how passive homes can help reduce greenhouse gas emissions. I really appreciate it. Thank you so much. 
Alexandre Hebert  17:40 
You're very welcome. Thanks for having me. 
Bianca Rego  17:43 
Of course, it's our pleasure. You've been listening to Fireweed; a podcast brought to you by the British Columbia Institute of Technology. I'm your host, Bianca Rego. And I think this has been an incredible conversation about how we, as human beings, are going to have to adapt to climate factors in the way we build our buildings. But we still need to keep fighting to stop the planet from warming. I would like to thank my guests, Mike Cairns and Alexandra a bath. If you like what you heard, I hope you'll keep listening and sharing episodes. Help us spread the word about some of the incredible adaptation, ingenuity and resourcefulness we have in this region. If you have a comment on the story or even an idea for an episode, you can reach us over email at fireweed@bcit.ca Thanks for listening. fireweed is brought to you by BCIT with story and audio production by JAR Audio.