Listen now: Stories of resilience and adaptability
Fireweed Podcast
After the devastation of a forest fire, the first plant to grow back is fireweed. A vibrant wildflower from the Pacific Northwest, it symbolizes hope, resilience, and adaptability—things we could all use a little more of right now.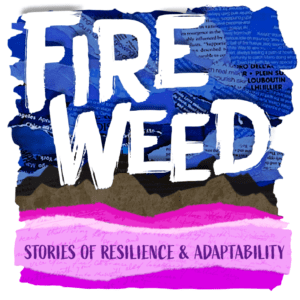 The clock is ticking on big issues like climate change, social justice, accessibility, and cybersecurity—not to mention the fact that we're trying to recover from a global pandemic. Adaptability is now seen as the critical skill by leading employers across the country. But the trick is: we need to adapt in the right ways. Ways that will help us move forward, together. That's why this diverse and inter-generational podcast, brought to you by BCIT, tells stories that embody the never-ending human potential to adapt to change.
The podcast features guests from in and around the Cascadia Innovation Corridor, interviewing academics and industry leaders, people from business and tech who are working to create resilient systems—all built to handle change. Meet people with vastly different experiences who have demonstrated their ability to grow and adapt to whatever challenges life throws at them and—like the fireweed—come back stronger than ever.
Latest episode
We're already living in the future—the future of transportation, that is! Many of us are now opting for electric vehicles, but it's still not the easiest choice. Plus, as more EVs come online, how will our infrastructure adapt to meet the demand? In episode six, we talk to BCIT's Clay Howey about the future of our power grids and the challenge of generating enough renewable electricity. We also speak with Mark Zacharias from Clean Energy Canada about when we'll reach the tipping point for EVs….meaning when will choosing an EV become a "no-brainer"?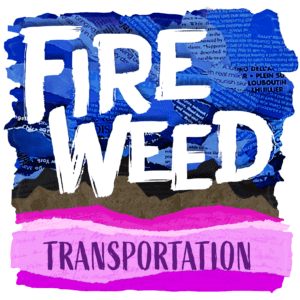 Episode 6: Where to next?
Meet our host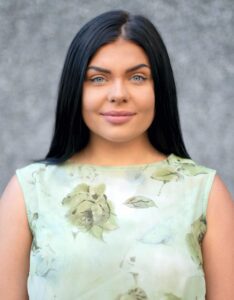 Broadcast & Online Journalism Alumna Maria Vinca is our host for Fireweed. Born in Romania, Maria moved to Canada with her family at the age of five. Her love for the broadcast industry was sparked as a child when she appeared in multiple commercials. An advocate for diversity and inclusion, Maria most recently hosted Moving Forward: Let's Talk Anti-Racism, a discussion with two high-profile BCIT alumni speaking on anti-racism through the lens of their lived experiences. Maria is a recent alumni from the Broadcast and Online Journalism program and is currently the Broadcast and Media Communications spokesperson for the BCIT School of Business + Media. 
Contact us
Do you have comments about the latest episodes of Fireweed or future ideas for future episodes and guests? Then we want to hear from you! Please email us at  fireweed@bcit.ca.