Listen now: Stories of resilience and adaptability
Fireweed Podcast
After the devastation of a forest fire, the first plant to grow back is fireweed. A vibrant wildflower from the Pacific Northwest, it symbolizes hope, resilience, and adaptability—things we could all use a little more of right now.
Fireweed is the very first flower to grow back after the devastation of a forest fire. The quintessential British Columbian plant, fireweed represents resilience and adaptability—as do we. Fireweed is a podcast brought to you by the British Columbia Institute of Technology.  
 Adaptability is now seen as a critical skill by leading employers across the country. But the trick is, we need to adapt in the right ways, ways that will help us move forward, together. In this podcast, host Bianca Rego interviews students, academics and thought leaders from business and tech who are working to create resilient systems, built to handle change. Season two of Fireweed is aimed at encouraging lifelong learning and resiliency.  
Episode Six: Cannabis
Debunking the myths
Recreational cannabis has become ubiquitous, and with it, an entire encyclopedia of products and terms. Vapes, edibles, carbonated beverages, THC, CBD, terpenes — there's a lot of lingo out there. In this episode, Bianca Rego speaks with Michael Chan and Hazrah Moothoo of BCIT's Natural Health and Food Products Research Group to get a vocabulary lesson and a better sense of how the plant is being studied and brought to market. Then she's joined by Josh Beckett — a master grower from Magi Cannabis on Saltspring Island, for a conversation about where this high-growth industry is headed next.
Listen now
Meet our host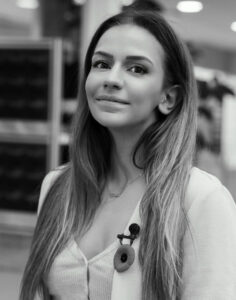 Bianca Rego is a BCIT Broadcast and Online Journalism Alumna and Producer and Radio Host at Corus Entertainment. She has contributed for several publications which include CKNW, CBC, and Point Grey Living Magazine.
Bianca's ability to orchestrate engaging narratives has been widely acclaimed throughout her professional endeavours. She was the recipient of the 2020 CBC Alexis Mazurin Award for her radio documentary about Postpartum Depression and received the 2021 BC Association of Broadcasters Pioneer Award for excellence in broadcasting. Bianca strives to amplify the voices of communities targeted by oppression to shift the social narrative toward inclusivity, representation, and reconciliation.
Contact us
Do you have comments about the latest episodes of Fireweed or future ideas for future episodes and guests? Then we want to hear from you! Please email us at  fireweed@bcit.ca.