BCIT Business + Media
BCIT Business + Media gives you the work experience you need to get the job you want. With over 100 programs and 300 courses, BCIT Business + Media can help enhance your skills and improve your marketability with either full or part-time study opportunities. You will learn from industry experts currently working in the field and network with classmates from a wide range of industries.
Gain the competitive edge you need to take your career to the next level. Get started today by attending an info session, taking a tour of our campus, or meeting with an advisor.
View all Business + Media Programs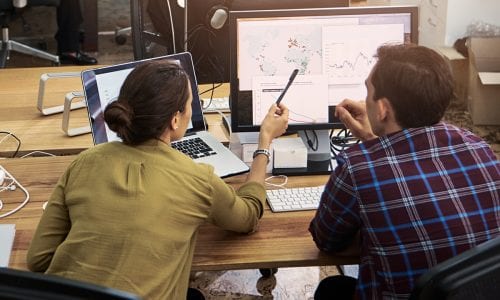 Global Relations
International Field Schools
BCIT Business International Field Schools combine academic lectures held by BCIT instructors and international guest speakers with company visits and immersive cultural activities at international locations.
The options for the BCIT Summer Field School include: Austria and Italy, Belgium and the Netherlands, or Japan. By attending a Field School you'll have the opportunity to receive credits for academic courses, learn about international business practices by visiting multinational companies, and ultimately, be fully immersed in the local culture.
Learn more about Field School
BCIT Business + Media
Industry Newsletter
Subscribe to the quarterly School of Business + Media industry newsletter.
Subscribe