Partners

BCBEC
British Columbia Building Envelope Council (BCBEC) is a non-profit organization dedicated to providing a platform for proponents of the building industry to discuss issues and exchange information on building envelope issues. BCBEC was registered under the Societies' Act in 1990.
BCBEC is composed of all segments of the industry including members of governments, consultants in the building envelope field, product manufacturers, manufacturing associations, contractors, and educators.
BCBEC is comprised of approximately 350 members. The predominant mode of information sharing is by luncheon seminars held once per month. At the seminars, speakers deliver a visual presentation relating to their particular expertise.
FPInnovations
FPInnovations is Canada's national wood products research institute. Our role is to support the forest products industry in optimizing manufacturing processes, extracting higher value products from the available resource and meeting customer's expectations of performance, durability and affordability. Our strategic direction is set by the Board of Directors.
Based on priorities identified by our members from the forest industry and governments, we deliver technological solutions in such areas as lumber, panels, and other value-added wood products manufacturing processes or attributes, drying and protection, building systems, etc. We also conduct market and economic studies and play a key role in the development of building codes and standards, both nationally and internationally.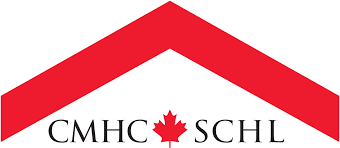 CMHC
Canada Mortgage and Housing Corporation (CMHC) is Canada's national housing agency. Established as a government-owned corporation in 1946 to address Canada's post-war housing shortage, the agency has grown into a major national institution. CMHC is Canada's premier provider of mortgage loan insurance, mortgage-backed securities, housing policy and programs, and housing research. Backed by 60 years of experience, we work with community organizations, the private sector, non-profit agencies and all levels of government to help create innovative solutions to today's housing challenges, anticipate tomorrow's needs, and improve the quality of life for all Canadians.

BC Housing
The British Columbia Housing Management Commission (BC Housing) was created in 1967 through an Order-in-Council under the Housing Act to fulfill the government's commitment to the development, management and administration of subsidized housing.
Affiliate centres at BCIT
The BCIT Centre for Architectural Ecology – Collaborations in Green Roofs and Living Walls conducts world-class, innovative research on green roof and living wall systems and provides research-based education across disciplines, to students and practitioners.
The Technology Centre facilitates the advancement of the School of Construction and the Environment's applied research agenda as it relates to and supports the educational and industry objectives of BCIT's Institutional Applied Research Mandate.