Since the inception of its green roof research program in 2002, BCIT has created an integrated research team from various disciplines (architecture, acoustics, building envelope science, engineering, landscape architecture, planning, horticulture, ecology, and land-use planning). In addition to research and faculty tasks, the team members all contribute to the Centre's educational programs.
Maureen Connelly, BSc, BEDS, MArch, PhD
Retired
Director, Faculty, Centre for Architectural Ecology
Faculty, Building Science Graduate Program

Combining a science background with a professional affiliation as an architect, Maureen Connelly founded the Centre of Architectural Ecology at BCIT. She also developed the vision, oversaw the construction and the instrumentation of the BCIT green roof research facility in 2002. Maureen's initial research focused on the architectural and planning impact of greenroofs, which led to the Phase 1 research program [PDF] on stormwater and thermal performance. Maureen developed the first credited course on green roofs in Canada.
Current research focus is on architectural acoustics with a specific focus on living architecture. Research subjects she currently leads includes: urban acoustics, outdoor sound propagation, building envelop noise control and sound transmission, acoustical building materials, quantification of the acoustical capacity of living architecture to reduce sound transmission through buildings, reduction of noise build up in urban areas, and enhancement of personal and shared soundscapes. Current course delivery includes BSCI 9060 Advanced Acoustics (graduate level course) and BSCI 7200 Acoustical Science and Ecology. Maureen is currently leading an initiative on soundscape and acoustical integration into whole building performance.
Maureen continues to direct the strategic research and planning process at the BCIT Centre for Architectural Ecology. Maureen received the BCIT Applied Research Award for outstanding contribution to the advancement of knowledge, and of economic and societal well-being through the application and implementation of new technology accepted the Canadian Institute of Energy 2010 Research and Development award on behalf of the Centre, and most recently the Green Roof and Wall Research Award of Excellence from Green Roofs for Healthy Cities.
Publications by Maureen Connelly
Omid Tamanna, MEng Building Science
Research Analyst, Centre for Architectural Ecology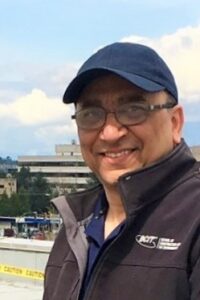 Omid is an experienced civil engineer. After graduating in 1990, he has worked on many projects in various roles, from designer on residential building construction, to project manager on heavy civil projects all the way to senior chief engineer at international NGO's. Omid has always had a passion for research, and so has always maintained close contact with academic institutions and professional societies.
Combined with his knowledge of building science and architectural acoustics, Omid's experience in structural design, construction methods and building materials have been a great asset for developing research strategies, for planning and delivering projects, and for guiding graduate students in their research and dissertations.
His current work at BCIT includes ongoing research, graduate acoustics and building science projects, industry contribution through academic publications, ASTM and ISO standard field and laboratory test operations, sustainable projects on-campus, and infrastructural development.
M Kibria Shah, BTech, MASc, CRSP
Research Assistant, Centre for Architectural Ecology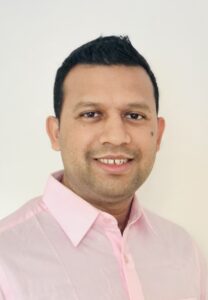 Kibria is an occupational safety and health (OSH) professional by training. He holds a MASc in Building Science from the British Columbia Institute of Technology, and a BTech Mechanical Engineering from the National University of Singapore. He is a current holder of the Canadian Registered Safety Professional (CRSP) designation among other industry-recognized recognitions.
With over 9 years of experience in OSH consulting, Kibria has both field and management experience in various industries including construction, buildings and infrastructure, and the shipbuilding/repairing sector in Singapore and Canada.
His current research in BCIT includes investigating the impact of construction noise through the lens of public health and urban planning, application of sound quality and psychoacoustics in the built environment settings.