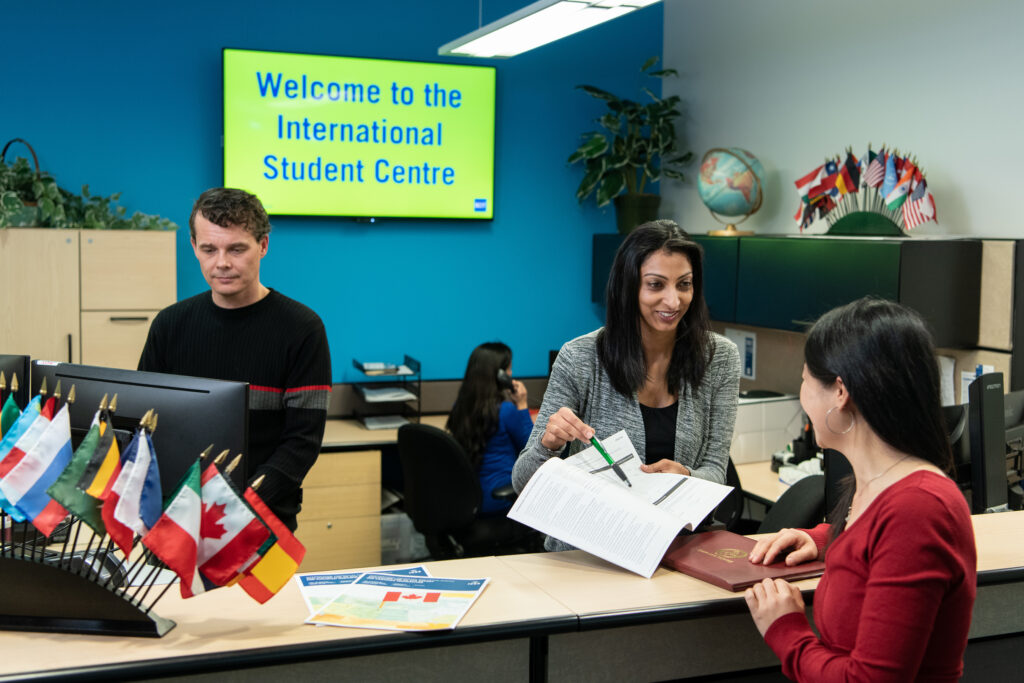 I am sharing an update on the Strategic Plan deliverable I'm leading on the revitalization of international student recruitment, which falls under our commitment to creating globally relevant connections. BCIT International is dedicated to achieving its international mission of "Bringing the world to BCIT and taking BCIT to the world".
In regards to "Bringing the world to BCIT", we are striving to revitalize international enrolment in both full-time and Flexible Learning programs to help BCIT mitigate post-pandemic fiscal challenges.
To date, we have launched extensive recruitment campaigns to grow international student enrolment. While full-time technology applications for Fall 2023 are trending down slightly over last year, they are above Fall 2021 levels. Moving through the 2023 admission cycle, higher international enrolments are anticipated in full-time technology programs due to active enrolment management and seat reallocations where domestic demand is soft.
Due to stronger demand and historically longer waitlists of international applicants, additional sets have been added for Fall 2023. Computer Systems Technology, Business Information Technology Management, and the Aircraft Maintenance Engineer Category 'M' (Maintenance) programs are able to accommodate these international students thanks to the great efforts being made by School of Computing & Academic Studies, School of Business + Media, and School of Transportation.
Following the recent launch of the newly branded Flexible Learning (formerly referred to as Part-time Studies), new procedures and processes were created to allow BCIT to admit international students to its Flexible Learning programs while these applicants are still in their home countries. This innovative approach is a large contributor towards the increase of 54% new international student registrations in Winter 2023 term compared to the same term last year.
In partnership with Devant, a subsidiary of Academica Group, BCIT International developed a portal for international students seeking part-time employment while they are enrolled in Flexible Learning programs. With Canadian immigration Q and A, expert panels, workshops, career café, and tools for resume writing and interviews provided through this portal, the flexible learning model has become a better-known product for work integrated learning, which attracts more international students to enrol into BCIT programs.
In reference to our mission of "Taking BCIT to the world", I would like to take this opportunity to report on BCIT's participation in a federal government sponsored project – Global Skills Opportunity.
BCIT International facilitated 26 domestic students to study and complete their internship overseas through an outbound mobility program funded by the Employment and Social Development Canada. To support domestic students going overseas, BCIT International has also developed a Student Mobility Preparedness Microcredential that helps Canadian students to successfully transition to their studies abroad and re-enter to their home program.
The Outbound Mobility Program contains study and internship assignments. The aim of the overseas work and study experience is to enrich domestic students with an international experience. I encourage all faculty to inspire domestic students to participate in this international initiative so that our students can become globally competitive graduates that are successful internationally in their future careers.
Thank you,
Lawrence Gu
Dean, BCIT International
---
Commitment: Globally relevant connections
Initiative: Open and representative community
Deliverable: Revitalization of international student recruitment
Deliverable lead: Lawrence Gu, Dean, BCIT International