We are grateful to the generous and inspirational donors from industry and the community who are laying the groundwork in our efforts to support BCIT students through the INSPIRE Campaign. Learn more about these philanthropic leaders and what motivates them to contribute to this transformational initiative:
BMO Financial
BMO is one of the founding donors of the BCIT INSPIRE Campaign. It is donors like BMO that are essential to  dreaming big and meeting our goals. BMO's generous donation of $1 million will support making tomorrow's future brighter and better. Their gift will inspire the next generation of Indigenous learners as well as leaders in healthcare innovation at the new Health Sciences Centre planned for our Burnaby campus.
John Salisbury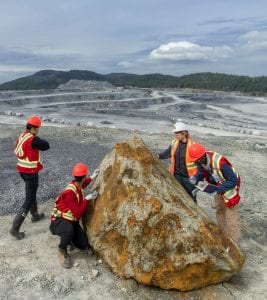 John Salisbury supported BCIT students in his very special way before he passed. In his younger years, he took night classes at BCIT and was inspired by a particularly dynamic instructor named 'Moose' to pursue his passion, even when his career took him in other directions. Like BCIT, John believed strongly that everyone should have access to life‑transforming education. His legacy is reflected in donations of nearly $2.5 million that will support and inspire students in BCIT's Mining and Mineral Exploration Technology program. In turn, John's investment will impact industry and economies across BC and beyond.
TD Bank Group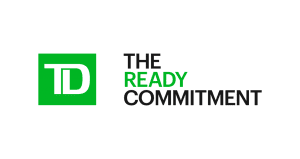 TD Bank Group is an early donor to the BCIT INSPIRE Campaign. TD's generous donation will help fund leading-edge equipment and technology to support advanced teaching and learning in our new Health Sciences Centre. It will also expand the potential of female and Indigenous learners in the School of Computing and Academic Studies. By supporting the INSPIRE Campaign, TD is helping to create the conditions so that everyone has the chance to succeed in a changing world.
PCL Construction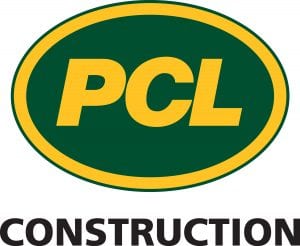 PCL is helping to transform education for an increasingly complex world. With a longstanding commitment to supporting education as the foundation of every healthy community, PCL is generously contributing to BCIT to ensure that students develop the skills and experience to excel in a rapidly changing economy.
RBC Foundation
RBC Foundation and BCIT are enhancing work-integrated learning programs like Career Edge, teaching students employment preparation skills and strategic job search methods that will lead to work experience and give them a competitive advantage upon graduation. By supporting the INSPIRE Campaign, RBC Foundation is helping equip students for successful careers.
Scotiabank
Scotiabank understands that the success of our future depends on what we do today. As a champion of interdisciplinary, tech-based education, Scotiabank has generously supported BCIT's INSPIRE Campaign with a $500,000 donation. Their gift will help fund educational technologies at the new "Tech Collider" Learning Centre at BCIT's Downtown Campus, work-integrated learning opportunities, and student entrance awards. By supporting individuals entering relevant, high-tech programs, Scotiabank is helping to ensure students have access to leading-edge technologies that will prepare them to lead and innovate in our rapidly changing world.