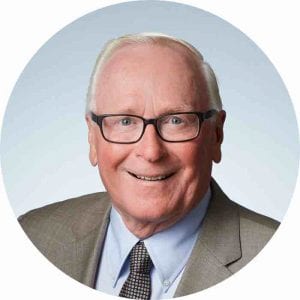 In the years of careful planning leading up to this Campaign, I've come to realize that BCIT is one of our province's best kept secrets. Even in our backyard, so many don't realize what this incredible institution offers its students, and what it contributes to BC's economy.
The INSPIRE Campaign has been shaped by the vision, talent, and dedication of people from across the industries and communities of which BCIT is a part.
As the largest campaign in BCIT's history, INSPIRE is reimagining the Burnaby campus as a place for the next generation of learning spaces, and the future of applied education.
When I was asked to serve as Campaign Chair for this ambitious endeavour, I was honoured to accept. With the support of the Board of Governors and a truly outstanding Campaign Cabinet, we have brought the INSPIRE Campaign to life. And the ongoing support is a testament to BCIT's integral role in the social and economic prosperity of our province, and demonstrates a strong commitment to its future.
The success of the INSPIRE Campaign rests on our vision, thorough planning, focused objectives, and our community's loyal and generous spirit. We are making our vision a reality, transforming education at BCIT and empowering our students to make a difference in the communities where they live and work, and on the world stage.
David Podmore, O.B.C.
INSPIRE Campaign Chair, British Columbia Institute of Technology
Honorary Doctor of Technology, British Columbia Institute of Technology
As technological, economic and social change accelerates, the BCIT campus is transforming into a learning environment where solutions to our most urgent challenges are born, tested and readied for the world. We gratefully acknowledge our generous corporate, individual, and alumni donors who have helped us raise more than $100 million to date towards this exciting transformation.