A framework for action and accountability
An Indigenous Vision
The British Columbia Institute of Technology acknowledges that our campuses are located on the unceded traditional territories of the Coast Salish Nations of Sḵwx̱wú7mesh (Squamish), səl̓ilwətaɁɬ (Tsleil-Waututh), and xwməθkwəy̓əm (Musqueam).
Our Vision
Bold and challenging to achieve, our Indigenous Vision is simple and clear. We aspire to a future in which:
BCIT is the first-choice post-secondary institution for learners in BC,
Well-developed pathways exist to support Indigenous learner transition to and from BCIT, and
Indigeneity is embedded and active across BCIT.
Priorities for Action
As we implement the Indigenous Vision, we have agreed on our main areas of focus. These align with both the CICan principles and our objectives. With the learner at the centre of our planning, we have developed three types of actions:
Inclusion actions are people-focused and intent on building awareness and understanding around Truth, Reconciliation, Indigenization, the legacy of colonization, and the contemporary reality of Canada and Indigenous people.
Accountability actions strive to create an environment in which all learners, and specifically Indigenous learners, find themselves reflected across the Institute and supported by programs, policies, and services designed to meet their needs.
Relationship actions foster a culture in which respect and collaboration underpin all that we do. Based on authentic and sustainable partnerships, these actions represent progress towards a future in which we work together to promote the place and space of Indigenous people.
Truth is the foundation. Indigenization is the action. Reconciliation is the goal.
The Copper
For some Northwest Coast First Nations, a Copper — a traditional copper shield — symbolizes wealth and power. Knowledge is power. A Copper gains value the more it changes hands and is broken and put back together. Life can be challenging, but much like a Copper, our students build strength as they gain knowledge and overcome challenges. That is why we chose the Copper to symbolize this Indigenous Vision.
The introduction of the Indigenous Vision in 2019 provides a focal point for the celebration of BCIT's 25-year commitment to the enrolment and success of Indigenous learners. Underpinned by successive strategies and plans, we have designed and delivered Indigenous programs and services since 1985, operated a dedicated Indigenous Services department since 1994, and worked and studied together in the BCIT Indigenous Gathering Place (Mi Chap Tukw) on the Burnaby Campus since 2011.
BCIT had more than 1,700 Indigenous students in 2017/18, and Indigeneity is increasingly reflected in the curriculum and teaching practices at BCIT. Yet, there is a great deal more to do.
Endorsed by the BCIT Board of Governors, fully supported by the Leadership Team, and developed through extensive consultation with the broader BCIT community, the Indigenous Vision and its associated Implementation Plan provide the roadmap for moving forward.
Truth and reconciliation
By embracing Truth and Reconciliation and promoting Indigenization throughout the BCIT community, we will honour Indigenous people, knowledge and culture, while preparing learners for success in a complex world through an education that is complete and relevant.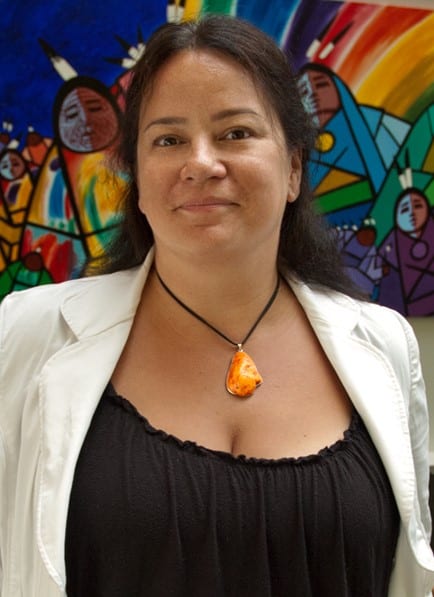 The introduction of this Indigenous Vision articulates an Indigenous strategy — a framework for action and accountability — for the institute moving forward, which will enable and support change at BCIT and throughout the broader community.

Kory Wilson, Executive Director, Indigenous Initiatives and Partnerships