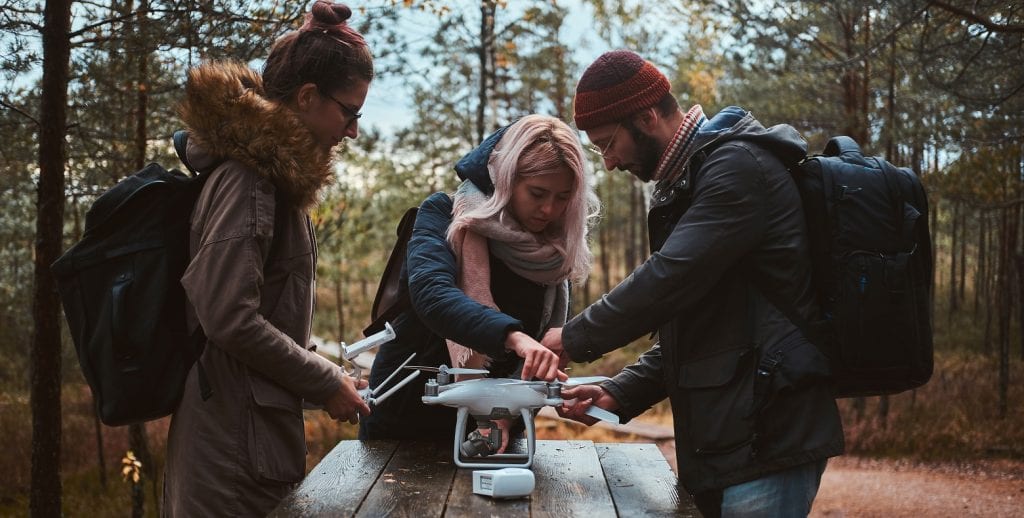 BCIT instructors have been finding creative ways to incorporate RPAS into their instruction.
Recent examples
Renewable Resources: Using RPAS to map the extent of the looper moth infestation in the Capilano watershed
Civil Engineering: Using RPAS to improve students' understanding of water flow and storm water modeling
Construction and the Environment: Capturing aerial footage of a gravel quarry for a mine management course
Business and Media: Collecting video and still imagery for students to use in media classes
Natural Resources and Engineering/Learning and Teaching Centre: Filming aerial shots for virtual models of shorelines that will be used to assess coastal sustainability
Student projects under supervision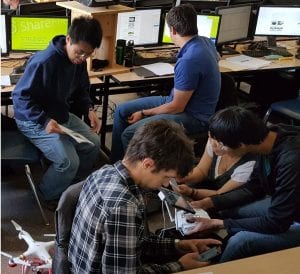 Ecological Restoration: Application of RPAS to monitor and map the effect of goose exclosures on vegetation restoration in a tidal marsh area
Geomatics: Thermal mapping of a glacier using RPAS
Geomatics/Forest and Natural Areas Management: Application of multispectral, RPAS-based imagery to detect and identify root rot and other diseases in west coast forest stands
Geomatics: Application of multispectral, RPAS-based imagery to assess forest health and estimate post-harvest salvageable timber volume
Environmental Engineering, Building Science, and Geomatics: Visualization of a vertical temperature profile related to urban heat island effects
Read about other internal research and instruction at BCIT.
See also collaborations with industry partners.