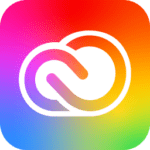 The full suite of Adobe Creative Cloud products offers a host of creative tools for digital imaging, design, web, and video, as well as online services and storage.
Students taking one or more flexible learning courses are eligible to purchase a discounted subscription of Adobe Creative Cloud for any term in which they are registered as a student.
Designed for
­
Support
Using Adobe Creative Cloud applications is supported by Adobe.
Contact the IT Service Desk if you have issues with your account.