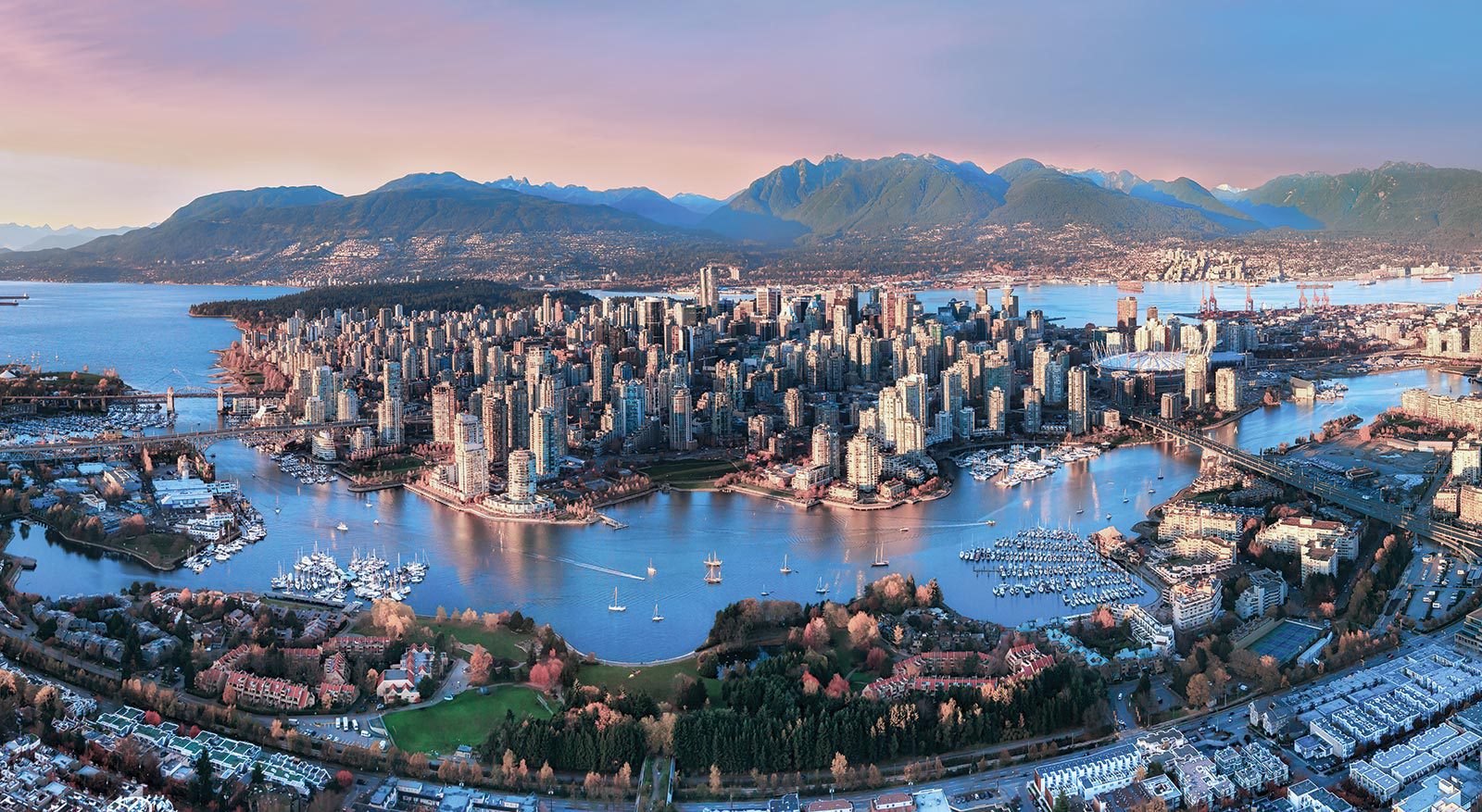 Getting around the city
There are many transportation options for getting around Metro Vancouver.
Public transportation
The regional public transit system is called TransLink, and it features one of the longest automated driverless light rapid transit systems in the world, called the SkyTrain. Each of BCIT's campuses can be reached by public transit.
Visit translink.ca for schedules, system maps, a trip planner and more.
Regular transit users will want to get a Compass card, which is a re-loadable tap card that can be used for transit services. Compass cards can be purchased at various locations including on BCIT campus at The Stand Store. Registering at compasscard.ca allows you to manage your cards online and to retrieve the value of a card if it were to be lost or stolen.
Students in full-time programs may be eligible for a U-Pass, which is a discounted monthly transit pass that is paid for through student fees.
Driving
Students who plan to drive in BC should familiarize themselves with local rules.Typically, newcomers to BC have 90 days to switch their valid licence to a BC Drivers License. However, it is possible to have a valid student exemption due to full-time enrollment at BCIT (or another designated educational institution in BC). BC has reciprocal licence exchange agreements with many other countries. See Moving from outside Canada for more information.
Vehicle owners must arrange for auto insurance from the Insurance Company of British Colombia (ICBC). The British Columbia Automobile Association (BCAA) offer roadside assistance services to members. Membership can be purchased on an annual basis.
Student parking is available at BCIT, and e-permits can be purchased online.
To check up-to-date driving conditions and road closures, visit DriveBC.
Joining a carsharing program is a good way to gain access to a car without the cost of owning one. Dedicated parking on campus.
Taxis & ridesharing
For taxi service, contact Yellow Cab in Vancouver or Richmond or Bonnie's Taxi in Burnaby or New Westminster.
Ridesharing companies such as Uber and Lyft are not currently permitted to operate in Vancouver. However, the BC provincial government previously announced that ridesharing would be allowed by fall 2019.
Cycling
Cycling is an inexpensive way to get around while getting a great workout! Vancouver is one of the top cycling cities in North America. There is an extensive network of bike routes throughout the region and many cycling resources are available in the community. Keep in mind that helmets are mandatory when you are riding.
Unfortunately, bike theft is common in some parts of Metro Vancouver so you should always make sure to use a sturdy U-lock to protect your bike from being stolen. Chain locks can be cut through easily by thieves.
Vancouver also has a bike sharing program called Mobi which is available in downtown Vancouver and the surrounding area. There are also many bike rental shops throughout the region.
Community resources
There are many resources available throughout the community.
Community centres
Community centres are public spaces that offer a wide variety of educational and recreational opportunities. Services offered can range from language classes and conversation groups to ice skating and taekwondo.
Visit the community centre websites for your city of residence for more information:
Services for newcomers
MOSAIC is an organization that provides a number of services for newcomers to Canada. Visit the MOSAIC website for more information.
Regional travel
Vancouver is vibrant, multi-cultural city set against the beautiful Coastal Mountain range. Your program at BCIT will keep you quite busy, but when you do find some free time we encourage you to get out and enjoy beautiful British Columbia! Follow the useful travel links below for more information:
Local etiquette
Although British Columbia is diverse and multicultural, locals place high importance on etiquette, or good manners. To blend in with locals, follow the etiquette guides for particular settings below: