Housing in the Vancouver area can be a challenge to figure out, particularly for newcomers. So, it's best to start researching housing options as early as possible. We've created this guide to provide you with useful accommodation options and rental tips to help you find a safe and comfortable place to live.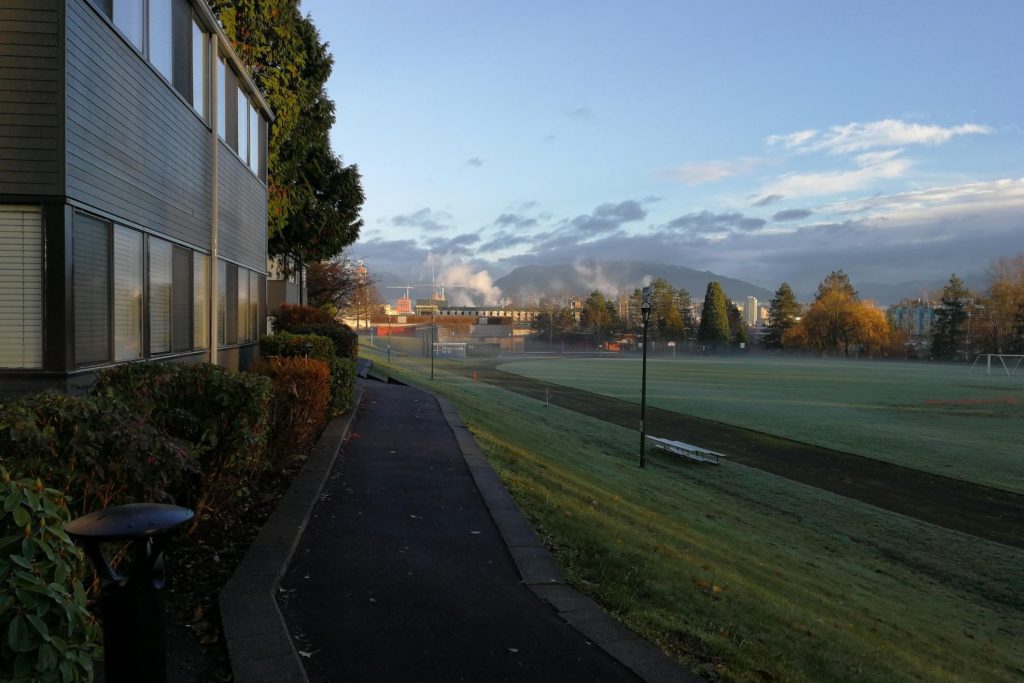 BCIT Student Housing
BCIT Student Housing is a group living environment on our Burnaby Campus shared with other students from around Canada and the rest of the world. It is conveniently located near to a number of outdoor and indoor sports and recreation facilities, pleasant Guichon Creek, our campus library, and offers lovely views to the Coast Mountain Range in the distance.
Some off-campus sites of interest within walking distance (or a short bus ride) of BCIT Student Housing include:
Space is limited so apply for BCIT Student Housing early if this is your first choice!
GEC Living
GEC Living is another kind of student dormitory option with several locations around Vancouver and Burnaby. While GEC does offer exclusive deals for BCIT students and we have heard good things from our students, it is important to note the GEC is not affiliated with BCIT.
Homestays
Doing a homestay can be a good option for several reasons:
You can get to know a local family and learn more about local culture from them
It is generally cheaper than renting an entire apartment
The length of stay is often flexible, making it ideal for short-term stays or even just for your first months here while looking for a more permanent housing solution
Your meals are often included, so you won't need to spend a lot of time cooking or spend a lot of money on take-out or restaurant food
Each homestay is different though so it is important that you understand all of the house rules and read carefully through all of the information before signing any contract or agreement.
Check Homadorma or Lianne's Homestay for local homestay listings.
What to know before signing any lease
Lease is the commonly-used local term for a tenancy agreement. It is a legal document in Canada that an individual may sign with a landlord or property manager in order to rent a property. Once a lease is signed by both parties, a tenancy is begun and the leaseholder and any other occupants listed on the lease (i.e. family members, housemates, etc.) become tenants. In BC, tenants have certain rights as well as responsibilities as established by the Residential Tenancy Act.
We highly recommend to do all of the following before signing any lease:
Educate yourself on tenants rights and responsibilities by reviewing the Tenant Resource & Advisory Centre website along with their The Tenant Survival Guide and free, online Renting it Right courses.
Read though the document carefully to and make sure that you fully understand the terms.
Contact the landlord or property manager to book a time to view the property. Make note of any damage (taking photos if necessary) and bring it to the landlord's attention.
Other off-campus housing
If you are looking to rent your own accommodations off-campus, here are several places to begin you search: