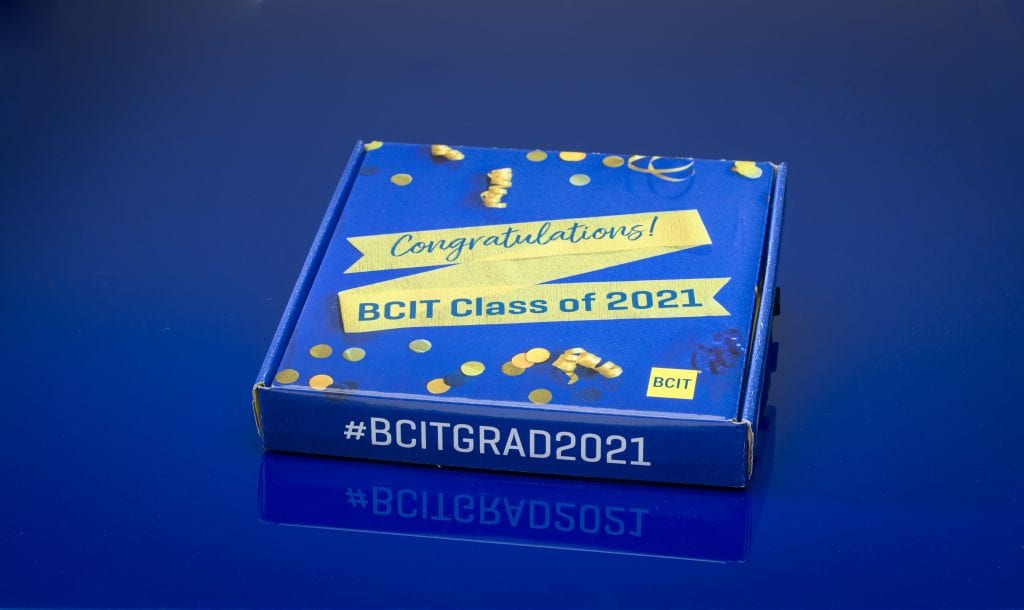 See below for a checklist to follow as you come to the completion of your program and transition from being an international student to recent graduate!
1. Stay focused
Don't get too far ahead of yourself. While it is always a good idea to plan for your future, make sure to continue to fully focus on your academics until you've completed your very last exam or project. See BCIT Library – Study Skills: Exams for some great tips to help prepare for exams. Visit HealthLinkBC – Stress Management or make an appointment with BCIT Counselling & Student Development for help with managing your stress.
2. Apply for your credential
Most BCIT students will need to submit an Application for BCIT Credential [PDF] to BCIT Student Records in order to start the process of having your credential audited and awarded. The earliest you should submit this form is the week of your final exam. Understand that thousands of BCIT students graduate each year, and please be patient while your application is being processed. Please see Student Records Customer Service Standards for the most up-to-date estimate for producing a credential. Note that students completing full-time programs along with their cohort do not need to submit this form. If you are unsure of whether you need to submit the form or not, you should check with your program area or Student Records.
3. Request an ICOG letter
If you plan to apply for a PGWP , you will need to request an International Confirmation of Graduation (ICOG) letter and pay the $20 letter request fee. The earliest you should request this letter is the week of your final exam. Note that an ICOG letter can not be issued to you until your credential has been awarded.
4. Apply for a PGWP
If you are interested in staying in Canada and gaining valuable work experience after graduating, this may be your best option. Visit our Post-graduation work permit (PGWP) page to learn more and to find out if you may be eligible.
5. Understand your work eligibility timeline
After completing your final exam you may continue to work on-campus or off campus up to 20 hours per week if:
your study permit is still valid; and
Once your graduation has been processed by Student Records and your credential has been awarded, you must stop working immediately. To see if your credential has been awarded, check your unofficial transcripts by logging in to your myBCIT account, clicking Student Self Service > Transcript – unofficial and request official > View unofficial transcript and then looking in the "Credential Information" section.
If you submit a PGWP application while your study permit is still valid, you may be eligible to work full-time while you are waiting for a decision to be made on your application.
6. Get ready for your career
There are a number of things that you can do to prepare for a successful career after your graduate from BCIT, and this should be among your top priorities while waiting for your credential to be awarded. Visit our Career Development and Job Search pages for useful information.
7. Connect with the Alumni Association
Visit BCIT Alumni Association to learn more about groups, events, and special offers available to BCIT alumni or sign up for their E-newsletter.
8. Enjoy Convocation
After careful consideration, BCIT is pleased to share that Winter 2022 Convocation will be held in person on March 1 and 2, 2022 with several modifications. Learn more on the Convocation page.
9. Order transcripts
Students and alumni may access unofficial transcripts or order official transcripts through myBCIT.
10. Update your MSP
If you are done being a student for the time being, you will need to either provide documentation in order to extend your BC Medical Services Plan (MSP) if you plan to continue living in BC, or else notify Health Insurance BC if you plan to leave BC permanently. If you plan to stay in BC with a new immigration status (such as applying for a PGWP), you should upload to your MSP account as soon as you are able to:
a copy of your ICOG letter (see point #3 above) to demonstrate that you are no longer enrolled as an international student so that you will no longer be billed $75 per month for MSP,
a request for temporary MSP coverage until you receive your new permit (or other new status document), and
the receipt of your IRCC application submission for your new permit (or other new status document).
Once you receive your new permit (or other new status document), you must upload a copy of it in order to update your status with Health Insurance BC and to formally extend your MSP coverage and receive a new BC Services Card.
11. Explore immigration pathways
Learn about pathways to permanent residence in Canada for international students at the IRCC Help Centre.