If you have any questions, please contact our office.
Office hours
Please note that the Indigenous Initiatives staff have moved online until further notice. During this time, all inquiries and requests should be sent by email to gathering_place@bcit.ca and we will respond as quickly as possible. In-person drop-ins are not available.
COVID-19 resources
Everyone visiting campus must follow COVID-19 guidelines as outlined in the Go-Forward plan. This includes completing a pandemic online course and health screening, as well as reviewing an orientation plan. Find these resources and more on the BCIT COVID-19 site.
British Columbia Government – COVID Vaccine information for seniors and Indigenous peoples (18+)
First Nations Health Authority, Mental Health Benefits is a great COVID-19 resource for First Nations Status and Non-Status individuals.
Metis Nation BC (MNBC) COVID-19 Response Programs – available funding to support Métis in B.C. who have been affected by the COVID-19 pandemic.
BC Association of Aboriginal Friendship Centres (BCAAFC) – COVID-19 Support Resources.
BCIT Counselling and Student Development have developed a COVID-19 Mental Health at Home for the BCIT community.
General contact information
Phone: (604) 432-8474
Fax: (604) 431-0724
Email: gathering_place@bcit.ca
Office location: Burnaby Campus, Building SW1, Room 1521
Indigenous Initiatives
British Columbia Institute of Technology
3700 Willingdon Avenue
Burnaby, British Columbia
Canada V5G 3H2
---
Our team
Kory Wilson, Kwakwaka'wakw
Executive Director, Indigenous Initiatives and Partnerships
Kory is Executive Director of Indigenous Initiatives and Partnerships at BCIT, as well as a lawyer, Kwakwaka'wakw, writer, speaker and educator. Kory has designed and taught many innovative programs and courses such as Langara College's Haida Gwaii Field School and Aboriginal Studies program and SFU's Good Governance, Moving Beyond the Indian Act course, among many others. She was instrumental in the creation of six open-sourced BC Campus Indigenization Guides and recently created and launched the BCIT Indigenous Vision. Kory, a sought after advocate for Reconciliation, assists BCIT in Indigenous awareness training, cultural activities, policy reviews, hiring and student support. Kory serves on more than 10 non-profit boards and as a founding member of UBC's President's Advisory Committee, has been involved in two UBC Indigenous Strategic Plans.
Email: Kory_Wilson@bcit.ca
Tami Pierce, Tsimshian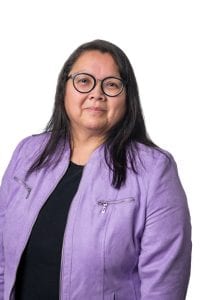 Associate Director, Indigenous Initiatives and Partnerships
Tami joins BCIT with more than 25 years of experience advancing Indigenous education.She holds a Bachelor of General Studies and a Master of Education from Simon Fraser University. A proud Indigenous (Tsimshian) and Japanese woman, Tami was born and raised in Prince Rupert and has been a guest in the unceded traditional territory of the Coast Salish peoples since 2003.
Email: Tami_Pierce@bcit.ca
Zaa Joseph, Dakelh (he/him)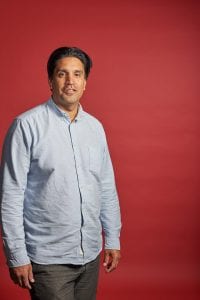 Advisor, Indigenous Initiatives
Zaa Derik Gammel Joseph was born in Victoria and raised in the Tl'azt'en Nation Territory and Vancouver. His motivation comes from his upbringing around the value of life-long learning. As a father, he relates to balancing work, school, and family. His role is to provide a safe and productive environment for students, make available the resources on and off-campus and provide opportunities to give back through initiatives such as the Peer Mentoring program. Indigenous Initiatives' Gathering Place is an environment for studying, to receive support and to meet each other. Zaa is proud to stand beside Mary, Alf, Kory, Tami, Leah, Celeste, Jaime and Blair to support BCIT's diverse Indigenous student population.
Email: IndigenousAdvisor@bcit.ca
Leah Falstead, Metis
Advisor, Indigenous Initiatives
Leah Falstead is a proud Métis woman, born and raised in Prince Albert, Saskatchewan. As a BCIT Métis alumni, Leah's schooling was funded by Access Futures and Métis Nation British Columbia (MNBC). She is delighted to now be able to give back to the community who has been so generous with her. Leah is honoured serving as an Advisor with Indigenous Initiatives and truly looks forward to helping many students thrive in their educational experiences at BCIT.
Email: IndigenousAdvisor@bcit.ca