If you are in a full-time program, you are eligible to apply for Student Housing at the Burnaby campus. BCIT does not have on-campus housing for families or part-time students, and there is no student housing operation at any of the satellite campuses or shuttle service between campuses.
ISEP students
ISEP students assessed at a level 5 or 6 will be eligible to apply to live on-campus. You will not be able to apply for Student Housing prior to that assessment.
Exchange students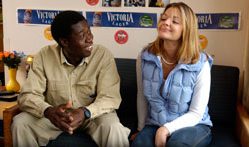 Once you have been accepted to be a part of the Exchange program, information on how to apply for a room at BCIT Student Housing will be made available through your corresponding program coordinator. If you are selected to live on-campus you will be contacted directly by Housing. Only those selected to stay on-campus with be sent an application form from the Housing Office.
If you prefer private accommodation, or if a room is not available on-campus, you may view listings in the off-campus housing section.
Another exciting option is living with a Canadian family (Homestay) while studying at BCIT. This accommodation is in a private home living with a Canadian family, it provides you the opportunity to integrate and become familiar with living in Canada. It's an opportunity to experience Canadian family life and traditions, improve your English and make lasting friendships. For more information on home stay visit lvhomestay.