When you support BCIT's vibrant and innovative campus, you are equipping our world with passionate, leading-edge professionals. From engineers to healthcare professionals, BCIT grads are the backbone of the community—we all benefit from their expertise and dedication.
Your donation will be MATCHED until December 31 or until we reach $25,000!
Support Excellence in Teaching
Students are the heart of BCIT. That's why we are working hard to provide a vibrant, innovative environment and experience for all of our students. The development of state-of-the-art facilities bolstered by our world-class staff ensure that our graduates enter the workforce with a competitive edge. Your generous gift today will help BCIT become a critical hub for education so it can deliver a truly 21st century applied learning experience.
Contribute to Life-Changing Bursaries
BCIT students continue to come to us from a rich variety of backgrounds with a vast array of interests and endless potential. Support through bursaries empowers students to follow their dreams, and support our community by filling in-demand roles in fields including nursing, marketing, computing, engineering, construction, and mechanics. When you give, you can choose to support an existing fund or establish your own named bursary for a specific BCIT program.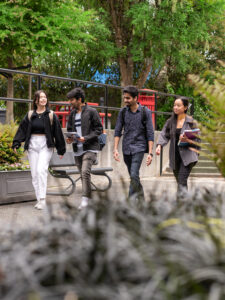 Promote Student Health & Wellbeing
Managing studies and the demands of day-to-day life can be overwhelming. Many of our students are juggling their studies while working part time, raising families, or experiencing unique personal challenges. Supporting the mental health of our students is critical to their academic success. That is why BCIT created the Early Assist program. Early Assist allows faculty, staff, and students to identify other students who may be struggling—before they're at extreme risk. Your generosity ensures every student in need is connected with the personalized assistance they need.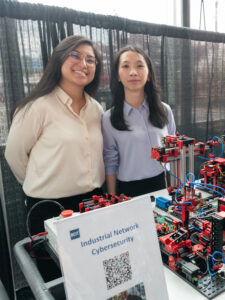 Empower Under-Represented Students
Balancing studies with the pressures of life can be intense and overwhelming. This is a feeling that is amplified for our Indigenous students. When it was discovered that many Indigenous students experience food insecurity on a daily basis, the Lunch Program was born. Your generous gift will not only help meet physical needs, but will also strengthen community and reduce stress for under-represented students who cannot meet their daily food needs, allowing them to focus on their studies and thrive.