How electric vehicles are driving change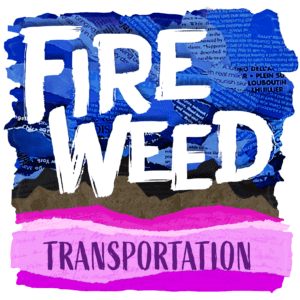 We're already living in the future—the future of transportation, that is! Many of us are now opting for electric vehicles, but it's still not the easiest choice. Plus, as more EVs come online, how will our infrastructure adapt to meet the demand? We talk to BCIT's Clay Howey about the future of our power grids and the challenge of generating enough renewable electricity. We also speak with Mark Zacharias from Clean Energy Canada about when we'll reach the tipping point for EVs….meaning when will choosing an EV become a "no-brainer"?
"The tipping point for electric vehicle adoption in Canada is probably going to be 2024 or 2025, where internal combustion vehicles become cost comparative to electric vehicles or even fuel cell vehicles… Particularly the more you drive, the more you save if you have an EV." – Mark Zacharias, Clean Energy Canada
In this episode
In episode 6, we speak to Amanda Bates, mom and entrepreneur who opted to switch gears from driving a gas fueled car to an EV in the hopes of limiting her carbon footprint. We also hear from Clay Howey from the BCIT Smart Microgrid Applied Research Team (SMART) about the current demand all over the world for EV charging infrastructure as the popularity of owning an EV soars.  Mark Zacharias from Clean Energy Canada also discusses incentives and government policies in the country that make owning an EV cheaper than most people think.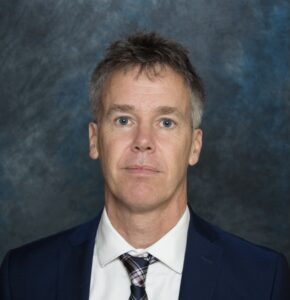 Highlights
9:12- Microgrids
16:03- Electric Charging Stations
Maria Vinca
Imagine a world with a windmill on every corner, generating power right there on the spot. Attached to these windmills or solar panels or any other form of renewable energy. There are different types of plugins, trickle chargers and superchargers. For people to drop power for almost anything. A phone, across services generator, an electric vehicle, you name it, there's a charging option. It's a dream for someone like Amanda Bates, because in this windmill world, Amanda would be able to charge her EV almost anywhere. But in this world, Amanda is part of a sandwich generation and lives in downtown Vancouver. She's a Gen X-er, a business owner, and a busy mom, trying to take care of her family, and do the right thing for the planet. And her life can have a fair amount of driving.
Amanda Bates
I live downtown, so I'm not necessarily out and about every single day. I obviously do quite a bit of walking, but I run my business with my, my other half. I'm the VP and it's our own company. I have to do some client visits from time to time we have clients around the Lower Mainland, I've got a 13-year-old son, I have a mom who's in her late 70s. And so between all of those things, there's quite a bit of unexpected driving, there's, you know, lots of doctor's appointments and things like that and various camps and after school programs and things. Plus also my son is going to be going to school a little bit further away.
Maria Vinca
Amanda is trying to be a responsible citizen, she cares about climate change, and decided to buy an electric vehicle that pollutes less. This is Amanda's way of adapting to climate change.
I'm Maria Vinca. Welcome to Fireweed. A podcast brought to you by the British Columbia Institute of Technology. Fireweed is the first plant to grow back after forest fire. And given that we're talking about climate change, and the future of transportation in this episode, the idea of resilience and renewal really seems appropriate. In Fireweed, we're exploring stories of adaptation and meeting people who are shifting their behavior for our modern world. Got a great story of shifting your pattern to suit the new now? Email us at fireweed.bcit.ca. Amanda's shift to an EV was relatively easy for her. But it's not without complications. Still, she's doing it for peace of mind. Knowing that in some small way, she's lessening her vehicle emissions and our collective reliance on fossil fuels.
Amanda Bates
Both my husband's and my cars died the same weekend. So we sort of decided that we would get rid of both of the vehicles. It was really our 13-year-old son who was the one who convinced us that this could actually happen. He's extremely tech minded. Whereas when he started talking about the environmental part of things that really struck a nerve with me. But he was the one who made us aware of the subsidies that we could get, the different benefits that we were able to get, because when he first said it, we both just laughed. And we're like, "Don't be so ridiculous. That's so completely beyond the realms of possibility." And then when we started looking into the different things that were available to us, versus what we would pay for a replacement SUV or something like that, as well as the gas prices, it did become something that was a viable option. And that just wasn't something that we expected to happen. And all of a sudden, we were in a position of being able to go, you know what, maybe we should look into this a little bit further. And that's how we ended up in this position.
Maria Vinca
The Canadian government has been incentivizing people to get electric vehicles for a number of years through rebates and trade-ins. However, is the charging side of the EV equation that's still a little underdeveloped. How much research did you do into the charging situation?
Amanda Bates
Yeah, well, I mean, to be honest, we didn't do a ton of research before we sort of plunged in with both feet. And that's, you know, probably not the smartest thing to have done. But when it came down to the crux of how are we going to charge this vehicle and where are we going to be able to charge it that wasn't something that I thought was going to be too much of a problem.
Maria Vinca
Like most condo dwellers, Amanda has looked into getting a charger or power source in her parking spot. And like most EV owners, she's kind of given up.
Amanda Bates
I live in an apartment building, and it's an older apartment building. And we don't have the ability to install trickle charges or anything like that. So whenever I need to charge I need to go elsewhere. So we became very familiar early on with all the different apps where you can you can track the different charges, the charges that we have access to whether it be the superchargers or the other charges that we have the adapter for. And we're also getting our building to look into in ration of whatever infrastructure is necessary to take it into the next couple of decades. Because you can see the number of vehicles that are on the road right now, when we went to the dealership to pick up our vehicle, it was just like this incredible just, you know, like a production line of people going through like sign this bit of paperwork, go into this room, then sign this bit of paperwork, then go over here, get your license, please sign this thing, then do your insurance. And I was like, "What's going on here?" And I said to the guy, "How many people are you seeing here and he said, "We're going through, you know, 50 to 60 people a day." And this is one place. So if that's being repeated, everywhere else in the city, in the province, in the country, in the world, then the infrastructure needs to catch up really, really quickly. It hasn't caused us too many issues, it would be great if I could have charging capability in my parking spot, or at least in my pocket. I don't have that but we manage.
Maria Vinca
This is a familiar story to Clay Howey from BCIT Smart Microgrid Applied Research Team, also known as SMART, Clay knows that the demand for at home charging is growing fast. And it's an uphill battle to retrofit old buildings for a number of reasons. So Clay, what are the typical barriers to installing EV charging stations and condos?
Clay Howey
So condos, there's quite a few barriers, and part of them are just knowledge. If somebody is in a condo, and they approach the strata saying they've got an electric vehicle and they want to charge a lot of people in the condo don't have realistic expectations about how much the electricity is going to cost. And they may have the attitude that why should I be paying for someone else's gas. Typically, the electricity costs themselves to power an electric vehicle over the course of a month or a year are quite low. But what is costly is making or can be costly is the infrastructure to install the charging. A lot of the condos, well 99.9 per cent of them, were built before electric vehicles were a design consideration. So the electrical infrastructure was never designed to size appropriately for electric vehicle charging. So that's a significant barrier.
Maria Vinca
If a building does get the go ahead to install chargers, or for new buildings, which are already considering this, Clay recommends using an Electric Vehicle Engine Management System (EV EMS) where multiple spots share one circuit instead of installing a circuit in each parking spot. Why should condo owners look at installing one of these Electric Vehicle Management Systems? What problems does that solve?
Clay Howey
It's a way of managing the energy that's going to be distributed to the cars, the old way of doing it with the old Canadian Electric Code required that you put in dedicated circuits to each charger, there were typically 40-amp circuits. And if you do that, if you've got a significant number of electric vehicles in your parkade, you're going to quickly exhaust any spare capacity that you've got in the building. So an EV EMS shares the power alone, a collection of EVs so the power is shared. So you could have slower charging times. But generally speaking, cars are plugged in overnight, so that everyone can get to their destination by morning. So with an EV EMS typically all the cars are going to be charged, maybe not to 100 per cent. But you know, to 90 to 95 per cent, they're going to be able to get to their destination in the morning, everyone's going to be happy with the old way you just don't have enough electricity for a significant number to be installed. Or you'd have to have people moving their cars in the middle of the night to get to the charger. So this is a way of just sharing the power equally among a large collection of electric vehicles.
Maria Vinca
But what if charging at home wasn't the only appealing option? Remember those windmills? They just might be the answer. We know public charging stations can work, but only if there are enough of them. And Clay's work with microgrid technology may hold the key to our charging problem. How are microgrids different from traditional grids?
Clay Howey
So the traditional grid is, is hierarchical in nature. Generally, you have very large centralized generation. In BC, we've got the hydroelectric dams that are located generally about 400 kilometers away from where it's being used. So you have big transmission lines. SMART microgrids are like the larger electric grid, but on a smaller scale. They often involve integration of renewables. So you can have solar panels, wind turbines, etc. as well as traditional generation you may have, you know, what they call a genset generator, but it's about using different kinds of generation and being very flexible. And usually you're generating electricity close to where it's being used.
Maria Vinca
Right where you plug in your EV! And that extra energy could be stored at the location and used at a different time, which is a huge bonus. So what are some other benefits of micro grids?
Clay Howey
So the big generation plants, like you have in, in parts of Canada and US and the rest of the world. It's difficult for them to regulate the amount that they're generating. Usually, if they're generating three gigawatts, that's what they're generating all the time. Whereas other forms of generation, especially in microgrids, you can better match how much you're generating to how much you're using. So you get a better match. You don't have to worry about generating too much, which is very problematic in today's world where we're worried about efficiency.
Maria Vinca
You're listening to Fireweed, a podcast from BCIT. I'm your host, Maria Vinca. If you'd like to share a story of personal, professional, or systemic adaptation to our current confusing world, get in touch with us at fireweed@bcit.ca, or DM us on Instagram at lifeatbcit.
Maria Vinca
Welcome back. So we've clearly outlined the urban windmill fantasy. But what happens when you take your EV out of town? Remember, Amanda, she's a hard-working gen X-er. And she needs a vacation. She has been planning a road trip to the Rockies in her electric vehicle. But there are some considerations.
Amanda Bates
I thought we could plan it together as a family and work out our trip based on charging stations. So that's what we've been doing, we've been looking at the places we want to go to. And then we're looking at the app and cross referencing it and seeing if there's charging stations there. And okay, there's not one there, but there's one over here. So we would have to stop here on the way. And it's not, it's not a supercharger. So therefore we might need to bank on spending a little bit longer there, it's a little bit of a challenge. To be honest, there's not that many superchargers. And obviously, you don't want to get stuck in the middle of the Rockies vehicle that doesn't have a charge on it. So it's adding an extra layer on to actually turning it into more of a challenge and more of sort of a fun element to our trip.
Maria Vinca
How much is the charging station situation dictating your route?
Amanda Bates
Well, there's definitely routes that we can't go on because there aren't the charging capabilities on some of them. So when we were going sort of towards Merritt, Kamloops way, we were going to go sort of like the back route and go that way. Not going to be possible because we would have a definite challenge in getting up there if that was the case. So it's certainly changing our routes. And it's changing the way that we think about things. I mean, we could take, we have access to another vehicle. I don't want to because I wanted to kind of just make it fun for my son to sort of help us with the planning on this one. But yes, it's definitely it is, it's I wouldn't say restrictive, necessarily. I mean that the I guess it is in a way because we're not going a particular route. And we have to kind of decide whether or not we can stay somewhere. But at the same time, it's kind of fun that there's that kind of element that we've, we've added into our holiday planning. Because it's never happened before. It's kind of fun.
Maria Vinca
So if you stick to the main roads, you'll probably do fine on an EV road trip. But off the beaten track, it's a little more dicey.
Clay Howey
Along some of the transportation corridors in the province, there may not be transmission lines, so you may not have electricity, and especially on some of the more northern routes. So you could envision microgrids. You could have solar and wind farms that are hooked up to batteries to enable provisioning of an electric vehicle charging station along these northern corridors where there just isn't any electricity, grid electricity.
Maria Vinca
To be clear. Right now there are not many micro grids in BC. But Clay says they are coming.
Clay Howey
It's highly likely the micro grids are going to become more and more common. Microgrids add a level of reliability to the grid, because you're not only dependent on those faraway dams. If we have a problem with, you know one of the electric dams in Revelstoke, it's going to have some repercussions. We're going to have to start importing power from Washington State or Alberta and so on to make that up. With a collection of microgrids you become less dependent on that centralized power generation source, so it makes the entire system more reliable.
Maria Vinca
In the meantime, what do people like Amanda do? Mark Zacharias from Clean Energy Canada says Amanda won't have to wait too long for plentiful charging options. We're just going through some growing pains.
Mark Zacharias
Right now, BC has around 2,500 distinct charging stations. Most are in the southern part of the province, and it's growing every day. For comparison purposes, Washington State and Oregon have around 870 and 600 charging locations respectively. Now it's not quite an apples and oranges comparison to BC, as BC is quite a bit larger geographically than Oregon and Washington State. So right now it's a bit of a chicken and egg. So what's happening is more people than anticipated are buying electric vehicles or fuel cell vehicles. And the charging infrastructure has to catch up. And again, BC is no different than any other jurisdiction in North America. You may have seen pictures and news articles from California where there's, you know, hours-long waiting lines on weekends for people to charge their Tesla on a road trip. So again, it's a problem the whole world has right now. And it's the problem of early adopters. And particularly in BC, because we're first movers on electric vehicles.
Maria Vinca
Mark says there are additional factors besides charging access, that will have most of us choosing to drive EVs before the end of the decade. Longer lasting solid state batteries and the fact that the Canadian government has mandated that by 2035, 100 per cent, of new vehicle sales in Canada will have to be zero emissions.
Mark Zacharias
And once you have that vehicle mandate in place, you're gonna find that electric charging stations start to multiply, because a number of things happen. One is there is a demand out there. And companies that set up electric charging stations can make money off them. So there is a marketplace now with all these new vehicles coming along, there's going to be a supply of charging stations, we have local and municipal governments that are actually incenting people to install chargers enter their house, and new construction will have chargers. So the tipping point for electric vehicle adoption in Canada is coming up. And it's probably going to be 2024 or 2025, where internal combustion vehicles become cost comparative to electric vehicles or even fuel cell vehicles for those that want to use those. So combine that with the cost of ownership for an electric vehicle that's 40 per cent below an internal combustion engine vehicle. And really the savings add up quite quickly. Particularly the more you drive, the more you save if you have an electric vehicle. So what that means is that the economics of electric vehicle ownership are going to drive its adoption, not government policy. So government policies have been driving people and providing incentives to either buy the car or charge the car. That's gonna change as they become cheaper, and particularly when people realize the cost of ownership are cheaper.
Maria Vinca
There's a lot going on in the electric vehicle world from renewing our power grid to incentivizing EV ownership. I just hope that Amanda gets her vacation soon.
Maria Vinca
This is Fireweed, a podcast from BCIT, where we're weaving together stories of adaptation and innovation. I'm Maria Vinca. We're speaking to researchers, innovators, and just you know, regular people who are moving our world forward. Do you have a story to share with us, maybe know someone who's doing things a little differently, and it's working? Email us at fireweed@bcit.ca or send us a direct message on our Instagram at lifeatbcit. Thanks to all our guests including Clay Howey, Mark Zacharias and especially EV warrior, Amanda Bates, for fighting the good fight. And of course, thank you for listening.