From downsizing to upgrading, the adaptation of the education model
Microcredentials and smaller "just in time" training options are helping workers upgrade their skills or switch careers entirely, without the need for a degree or diploma. Host Maria Vinca talks to Ryan Chynces from Hootsuite's Online Education program about how their practical and quick courses help potential employees stand out. She also speaks to Tom Roemer, Vice President Academic from BCIT about the institution's "agile learning" model that allows students to get the education they want, when they need it.
"It came to a point where I lost my job. And that forced me to make a choice, forced me to really think hard about what I wanted to do, where I wanted to go, and who I wanted to be."
– Brett Ballah, BCIT Airport Operations program Alum
In this episode
In episode 4, we hear from Brett Ballah, an experienced journalist who realized that his passion lies within the Aviation industry, a career he has dreamt of since his childhood years. We also hear from Ryan Chynces from Hootsuite's Online Education program and Tom Roemer, Vice President Academic from BCIT who discusses microcrendentials and how they can help give experienced professionals an advantage in their industries.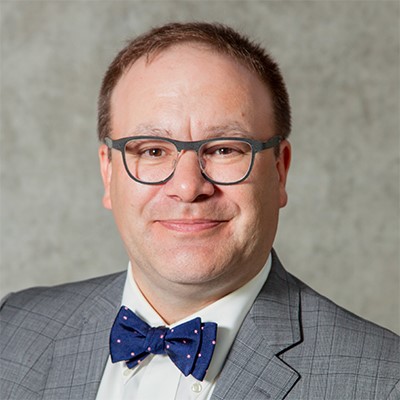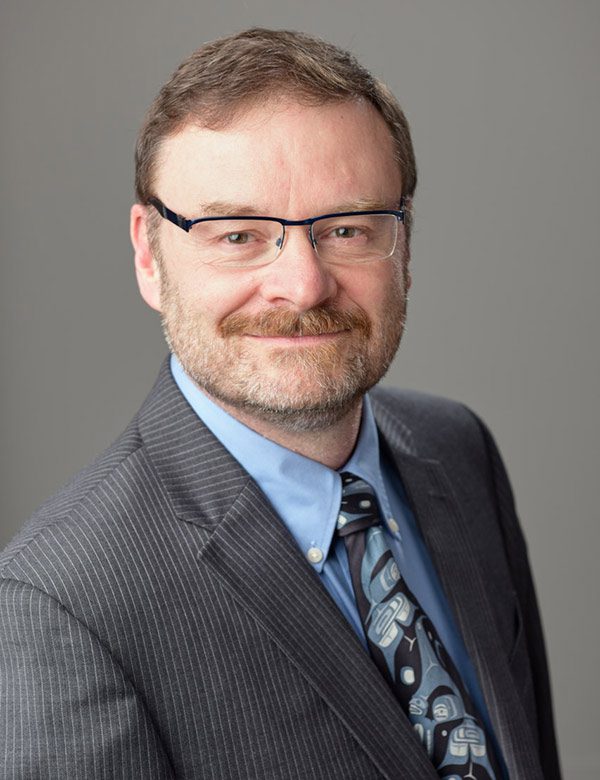 Highlights
12:44- Agile Learning
17:44- Career Readiness
Maria Vinca
Most of us at some point in our lives will consider a total career shift. Maybe you already have, apparently, about 30% of us are kind of thinking about it already, even if we aren't talking about it. Based on current trends, most Canadians will have about 15 distinct jobs in their lifetimes. For career switchers, or people who are trying to move up the ladder, it used to be that the only choice was to go back to school full time or part time. But things are changing. As we'll hear later, educational institutions and even private industries are offering more flexibility and customized options for people who want to retrain. Sometimes a career change can come from boredom, or from finally paying attention to that inner voice that has been asking for something different. In other cases, career changes happened to us, through downsizing or industry changes were laid off, and we have to adapt. In Brett Ballah's case, it was a bit of both. He recently made the leap from being a mid-career journalist to becoming a student of airport operations.
Brett Ballah
So I was in journalism, and I progressed to various jobs over the years, and I would change jobs every it wasn't necessarily like a strategy, but I would change jobs every three or four years. And that included in some cases, promotions, like going from a reporter to a producer job, or changing cities, moving from Quebec City to Vancouver. And each time looking for, you know, the space where I really fit, marrying my passion with my abilities, and really trying to find that space where it all came together. And so, it was constant progress. And at the same time, getting further and further away from what I really loved, which is telling stories and connecting with people. So I rose up the ranks to a point where I thought I was able to make a contribution, but I was very detached from what my passion was. And I really wasn't happy, I wasn't happy doing the work. And that affected my relationships with people that affected who I was at home. And so there was a lot of, you know, what do I care about what what I really want to be who do I want to be?
Maria Vinca
Welcome to Fireweed, the podcast from BCIT. I'm Maria Vinca, the pink and purple fireweed is the first plant to return to the land after a forest fire. It's resilient, and incredibly adaptive to its new surroundings. And on this podcast, we're featuring people, businesses and institutions that are adapting to their changing surroundings. If that sounds like someone or something familiar to you, send us an email at fireweed@bcit.ca. We're always looking for stories of resilience. Now, let's return to Brett. He doesn't know it yet. But in our timeline, he's about to experience a massive change.
Brett Ballah
I lost my job well down to that I lost my job. And so when that happened, it kind of forced an issue that was bubbling in the back of my mind anyway. And that is to say, I've always loved aviation. And though I love journalism, I wasn't loving what I was doing. And so you know, it came to a point where I lost my job. And that forced the issue and forced me to make a choice, forced me to really think hard about what I wanted to do, where I wanted to go and who I wanted to be.
Maria Vinca
There's nothing like losing your job to throw you back on yourself and give you plenty of time to think. After such a sudden exit from his busy journalism career, Brett found himself reflecting on his childhood.
Brett Ballah
I would often think back to when I was a kid, four or five years old, growing up in Edmonton, and I grew up under the flight path of the old Municipal Airport in Edmonton. I can still remember the first flight would take off at 7 am. And I knew that even as a kid I knew when the first flight was and I would get out of bed and run to the window to see that first flight takeoff. I wanted to know what runway they were using. I want to know what the aircraft was. It was the same aircraft. I wanted to know everything about it like all they're going to Calgary okay and there's the plane there it is I see the room out there using that runway. So the wind's coming from this direction. Like I figure all these things out in my own little mind as a kid and so when it got to the point of me considering well what do I really want to do, I remembered back to that and that feeling of awe and wonderment and just amazement that I had a kid and that helped guide me into the Aviation program into the Airport Operations program at BCIT.
Maria Vinca
Brett had thought about going back to school before but it was always those practical life things that stopped him.
Brett Ballah
How I ended up at BCIT actually was, was partly my wife's doing. In that one night, she had taken some courses at the Aviation program at BCIT. And I sat in on the information night, and I could still remember the feeling of being there, there were about 20 of us in the room, give or take, and we got to ask some questions. And I came out of that thought, yep, that's it. Like, I don't know how I knew. I just knew that. At that moment. That was it. That's what I wanted to do. So all of a sudden, I went from a bit of a pie in the sky idea of "I'm going to go back to school to change my career" to "oh my god! I'm going back to school, and I'm going to change my career." How did this happen?
Maria Vinca
More and more people like Brett are returning to schooling of some sort, and are reinventing themselves and midlife. That isn't easy. Brett was a respected professional with over 20 years of experience. And now, he was starting again, he had to adapt his mindset and adjust the sense of identity, as much as anything. So Brett, talk to me about the challenges of going back to school full time.
Brett Ballah
There is a real sense of trying to think of the right word, but there's a real sense of mourning that you have to go through for who you were, and the relationships you'd formed. And for the routine that you lived, suddenly, it's not there anymore. And so you have to give yourself permission to live that, you know, adapting from professional life, student life had to think of finances, you had to think of time management, technology, you know, even the personal relationships, like, you know, how am I going to fit into a new group of, essentially kids. Like, I'm going back to school with 18, 19, 20-year olds. I'm 48, I'm middle age, how am I going to fit into a group of a bunch of kids? But once I made that leap, then it got easier to go to decide, okay, I'm a student. Now, this is actually really exciting in and going back to school, how many people have that chance?
Maria Vinca
The experience of being at a crossroads in a career is pretty universal. So our layoffs for that matter, many people do choose to go back to school full time. But it isn't the only option. More than ever, employees are looking to upgrade their skills while working, whether it's for their current job, or in preparation to make a career switch. Maybe you like your industry, but need more skills to advance. Or maybe you like your role, but you want to shift industries, you probably need to upgrade your skills and knowledge in very specific areas.
Enter micro credentials, bite size certifications, and very focused areas. They show up as badges on your LinkedIn account, signaling to employers that you're upgrading. Micro credentials are offered by educational institutions, but also through private companies. I talked to Ryan Chynces, the Senior Manager of Online Learning at Hootsuite Media. Hootsuite develops these intentionally short specific courses open to anyone, some can be completed in a few hours for others take a few weeks. If someone was feeling stuck in their career, how would these types of courses help them?
Ryan Chynces
Our courses aren't theoretical, we're not going to teach you, you know, the philosophy of social media. And so by watching our courseware, learning those tips and tricks, having better results with your social media marketing efforts, or your social selling efforts, that is going to help you do better in your job, and it's going to help advance your career. So by credentialing people and giving people that badge, it sort of consolidates their knowledge into a credential that they can then use to show off to say, an existing employer to show that they're taking steps to improve their career, or I think potentially, more importantly, to prospective employers. So if you get a registered credential that you can put on your LinkedIn page as a registered official qualification, and HR teams are then looking at you as a potential candidate, and they see "Oh, wow, this person is certified in social media marketing," that's really impressive. That kind of sets you ahead of the other people, the other hundreds of people who might be applying for that job.
Maria Vinca
So do you notice microcredentials when you're hiring?
Ryan Chynces
So as a hiring manager, when I'm trying to sift through the hundreds of applicants that I'm getting for, say, an entry level or even a specialist job, one of the things one of the research techniques that I do is first I Google their name and see what comes up. Generally, it will be LinkedIn that comes up and one of the top three, I go to LinkedIn, and I see the personal brand, the professional brand that they're conveying. And then the next thing I do is I scroll down to their qualifications. I want to see what additional training that they've taken the initiative to do in addition to their university degree, and micro credentials are a big part of those official qualifications that show up on LinkedIn that demonstrates a lot about not only that person's initiative to do thesecredentials, but also the knowledge that they're gonna bring to the table when they start the job. And it's gonna have a bearing on whether they're going to be able to hit the ground running when they start. And I can definitely tell you that if someone has taken the time to pursue relevant, industry relevant qualifications, that's a game changer for that person. And it's going to be a minority of people that have taken the time to get relevant microcredentials, for example, on software tools that they would need to do those jobs. And it's going to be, you know, under 10%, or doing those sorts of things.
Maria Vinca
So what are some important factors that you think of when designing a course?
Ryan Chynces
What we settled on was course certification courses that take really, honestly no more than a day to finish, even our even our longest course, the Social Marketing course, if you sat down, you could finish that in five hours, take the certification exam in one hour. So in a day, our shortest course, is that Social Selling course that I mentioned. And that's for sales professionals who have very, very little appetite for sitting in extended trainings. These are people who want the tips and tricks that are going to get them results fast. And Hootsuite research has shown that our audience, the audience that we court wants tips and tricks that are going to get them results fast. And so that's really how we've tailored our all of our certification courses. Inversely, you can purchase one of our certification courses, and you can challenge the certification exam and you don't have to take the education. That was a conscious design decision that we made, because we knew that there's going to be people out there who are say, social media managers who have maybe three years experience managing social media, they do know their stuff. Well, what they're looking for is a way to consolidate their knowledge and their experience into a credential that they can show to their boss, or they can show to another prospective employer to take that next step in their career, whether that be a promotion, or whether that'd be a job change.
Maria Vinca
You're listening to Fireweed, brought to you by BCIT. Do you know of someone innovating in their field, or taking an adaptive approach to problem solving, email us at fireweed@bcit.ca, or send us an Instagram message at @lifeatbcit. Now, private companies aren't the only game in town when it comes to this new flexible way of learning. institutions are also recognizing the evolving needs of lifelong learners. While BCIT offers a wide variety of full time programs like Brett's is also now offering microcredentials. It's part of what BCIT academic VP, Tom Romer calls agile learning, which has the principles of flexibility and responsiveness at its core.
Tom Roemer
So BCIT coined the term Agile Learning, it's actually quite frankly, a BCIT invention. And it came from the recognition that agility happens on both sides, on the employer side, and on the student side, the employers need quick solutions to current problems, there's a new technology coming up, I need to quickly enhance my workforce skills so that they can tackle this. On the student side, it's the agility, about the flexibility about how to acquire that knowledge. I want flexibility in what courses I choose, I want flexibility in when I study, I want flexibility in how I study, I want flexibility of mixing and matching different sources of learning. A very good example in that respect would be Indigenous learning, nobody really infuses Indigenous learning in in the curriculum just yet in a proper way. So here's the opportunity to provide a credit for that. So that's a little bit the difference of the agile learning model, compared to the traditional learning model, which other than maybe certain electives is rather prescriptive, and this rather predefined of what the student can take. And that comes out of our Part-time studies program. Agile learning means you are not looking for that two, three, four or five-year commitment, but you're looking at quick solutions for a competency for a skill that you need to pick up to continue either in your employment or to successfully transition to a different form of employment.
Maria Vinca
All of BCIT's programs are geared to applicability in the workforce, but it's really those part-time classes that are evolving to meet the needs of different job seekers. More and more part-time classes now have a competency based certification associated with them. Rather than just having a statement of completion. I asked Tom to talk about the advantages of micro credentials.
Tom Roemer
So we get a lot of practitioners who come to us and says, I'm not interested in a paper. I just need that knowledge I need to carry on with that knowledge and microcredentials marry the two by saying, "Okay, we offer that course to you in a short cycle format but at the end, there will be a bit of an assessment." And then we can give you a certificate for that,we can give you what we call sometimes a parchment. In layman's terms a piece of paper, saying, yes, you have taken that course. And you have demonstrated that you understand the knowledge. Statement of completions are often more you have attended the course. But there's no assessment of your skills after that.
Maria Vinca
Microcredentials don't develop in a vacuum BCIT and similar institutions up and down the Cascadia Corridor are closely tied to industry and responding to the needs of the workforce. And in most cases, students who have real world experience are able to challenge the microcredentials exams without even taking the course, making microcredentials the ultimate and flexible learning. This kind of flexibility appeals to different students at different points in their lives.
Tom Roemer
Microcredentials have pretty much two distinct clienteles. One is the practitioner that requires an upgrade to their skill set. So the microcredential that BCIT ran recently, most successfully. In mass timber construction is a very good example. Here you have the construction industry that has worked with lumber for centuries. But now there's a new technology out there, how can I quickly gain that knowledge, I don't want to go through a four- year program again, I'm a practitioner in the field. So give me that additional competency. So that's one, it's "the upscaler" as they often called. The other one is what I call sometimes the "career explorer." And those are often high school graduates that say I'm not really sure yet what I want to take, I do not want to enroll in a university program that I'm actually not really enthusiastic about. Because at some point, I might feel that I'm stuck in there. And if I leave that program, then I have nothing, well then I have maybe even less than nothing because on my transcript, it looks like a failure like I dropped out because I couldn't handle it when I actually just realized that wasn't for me. So for that clientele, the microcredential allows to dip in various fields and say, I don't know I might want to give it a shot at a trades career. So I'm interested in being a machinist. At the same time, I maybe take a course in Mechanical Engineering and see if engineering is for me.
Maria Vinca
There are also some really interesting generational differences in what people expect from their post-secondary education.
Tom Roemer
One other distinction is that baby boomers and Gen X, especially Gen Xers pursued what we call career readiness. So they took a long program out of which they would apply in their first job, maybe 30% of the knowledge, but they knew that down the road, the remaining topics that they learned would apply at some point. The millennials, and especially Gen Xers are turning this around a little bit. They say what I want is in time just in time education. And I want to have that so that I get exactly the skills that I need for this job. And if I continue in my career, then I will come back and take the next competencies that helped me for the next step. But I'm not willing to now, quote unquote, sell my soul for four years to take a program during which I can't work during which I might not have much of a social life. I'm not willing to do that, tell me what I need to get this entry level job or that next career step. And I will take that, and they also demand more often that they can choose their subjects more freely. So the idea of a canned program of a prescriptive program is going slowly but surely out the window. They exhibit what we call an ala carte behavior. They want to pick and choose individual courses from a menu and say I would like to combine these to build my own personal set of skills.
Maria Vinca
So whether you're making a full career switch like Brett, or you need the certification to move up in your current career, the educational model is evolving to meet your needs and the needs of industry. And Brett, he continues to adapt. How are you feeling now excited or nervous?
Brett Ballah
Nervous and excited actually does sum it up quite well. Once we get going again, which is starting in aviation, now it's starting once we get going again, there will be a need to have people who know what they're doing, who lived horrible, rocky circumstances, and who can come through the other side. So there's opportunity on the other side, it will just take some time talking about my class colleagues who were all just doing what we can to make ends meet. While we're waiting for the opportunities to open up on the other side. It'll come you have to have patience, and you have to have confidence that it will happen. And there are days when both are in short supply, but it will happen. I have confidence.
Maria Vinca
You been listening to Fireweed, a podcast from BCIT thanks to my guest today, including Ryan Chynces, Tom Romer, and a very special shout out to Brett Ballah who continues to adapt to whatever comes his way. Do you have a story of adaptation and evolution to share with us? Email us at fireweed@bcit.ca or send us a message on Instagram at @lifeatbcit. I'm Maria Vinca. And thanks to you for listening. Make sure to follow us wherever you get your podcasts. See you on the next episode of Fireweed.