Building cities has traditionally meant altering or destroying the natural environment, but it doesn't have to be like that. Cities along the Cascadia Corridor, like Vancouver, British Columbia, are setting a new standard in which people and nature can coexist, proving to have a beneficial relationship. We hear from Christina Olsen from the BCIT Centre for Ecocities about her vision for healthy urban centres, and from international rivers expert and founder of World Rivers Day, Mark Angelo, about why it's vital to protect and restore the natural features within our urban limits.
"Ecocities are really all about balance and health. It's more than just the environment, and it's more than just the 'eco'. It's also about the people in it, the well-being, the health and the social justice aspects of how we live."
– Christina Olsen, BCIT Centre for Ecocities
In this episode
In episode 2, we hear from Christina Olsen from the BCIT Centre for Ecocities about her vision for healthy urban centres, and from international rivers expert and founder of World Rivers Day, Mark Angelo, about why it's vital to protect and restore the natural features within our urban limits.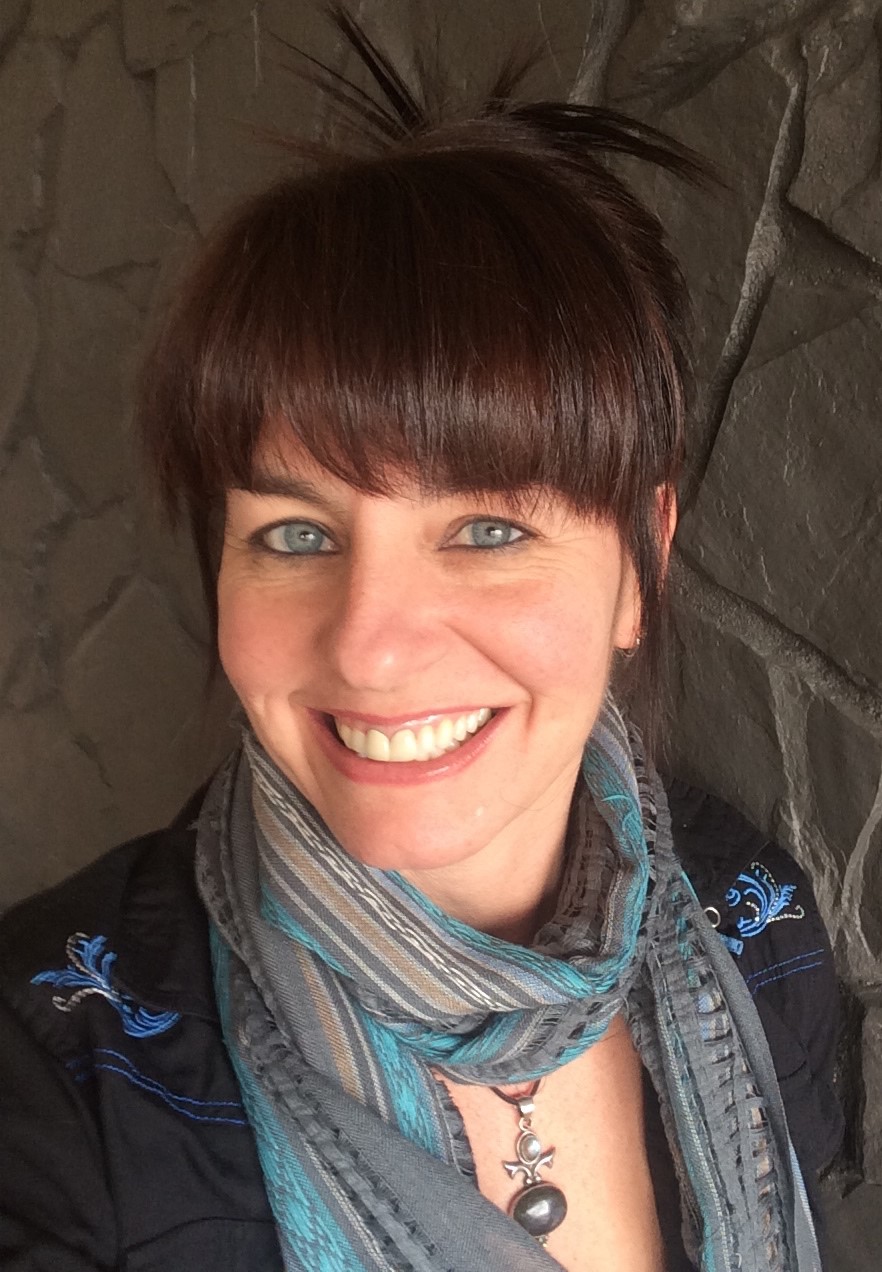 Highlights
3:42 Ecocities
7:15 Natural Systems
14:44 Ecocity Movement
PATRICK LEGGITT
Since I was a little kid, I was always obsessed with nature… going outside. I grew up in Southern Ontario, where there's a lot of developments and a lot of our natural areas have been destroyed. So, it was important to me to try to do something with my career where I could contribute to that.
MARIA VINCA
We're walking with Patrick Leggitt towards a wetland that's right adjacent to the British Columbia Institute of Technology campus. Pat's a recent grad of the BCIT Ecological Restoration Program. And part of his field work has been restoring this wetland. It's now home to plants, birds, and swampy Earth. Pat is motivated by his respect for the natural environment and his understanding of what it really means to live in a city.
PATRICK LEGGITT
I wouldn't call myself either pro or antidevelopment. Personally, I think it's just important for real solutions, real environmental solutions to kind of bring everyone on board, we have a growing population and a growing economy, there's going to be future developments. And if you can sort of get on board with that we can make sure it's done correctly.
MARIA VINCA
Welcome to Fireweed, a podcast from BCIT, where we're exploring new ways of doing things. I'm Maria Vinca. And I probably don't have to tell you that things are changing everywhere. The world is changing for the better, and for the worse. The key question is, how are we adapting and evolving to these changes. Because adaptation is important. It's the key to resilience, which is closely linked to both happiness and longevity. Becoming adaptive, personally, professionally, or as a society for that matter, requires us to pay attention. What's working, and what needs to change. Fireweed explores how we're adapting our approaches for the current context. And when it comes to sustainability, there's a lot of tinkering to do. Some might even say, dismantling. So let's get back to pattern or walk. Pat's got an adaptive mindset when it comes to ecological restoration. He acknowledges that development is happening all around us, whether we like it or not. And so he's working hard, right in the middle of that development to make it more sustainable for everyone.
PATRICK LEGGITT
When we first arrived here, this was basically just a forested area with a little muddy patch in the middle. So we essentially dug a large depression, we seeded it all with a native seed mix, we salvaged the plants that were here beforehand, and then replanted them. And then we tried to complex the wetlands. So what I mean by that is we added logs, we added islands, we add a different what we call spatial complexity to the wetland, you know, which allows critters to hide or different ecotypes for different plants and critters to survive.
MARIA VINCA
Christina Olsen is another person who understands the importance of restoring ecosystems like the BCIT wetlands. She's all about maintaining ecological features within urban environments. Christina is part of the BCIT Centre for Ecocities. It's an organization that helps cities measure how sustainable their practices really are. So Christina, tell me more about the ecocity idea.
CHRISTINA OLSEN
So ecocities enable human societies to operate within planetary boundaries, which are the limits to how much of the Earth's biophysical processes can be disturbed without generating large scale, abrupt or irreversible environmental changes. In other words, an ecocity is a city that's about the health of both ecosystems and humans together, so that we can all continue to live well on this planet that we share. So ecocities are really all about balance and health. So it's, it's more than just the environmental and it's more than just the "eco", even though it says ecocities, it's also about the people in it, and the well-being and the health and the social justice aspects of how we live. So, we need equitable access to resources and fairness and justice. And all of these things are concepts that are captured in ecocities. So, health of humans, and health of the ecological systems that support us.
MARIA VINCA
This way of thinking about cities seems like a win-win. But restoring wetlands and other ecological features is just a tiny mucky piece of the sustainability solution in urban areas. We need a long term approach because we know, just as we're still playing catch up with the environmental messes made in the past, a lot of the damage we're doing now will have a negative ecological impact in the future. So how sustainable are most cities?
CHRISTINA OLSEN
When we talk about sustainability, you know, that exact concept means something that can continue into time indefinitely. So our lifestyle as it is now generally around the world can do that.
We have something called ecological carrying capacity, which are the limits to our planet that we have to live within. And we are not doing that. But right now, there isn't a city that is consuming resources at a rate that is consistent with one planet living. So, if we all lived, for instance, like an average Vancouverite, we would need three planets of resources to sustain us. So, we can either go with Elon Musk and start colonizing other planets and go through all of that hassle. Or we could just figure out how to live in the one planet that's already well suited to us.
MARIA VINCA
You're listening to Fireweed from BCIT, a podcast exploring our current modern conundrums and the adaptation and resilience required to get through them. Whether it's a way of working, thinking or rethinking, we want to talk about it. Got a story to share with us, email us at fireweed@bcit.ca, or send us a DM through our Instagram @lifeatbcit.
So yes, trying to save our worlds by creating ecocities can feel overwhelming. But Christina Olsen of the Centre for Ecocities, says the impact of curbing the incessant growth of urban centers is huge. Right now, cities account for half of the world's population and two thirds of greenhouse gas emissions. So focusing on cities really does make sense. One of the frameworks the Centre for Ecocities uses in their work is the shrink – share – regenerate model.
CHRISTINA OLSEN
One is reducing consumption of resources for those that are using too much. And number two, increasing access of resources for those who don't have enough to meet their own needs. And number three, and the most important one is regenerating the natural systems that support all of us. So without nature, nothing else survives. All of life depends on natural systems. We need plants we need clean air, we need water ways we need it all to be working in a way that supports life. So even though we need to reduce consumption by the high consumers that are over consuming our budget of natural capital, and we need to bring up resource access to those who don't have equitable access to have fulfilling healthy daily lives, really, its nature, that is the key. If our natural systems go, we go with it, there's no clearer way to say it. And more and more, we have to get back to the basics on natural systems and recognize that intact ecosystems and full biodiversity on our planet is the thing that's really going to get us through.
MARIA VINCA
So having healthy thriving ecosystems within cities is crucial to stopping or at least slowing down climate change, and actually makes economic sense too. So that's what Pat is working towards by restoring wetlands in urban areas.
PATRICK LEGGITT
So Guichon Creek is a is a naturalized creek that goes through BCIT campus. What both Guichon and the wetland do is they mitigate some of the impacts of flood water and stormwater. They're both going to kind of work together to reduce some of the impacts of stormwater and flood water. So you can imagine a rain event where the water is going to be rushing into the wetland, it's going to slow way down, it's going to fill in its bank and it's going to very slowly kind of come out of it and come back into the creek you can kind of think of it like a coffee filter. So the plants physically filter out some of the sediments and contaminants in the water. Instead of putting in a very expensive and high upkeep wastewater treatment facility, you can build a series of wetlands that fulfill the exact same role that not only provide your city with cheaper, clean water, but can also provide your city with access to green spaces and provides this huge ecological value to the species and critters in the area.
MARIA VINCA
Mark Angelo is an internationally recognized rivers expert and founder of BC Rivers Day and World Rivers Day and he actually led the restoration of Guichon Creek, which is right by the BCIT wetland a few decades before Pat came on the scene. Mark, why did you decide to restore Guichon Creek back in the day.
MARK ANGELO
I first saw Guichon Creek almost 50 years ago when I started at BCIT. And back down the stream was extremely polluted it had been dragged and stripped of streamside vegetation. It was basically a lifeless drainage canal couldn't help but think wouldn't it be neat if we could bring the creek back to what it once was? We removed tons of litter and debris, we planted thousands of trees and shrubs. We worked with the city to clean up pollution and slowly, but surely, the stream started to come back to life. And today, it is once again a vibrant stream. It is a beautiful feature in our community. And I look at the story of Guichon Creek and I think it just highlights the fact that we should never give up on any waterway. So we've got both a healthy trout fishery as well as salmon spawning in the creek now every year and that's been remarkable that that's been wonderful to see, especially knowing what the creek was like 50 years ago, and just how what in a bad state it was.
MARIA VINCA
Examples of urban ecological restoration are happening around the world. Mark's been able to witness the benefits right here in our region.
MARK ANGELO
Seattle has done some wonderful work in the northeastern part of the city restoring Thornton Creek, it to once was a very polluted stream not unlike Still Creek and Guichon Creek. But there's been a great effort to clean it up to restore it. And Chinook salmon once again are spawning in that Creek. And that particular stream has also become a living lab in terms of how we might restore Puget Sound in a broader sense. So it's really a hopeful and inspiring example. Then if you move a little further south to Portland, you see a good example there in the restoration of Crystal Springs. That's an area where they've naturalized and cleaned up the creek, they re-established a natural wetland. And now they have salmon spawning in downtown Portland in the same way that we've seen here in parts of our city.
MARIA VINCA
How does restoring natural areas within cities benefit the people that live in them?
MARK ANGELO
You know, Guichon Creek is this incredible area where I spend time with my kids and my grandkids. For kids that live in cities, I don't think children get out into nature as much as they would like to in an urban environment. And I think that's something we have to try and counter. So trying to get children out in the natural world as much as possible is a very good thing to do. Not only does it provide a great experience, but it enhances their appreciation of nature, and I think also enhances the chances of them becoming good environmental citizens as they get older.
MARIA VINCA
Christina couldn't agree more. Remember, ecocities are about a lot more than just the "eco". You could even call them human cities.
CHRISTINA OLSEN
Another thing that cities and citizens can both do is really pay attention to nature in their city, and emphasize natural surroundings, natural systems, and place higher value on nature, both within the city and surrounding the city. And I mean, during the pandemic, many of us in cities have discovered how important nature really is, you know, nature has become our place of refuge, you know, we go out for our walks, and, you know, it's the safe place to meet people now. So nature is our safety. So, one thing about nature and cities is that it connects nature and people and it makes us healthier and happier. So for instance, walking in an urban forest or even sitting in a park, it doesn't just provide an opportunity for exercise, or socialization or break from home or office. But it connects us to other people and to the natural systems that support us. So suddenly, we're having a broader perspective.
MARIA VINCA
Let's get back to Pat and his work on the wetland. He's driven by a passion to restore those natural features that make our part of the world so livable.
PATRICK LEGGITT
I think wetlands are an underappreciated part of our society. And I think a big reason for that is that we've lost so many of them. If a lot of people saw how prevalent wetlands were on the landscape before we started draining them, I think there will be a lot more conservation efforts going towards them. So we can restore areas that works. And there's a lot of degraded landscapes around that we have to restore. But if you can conserve it, you're going to save a ton of time and you're going to get more value out of it.
MARIA VINCA
And while restoration is a key part of the ecocities framework, and we all know it's important, there may be an even better way to ensure the longevity of our cities. So Mark, what's the key takeaway?
MARK ANGELO
I'm a real believer in the Eco city movement, and I'm of the belief that you can have both either you can proactively protect natural spaces in cities up front and places like Vancouver and other cities have had some success in that regard in the Pacific Northwest. But where that hasn't happened, redevelopment creates some wonderful opportunities to bring nature back in effect to rewild certain areas to make them what they once were. And there's lots of restoration examples like that occurring now around the world. And that's incredibly positive and that it makes those cities better places on so many different fronts. So I've never believed that it has to be a choice in a city between concrete and nature. I think we should strive to have both and I think that's very doable.
MARIA VINCA
You've been listening to Fireweed, a podcast from the British Columbia Institute of Technology. I'm Maria Vinca. We're always searching for new stories of adaptation and resilience, whether it's on the local or global scale. Email us with your stories of resilience and personal evolution at fireweed@bcit.ca. If you like what you've been hearing, I really hope you'll follow us on all your podcast platforms. Thanks for listening.