Humboldt Bronco player Ryan Straschnitzki's journey from hockey hopeful to accessibility advocate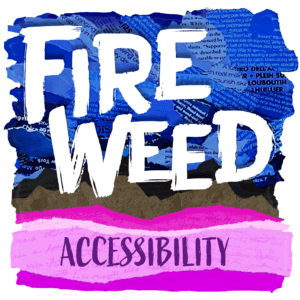 Ryan Straschnitzki knows, first hand, what it's like to adapt—he's a survivor of the 2018 Humboldt Broncos bus crash, in which many of his Junior 'A' Hockey Club teammates were badly injured, or lost their lives. We talk to Ryan about life after the crash, learning to navigate a world that wasn't built for him in a wheelchair. We also speak with Brad McCannell of the Rick Hansen Foundation about creating meaningful access in the built environment, and adaptive technology pioneer Jaimie Borisoff about his research designs that make everyday activities better for people with mobility issues
"First thing they discovered was that 57% of people with disabilities are ready and willing and able to work, which means in real dollar terms, that costs the gross domestic product of Canada $16.8 billion every year."
– Brad McCannell, Rick Hansen Foundation, Access and Inclusion
In this episode
In episode 1, we hear from Ryan Straschnitzki, a survivor of the 2018 Humboldt Broncos bus crash. We talk to Ryan about life after the crash, learning to navigate a world that wasn't built for him in a wheelchair. We also speak with Brad McCannell of the Rick Hansen Foundation about creating meaningful access in the built environment, and adaptive technology pioneer Jaimie Borisoff about his research designs that make everyday activities better for people with mobility issues.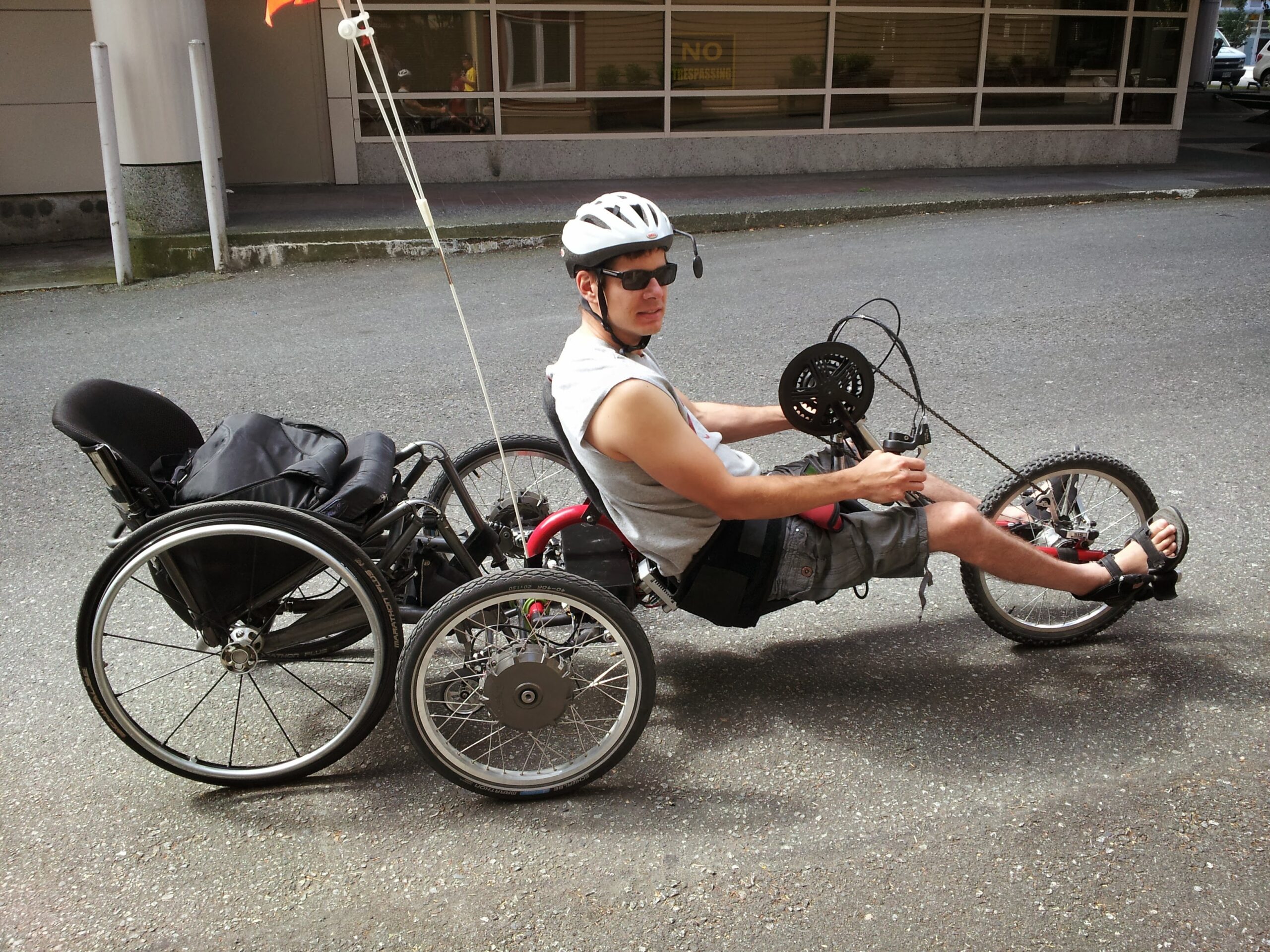 Highlights
03:19 – Get outside your comfort zone
10:12 – Accessible communities
12:00 – Population data
13:12 – Population data
TV and radio reporters
We are heartbroken and completely devastated by the tragedy that occurred yesterday. According to the police, the bus was headed north yesterday evening. Twenty-nine people were on that bus, we will never forget. April 6, 2018.
Maria Vinca
You probably know the story of the Humbolt Broncos and the 2018 bus crash that killed sixteen people and injured thirteen. It was hard to escape it, honestly, and the media coverage over the past few years has been intense. Ryan Straschnitzkii survived that crash. He broke his back and is now a paraplegic living just outside of Calgary.
Ryan Straschnitzki
My injury is a spinal cord injury at the T-two and T-three level, which means it's basically right above the nipple line. So, it doesn't really allow me to use my core muscles the way that normal people would. And right now, I'm wheelchair bound. So, I'm kind of learning to live life a whole different way because not being able to feel anything or move anything, you have an easier upper body for almost everything.
Maria Vinca
Adapting to a life changing injury is without a doubt, an enormous challenge. Ryan's experience has been pretty unique and the media attention, particularly in the first year, was inescapable. And through the loss, the surgeries, the recoveries and the rehab, the players including Ryan became symbols of resilience. Eventually, as it always does, the media attention lessened.
Ryan Straschnitzki
Once that died down, it was kind of we're on our own. And, you know, we had no more distractions, we didn't really have things to do except work on ourselves. I obviously went through tough times, and I think everyone does, but I had to start being more independent and finding out what I want to do in life.
Maria Vinca
I'm Maria Vinca, and this is Fireweed, a podcast about human adaptation and resilience brought to you by the British Columbia Institute of Technology. You see, fireweed is the first plant to grow back after a forest fire, unbelievably vibrant and bright. It's a sprinkle of hope across devastated landscapes. And that's what this podcast is all about; sprinkling hope and showcasing stories of adaptation on the personal, the technical, societal, and global levels. In fact, adaptability is now seen as a critical skill by top employers across the country. Ryan Straschnitzki knows a lot about adaptation, resilience, and hope. He's still adapting to his injury more than three years later. Always an athlete who likes to push his limits physically, he now looks for new kinds of challenges. So, what's it been like having to relearn to do just normal everyday things?
Ryan Straschnitzki
Emotionally, at the start, it was super frustrating because I'm like, you know, right now I should be playing hockey, I should be training, I should be doing the things that I would normally be doing. But having that sort of taken away from me was obviously hard to deal with. But I had a good support group. Some of the things I had to learn in a chair was doing wheelies up curbs, and you know, I've had to kind of learn the hard way. I've fallen out a few times and had accidents. It's just something you have to deal with firsthand and coming from a high athletic background, playing high level hockey and training to be the best. It's just like, you have this mindset of 'Okay, do it again…Do it again, get outside your comfort zone.' The only way you're going to get better is if you're uncomfortable in certain situations until you're not uncomfortable with it anymore. So, I had to put in a lot of practice, a lot of time and [go through] a lot of failures as well.
Maria Vinca
Ryan is adapting to his life the best way he knows how. He's putting in the hours and practicing to make his life in a wheelchair the best that can be. Sounds a lot like training for the NHL to be honest. He's traveled for rehab and physical therapy. He's had multiple surgeries, including an epidural implant to help him gain back some core function for sled hockey training. And his family remodeled his house to make it more accessible. Still, Ryan has had to work on accepting his new life as a paraplegic. How hard was it to accept that this was going to be your life using a wheelchair?
Ryan Straschnitzki
I mean, at first, I had no idea what to do. I was kind of sitting there in my hospital bed wondering what was next and I had to come to the conclusion that okay, this accident was my fault. Terrible what had happened. These are the extent of my injuries. So, I had to learn that a lot of things are out of my control, but it's up to you to decide what you do.
Maria Vinca
Kirsten Sharpe is an accessibility advocate and has been using a wheelchair since she was 14. You might say she's an adaptability expert. She works with Spinal Cord Injury BC as a peer mentor, talking to people about their injuries and helping them adapt to life in their wheelchairs. I asked her what she thought was the hardest part for people like Ryan who are adapting to a permanent injury.
Kirsten Sharpe
I think they have to accept it themselves. You have this idea of what your life is and what set and also what other people expect you to do. And you feel you have to conform to that. And it really depends on who you surround yourself with. I mean, they say it takes a village and it really does if people approach you in an accepting way, it's going to be easier for you to accept that.
Maria Vinca
Kirsten says Ryan's problem-solving approach is common for someone with a life changing injury. But the real work of adaptation comes from within.
Kirsten Sharpe
I mean, I guess it's like aging and people are like, I can't do that anymore. And it's really tough to move on. It's really tough to accept that that's not me. And you have to be able to look at yourself and think, 'Wow, this new me is pretty awesome.'
Maria Vinca
And the new Ryan is pretty awesome. He's active and hopeful and determined, but there are still the frustrations of navigating a physical world that just wasn't built for him. Luckily, there's a lot of research going into this very problem right now. Here at BCIT, for instance, and educational institutes across the country, and up and down the Cascadia Corridor. People are thinking about ways to make a future that's more accessible for everyone. Take Jaimie Borisoff, for example, from BCIT, his Rehabilitation Engineering Design Lab, or REDLab for short.
Jaimie Borisoff
I'm Jaimie Borisoff. I'm BCIT's Canada Research Chair and Rehabilitation Engineering Design. And as my title suggests, we do rehabilitation engineering.
Maria Vinca
Jaimie who uses a wheelchair himself, focuses on making life easier and more inclusive for people with disabilities and for anyone who has mobility issues. So Jamie, tell me more about your work with REDLab.
Jaimie Borisoff
At REDLab, we do rehabilitation engineering design, which is a very interesting multi-disciplinary topic that combines studying and learning about how people live lives in the community and the barriers and challenges they face along with developing and designing technology to help them overcome those barriers. And that entails designing pieces of assistive technology to help people with disabilities or older adults cope with the challenges of everyday living and make their lives, you know, try to make them be able to participate more fully in the community.
Maria Vinca
One of REDLab's most well-known developments is the elevation chair. It's a high-tech wheelchair that allows users to adjust their seat angle and height depending on the activity.
Jaimie Borisoff
So, the elevation wheelchair lets you change your seat on the fly in real time to suit whatever activity you're doing. So, when we are thinking about wheel mobility, and designing better wheelchairs, better attachments for wheelchairs for active people in the community. We're thinking about it a bit more inclusively and broadly and thinking about how people cannot always fully participate in their community with their families and friends and doing activities they want to do. And so, we're trying to make inroads in that regard. And can we have an attachment device, a feature on your wheelchair to then take you from accessible indoor mode to outdoor mode, so to speak, to then get onto trails to get onto areas that are not really made accessible. As a wheelchair user, I can do almost anything anyone else can do if I plan for it [and] if I have the proper devices, the proper support from other individuals and programs, and these sorts of things. But what I often can't do is be spontaneous and do it when I want to for instance
Maria Vinca
Right now, Jaimie and his colleagues are focused on developing adaptive gym equipment. It's particularly important to him because wheelchair users are at an increased risk of cardiovascular disease, and even diabetes. So staying active is extra important.
Jaimie Borisoff
There is not a lot of accessible gym equipment and spaces and options really for people if they want to do strength and cardio training. For instance, people use manual wheelchairs to get around. They're using their arms and they're [at] risk of chronic upper arm injuries and chronic pain and these sorts of things. If we can come up with better ways to exercise that complement the wheeling movements and the muscles being used for wheeling. That's going to be a good thing too.
Maria Vinca
One of the pieces of equipment Jaimie is working on is an adaptive skier, something that Ryan would love to see in his gym. While he has been able to get an accessible parking spot at his gym. The equipment itself isn't always accessible.
Ryan Straschnitzki
A lot of cable exercises are applicable to sledge hockey, which I need to use and sometimes they're too high and it's just the tiniest, tiniest thing you can't control and obviously you find ways around it. [You] use different materials that you can find around you, but I know myself and a lot of the other guys would absolutely enjoy seeing more accessible gyms and equipment as well.
Jaimie Borisoff
If you make communities more accessible. If you provide technologies that help people get around the community more effectively, you're actually helping far more people than just people that use wheelchairs, for instance, you're helping moms pushing their strollers, dads, pushing strollers, you're helping people shopping carts, and you're very much helping the aging population. And so anything we can do for, say, a young 22 year old that can remember the community uses a wheelchair is actually going to help an 86 year old person that is finding it a lot harder to get around their community, because they just had a hip replacement.
Maria Vinca
Sounds pretty great, right? Hopefully even! It is, but remember that adaptive equipment is only a part of what we need to do to make our world more accessible to everyone. You're listening to Fireweed from the British Columbia Institute of Technology. On this podcast, we're exploring how adaptability is kind of like the secret sauce that helps us move forward and build resiliency, as people as businesses and as a society. Got a story of adaptation on the personal or global scale, or anywhere in between? You can share with us at fireweed@bcit.ca or DM us on Instagram @lifeatbcit.
Welcome back. Brad McCannell of the Rick Hansen Foundation has a modest goal. Basically, he wants to redesign the world. He's working to ensure the built environment is accessible to everyone – whether or not they have a disability, or as he says, they are temporarily able bodied. So Brad, how large is the population of people with disabilities?
Brad McCannell
Statistically, in Canada, roughly 20 to 24% of the population are people with the report a significant disability. Because for every one of those people, there's at least one other person in their life – brother, father, sister, husband, wife, lover, paid caregiver, paid lover… someone else in their life, that also benefits from a barrier free environment. And they've benefited not only because they can now help me, but they can stay safe, they can help me without hurting your backs, they can help me getting in and out of a tub for example. So, it's not 24% of the population, it's 40% of the population.
Maria Vinca
Brad argues that if people with disabilities were considered to be a real market, one with money to spend, people with disabilities would get better treatment, have better access, and in many cases lead fuller lives.
Brad McCannell
So, if the question is how do people with disabilities fit into the marketplace? It's a really interesting numbers came out of the Conference Board of Canada. The Rick Hansen Foundation commissioned the Conference Board to do a study on what would happen if all the commercial space, the office space, the retail space in Canada. What if that was all accessible? First thing they discovered was that 57% of people with disabilities who are ready and willing and able to work, that means in real dollar terms, that that cost, the gross domestic product of Canada is $16.8 billion every year. $16.8 billion. Now, I know that if there were $16.8 billion buried out on the road, we would go dig it up. And if we needed special tools to go do that, we would develop those tools. And if you needed training on how to operate those tools, we would do the training, but we would not leave $16 billion laying out in the road.
Maria Vinca
Brad is the creator of the Rick Hansen Foundation Accessibility Certification Program, which is used internationally. The tool certifies a level of meaningful access for buildings and sites – emphasis on meaningful. Brad says creating this meaningful access goes well beyond just building to code.
Brad McCannell
There's three things you have to do before you can create meaningful access. Number one is understanding who people disabilities are. First thing out of your mouth has to be accessible to who? To wheelchair guys? To people who are blind? To people who are deaf? People with low vision? Hard of hearing? Intellectual disabilities? They're all different disciplines. So, the built environment is not a yes or no answer. There's everything's grey on access. Number two, you have to change the design culture. And you have to chain the owner- operator culture. That means we have to educate the design community. We have to educate the planning community, we have to educate the trades. There's no part of the industry that is not affected by this. And so, part of our project was to create a training program to help people understand how the RHFAC actually worked. But the real key to the whole thing was in the process of teaching architects and planners, how to use the tool, we can see the light go on. Suddenly they started recognizing things that they just didn't know.
Maria Vinca
And the number three way to create meaningful access is developing common standards and language to measure accessibility across the built environment.
Brad McCannell
That's why we created the RHFAC. Again, I don't mean to sound like an advertisement for this thing but what it does is it creates common methodology and common language to use across the entire built environment. That means things are measurable. We can see what progress we're making. We can see what progress we're not making. We can see where the holes are. But it's that old thing, when someone says we wanted to be accessible – to who? And if you don't have common language, if you don't have common methodology, then we are back where we started with all everybody doing their own thing. It's not sustainable.
Maria Vinca
To become a more accessible society, it's going to take a multi-pronged approach. We need to make improvements from the way we envision adaptive devices, to the way we build our buildings. And we're also going to need to upgrade our attitudes as a society. Shane Simpson is the retired Minister of Social Development and Poverty Reduction in BC. He's worked on the accessible British Columbia Act, and says government's role in improving accessibility is clear.
Shane Simpson
Government has an essential role in addressing the myriad of issues that persons with disabilities face. First of all, of course, is to create the legislative and regulatory framework – one that addresses issues of human rights of equity and of opportunity, as well as building public awareness, government has a critical role to build public awareness around the essential issues, persons with disabilities face. It also needs to partner with other levels of government and internally to make this work. And then the really essential issues like employment, like housing, like access to services, being able to access buildings, things like that are critical too. Government has to respond to those. When we were doing this work in British Columbia to develop this legislation, I expected that when we talked to people we would hear about housing and employment and services and access to buildings and those kinds of things. What we heard most strongly was this issue of culture and opportunity. And people with disabilities wanting to be treated like everybody else, wanted to be accepted for their diverse ability as much as their disability.
Maria Vinca
And Ryan? He agrees. A shift in attitude is a crucial starting point for creating equitable access. It's what will drive people other than the advocates, the researchers, the policy folks, and the people living with disabilities to create meaningful change. Emphasis again, on the meaningful. So Ryan, can you talk about how you would like to be treated by other people?
Ryan Straschnitzki
Yeah, I know, the wheelchair sticks out and for, for myself included, along with others with disabilities that are quite visible, I think the biggest thing at the end of day is the is the respect aspect. You know, we just want to be treated as equals, we want to see a lot more places accessible, we want to be able to enjoy life just like any other person would. Before the accident. My goal was to play college hockey, possibly pro hockey, and make an honest living being a pro athlete. And unfortunately, because of the accident, obviously, pro hockey probably isn't in the running coming up. So, it's sort of an alternate path/ I have all this strength and mentality because of the way I was beforehand to make it to pro hockey level. So, I kind of adapted, brought over all those habits and goals and virtues over into this next goal of mine to make the Paralympic Games. So, in a way, it's sort of an alternate path and kind of gives me a reason to push forward and you'll carry over what I learned about.
Maria Vinca
You been listening to Fireweed, a podcast from the British Columbia Institute of Technology. I'm Maria Vinca. Thanks to my guests today, Ryan Straschnitzki Kirsten Sharpe, Jaimie Borisoff. Brad McCannell, and Shane Simpson. Meaningful change starts at home at the individual level. So, thanks to you for listening. If you feel moved to do so please leave us a review. We'd love to get your feedback. We're always searching for inspiring stories of human adaptation, whether it's on the local or global scale. So, if you have an idea for a story, give us a shout at fireweed@bcit.ca