Project Services undertakes coordination of capital projects on BCIT's campuses. More information on current and completed projects can be found on the Completed Projects, Future Projects and Campus Notices page.
Featured projects
Here are a few projects that are currently underway or recently completed on our campuses:
Mass Timber Student Housing
$115M project for tall timber high rise student housing building
Burnaby Campus Health Sciences Centre for Advanced Simulation
$78.3M integrated and comprehensive building to advance the delivery of healthcare education
$7M project to renovate the BCIT main entrance walkway from Willingdon Avenue, student seating area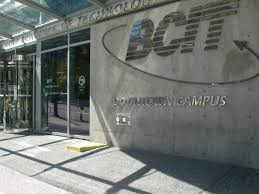 Downtown Campus Elevator Modernization
$2.5M project to upgrade the critical parts of the elevator in order for it to have better performance, improve safety and even give the aesthetics an up-to-date appeal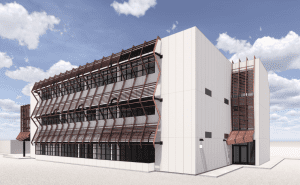 Burnaby Campus NE25 Envelope Renovation
$1.3M project to upgrade the exterior envelope, West stairwell, entrance of the building, removal of shading structures and replacing with new solar panels on the South side. 
Other Current Projects During 2021
Guichon Creek Riparian Area Setback Restoration

Maquinna Residences Renovation

SE06 Roof Replacement

NE16 ADA and GN Washroom Upgrades

NE02 Chipper Enclosure

SW01 VP Office Renovation

NW03 Acoustic Upgrade
Long-term development