Whether you're returning to campus for the first time since the spring of 2020 or a new student joining BCIT, plenty on our campuses has changed over the past 18 months as BCIT works to transform its campuses into world class environments for 21st Century education.
The largest and most noticeable change is the new Health Sciences Centre at BCIT's Burnaby Campus, which has gone from foundations to a building that is almost complete.
Current Projects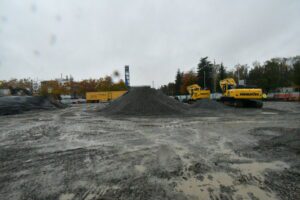 We broke ground on this project in December of 2019. When students left campus many months ago there was just an empty lot where this building was going to live. When you return to campus you will see a four-storey, 9,909 square-metre, net-zero carbon emission building.
This new building will feature: simulations that uniquely replicate hospital workflows, flexibility for future changes in education practices, applied learning and living laboratories, simulation labs, and multipurpose rooms (Collaborative Project-Based Learning Spaces) We are currently in the construction phase of work on this building and completion will be in the Spring of 2022. This building is also the home of 60 new EV charging stations, which will be installed later this year.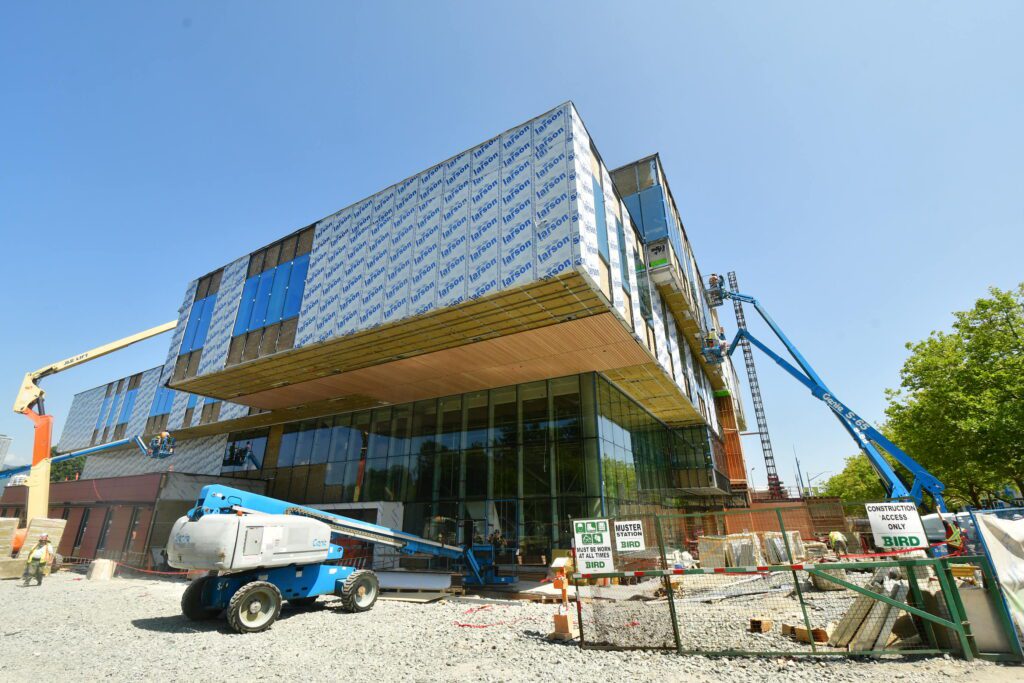 The Guichon Creek Riparian Restoration Project at Lot O is located at BCIT's Burnaby Campus. The project is part of the initiative to help environmentally restore Guichon Creek. The aim is to encourage salmon to return to the Creek, create a safe space for native flora to grow, and provide a home for nature while remaining accessible to the public. This project will also enhance the campus' nature walk paths. BCIT Facilities and Campus Development is working in collaboration with R.F Binnie, Holaco Construction, Caliber Landscaping, Farwest Excavation and Keystone Consulting. This project, which started in December of 2020 is currently in the close out phase of construction and will be complete by fall of 2021.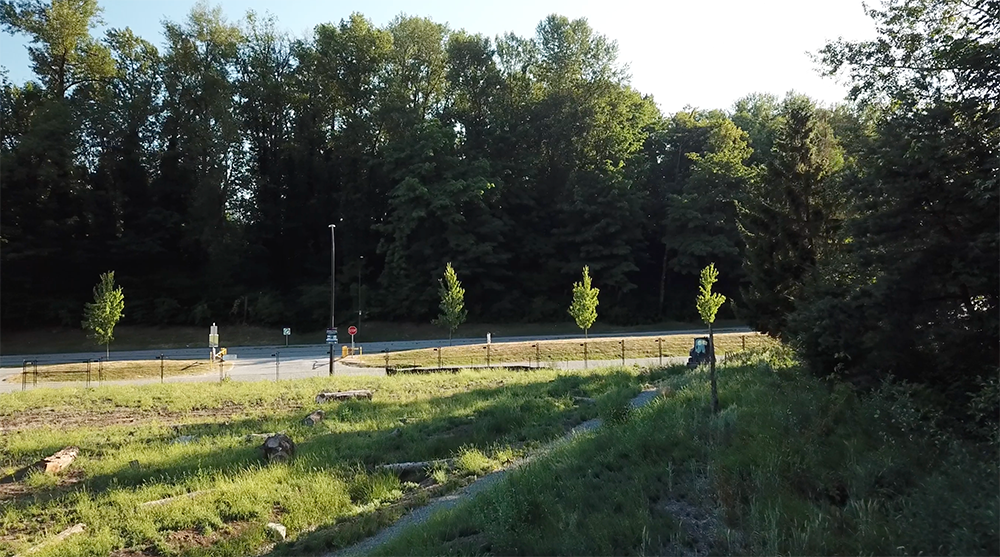 NE25 is a 2,820 square metre 3-story building built in 1984 and situated in the trades and technology area of the BCIT Burnaby Campus. NE25 is a well-used building and over the years, has undergone many small functional interior renovations as well as the installation of experimental solar collection systems. The exterior upgrades plan to modernize NE25, improving the building's energy usage and providing a a better capacity to control temperature for classrooms and offices, particularly on the south side of the building (with the installation of the new solar shading system). There are some interesting features that make this design unique like the copper tone for the aluminum solar shading system which was selected as homage to copper wiring used in trade and technology. BCIT FCD is working with MIZA Architects and PCL Construction to complete this project. This project is nearing the midway point.
BCIT's Downtown Campus renovations began in March of 2021. Included in the renovations are: an industry meeting room featuring a media wall for multipurpose media use, collaboration space, maker space with a 3D printing lab, renovations for open concept and many more upgrades.
The finished space will be ideal for hosting events and will showcase innovation and new technologies at this campus. BCIT Facilities and Campus Development are working in collaboration with KRA Architecture & Turner Construction to complete this work. We are currently completing electrical and mechanical work, estimating to complete construction in November 2021 for a January 2022 opening.
Completed Projects
The Telus Theatre in the SE06 building  has been renovated. This $1M refurbishment of the 2nd largest lecture hall at BCIT's Burnaby campus includes new seats that have integral power supplies for students to bring their own devices, a new audio-visual system, new acoustic treatments on the walls and parts of the ceiling, and improvements to accessibility.  BCIT FCD worked with PCL Construction, Kasian Architecture and R.F. Binnie to complete this project.
The INCS Lab ⁠⁠is Canada's first industrial network cyber security lab at a post-secondary institution. The new 1500-sq ft lab was completed in 14 months. This finished space is a state of the art facility that provides students with a highly functional learning environment located at BCIT's Burnaby Campus. BCIT FCD worked with Thinkspace Architecture and Holaco Construction on this project.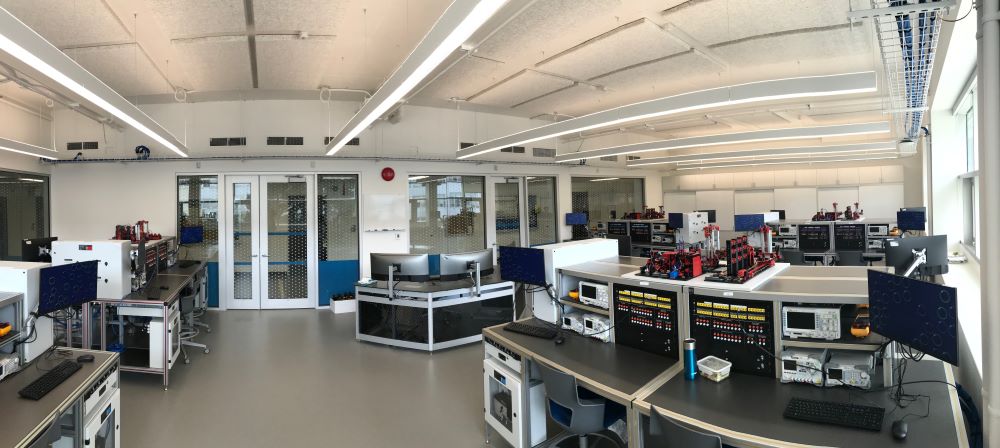 SW1 is the hub for student services located at BCIT's Burnaby Campus. This renovation provides more private student project rooms.  These offer small meeting rooms complete with large monitors and laptop plug-in points for students to work collaboratively. BCIT is keen to add more of these flexible student spaces elsewhere on campus. As is typical with the student project rooms, privacy film is added to the glazing but in this instance, FCD worked together with Indigenous Services to create a unique design that reflects the campus's place on the unceded territory of the Coast Salish Nations of Sḵwx̱wú7mesh (Squamish), səl̓ilwətaɁɬ (Tsleil-Waututh), and xwməθkwəy̓əm (Musqueam).
You may also spot some cosmetic improvements to the building including the re-polished original terrazzo flooring in the lobby..
Industry Partners: Finlink & KRA Architecture
Follow BCIT Facilities and Campus Development  on social media  for updates on all projects across BCIT's five campuses.