EV Festival of Learning
EVolution '22
Start your motors
Join us at the first-ever BCIT electric vehicle (EV) open house.  EVolution '22­—Festival of Learning is a free, accessible, and inclusive celebration of electric vehicles, bringing together industry experts, vendors, innovators, and leaders to bust some myths and explore the realities of the EV world.
Evolution '22—EV Festival of Learning
Sunday, September 25, 2022 | 10 am to 5 pm | BCIT Burnaby Campus | Free to attend
Tell us that you're coming and we'll enter you into our prize draw.
Feel the Excitement Building
Explore, learn, experience, and play
Attractions
Whether you plan to purchase an EV or you just want to learn more about the new and more sustainable world we are all building together, you'll have plenty of opportunities to explore, learn, play, and experience throughout the day at EVolution '22. Talk to experts and get your questions answered. Test drive a new EV. Tackle the E-scooter obstacle course, grab a snack at a food truck, and a whole lot more.
We've got over 45 edutaining attractions for you to experience.
View all attractions



Passport to Knowledge contest
$15,000 in prizes to be won
Make sure you get your Passport to Knowledge when you enter the site. Complete your passport by answering all of the questions as you learn about the world of EVs. Once you've filled your passport in, drop it off at one of the information booths on site. You could win some of our $15,000 in prizes.
Click here to tell us you're coming and receive an extra entry for the prize draw.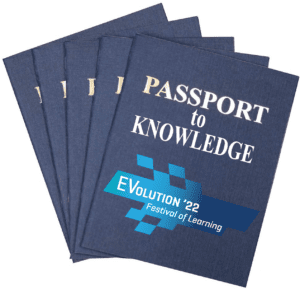 Getting here
The BCIT Burnaby campus is located at 3700 Willingdon Avenue, at the corner of Willingdon and Canada Way.
Arrive by Translink contest
Everyone who arrives by public transit at the main BCIT bus stop on Willingdon will receive an entry to win $1,000 in Compass Cards.
Thank you to our sponsors and participants
EVolution '22 would not be possible without the support and encouragement from our event sponsors. Thank you for your generosity and leadership.
We would also like to acknowledge and thank our participating organizations for helping make EVolution '22 a fun and informative day for us all.
BCIT created EVolution'22 for your organization. We invite you to work with us to find the type of involvement that meets your needs. Just contact us at evolution22@bcit.ca for an information package or to chat about how we can help you share your story with the public and connect with other industry experts and leaders.